This post contains affiliate links which means that I will make a small commission if you purchase a product after clicking on any of them, at no extra cost to you.
Indulge in a tropical paradise with this guide to the best Oahu, Hawaii acai bowls! Oahu offers acai aficionados a delightful journey of flavors and textures. I'm pretty sure acai bowls are in their own food group in Hawaii, and they are a must-try food while you're there! This post takes you on a journey through the island's hidden gems and renowned spots that provide the perfect blend of freshness, and pure aloha spirit in every spoonful!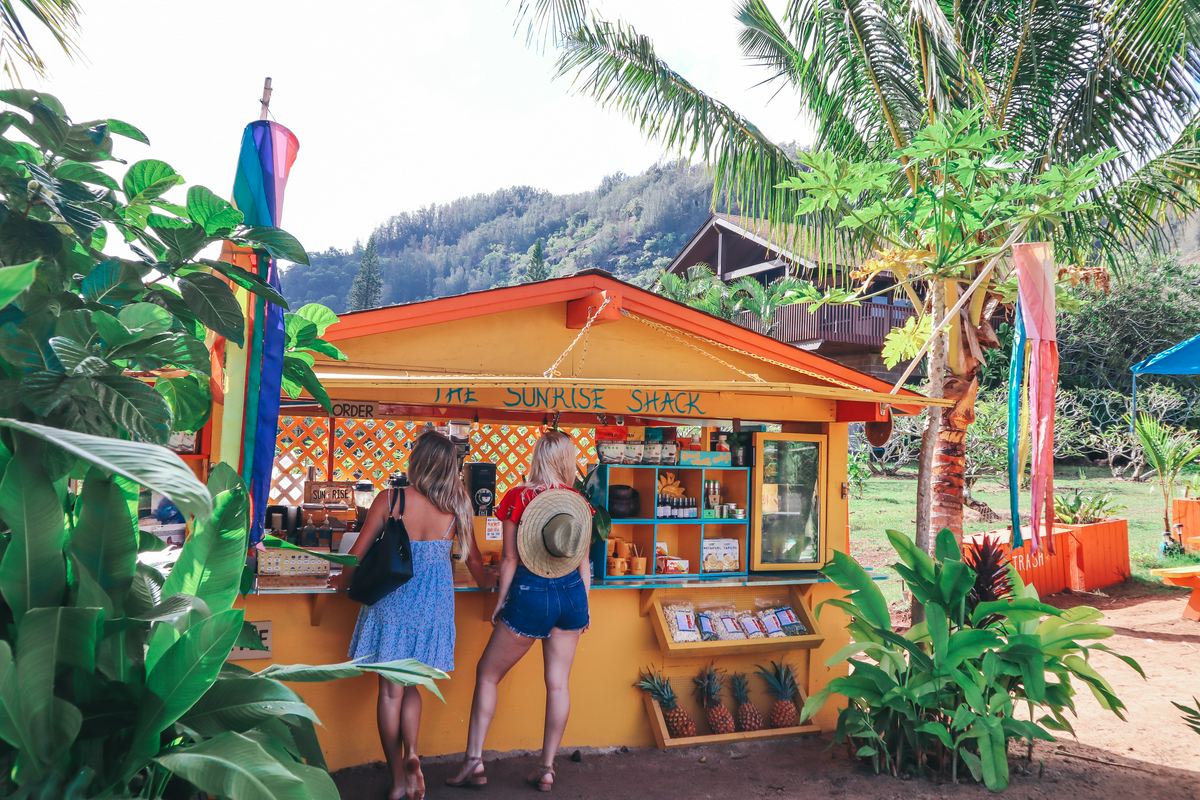 Delicious Hawaii Acai Bowls
Farm to Barn
Nestled amidst the scenic landscapes of Haleiwa, Farm To Barn offers a refreshing twist to the classic acai bowl experience. This hidden gem embodies the farm-to-table ethos, sourcing ingredients directly from local farmers to create bowls that burst with authenticity.
Picture yourself indulging in a bowl of tropical goodness while surrounded by the very farms that produced its ingredients. The menu features a variety of options, each highlighting the finest locally sourced fruits and island flavors. With every bite, you're not just tasting the acai; you're savoring Oahu's bounty in its purest form!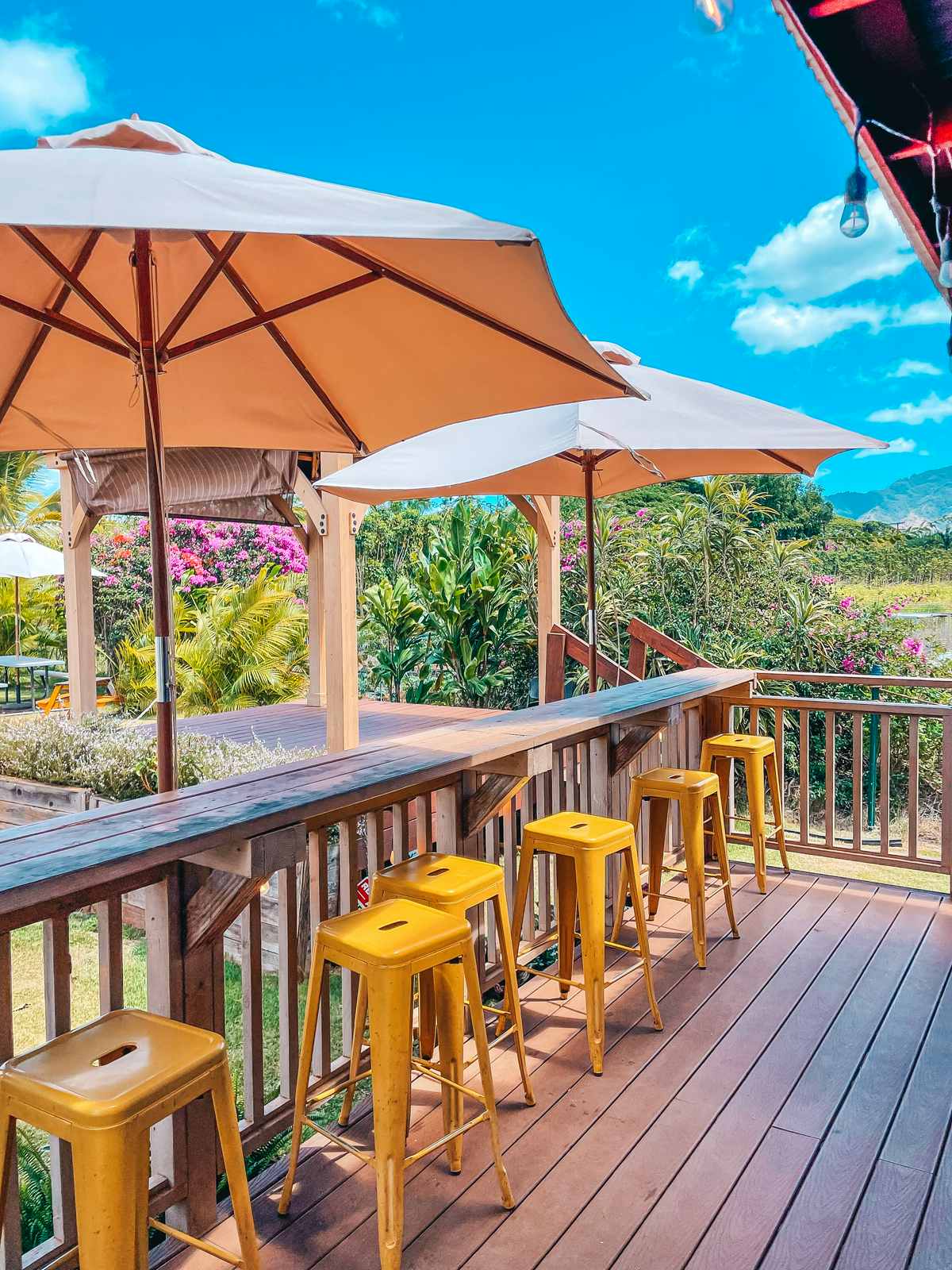 Haleiwa Bowls
Venture to Haleiwa Bowls, a North Shore treasure that captures the spirit of Hawaii's surf culture and healthy lifestyle. Situated in the heart of the charming Haleiwa town, this cozy spot combines the laid-back atmosphere with vibrant acai creations.
From the moment you take your first bite of their signature bowls, you're transported to a world of pure delight! The menu features bowls crafted with a blend of organic acai, granola, and an assortment of fresh toppings.
We had the 'local bowl' which was frozen acai puree topped with granola, fruit poi, bananas, papaya, strawberries, Maui bee pollen, raw honey, and raw coconut flakes. For a little bit extra you can even have your acai bowl served in their signature coconut bowl!
Whether you're fueling up for a day of surfing or simply savoring the island's flavors, Haleiwa Bowls is a must-stop if you're looking for the best Hawaii acai bowls.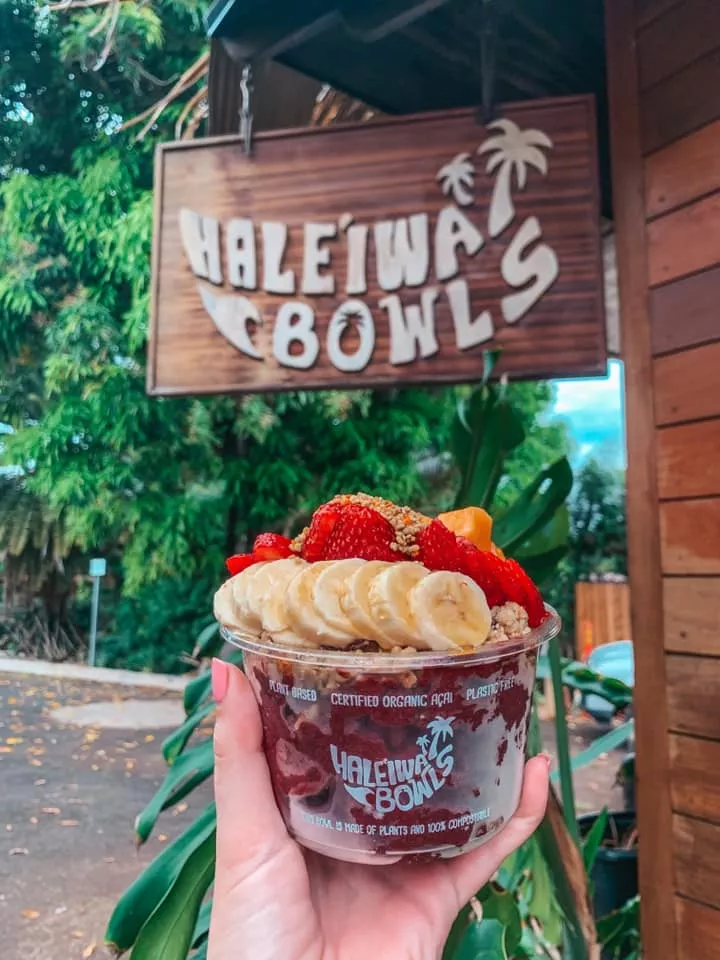 Sunrise Shack
Nestled along the sun-kissed shores of Oahu, Sunrise Shack is a haven for those seeking acai bowl perfection. With multiple locations across the island, this laid-back gem serves up bowls of pure delight. A stop here is one of my favorite things to do on the North Shore!
Each bite is a harmony of fresh fruit, nutrient-rich acai, and an array of delectable toppings that make every bowl a vibrant work of art! From their signature Sunrise Bowl bursting with tropical flavors to unique offerings like the Unicorn Bowl, these creations are as enchanting as the Hawaiian sunrise itself.
It's not just about the bowls; it's an experience that captures the essence of Oahu's healthy and vibrant lifestyle.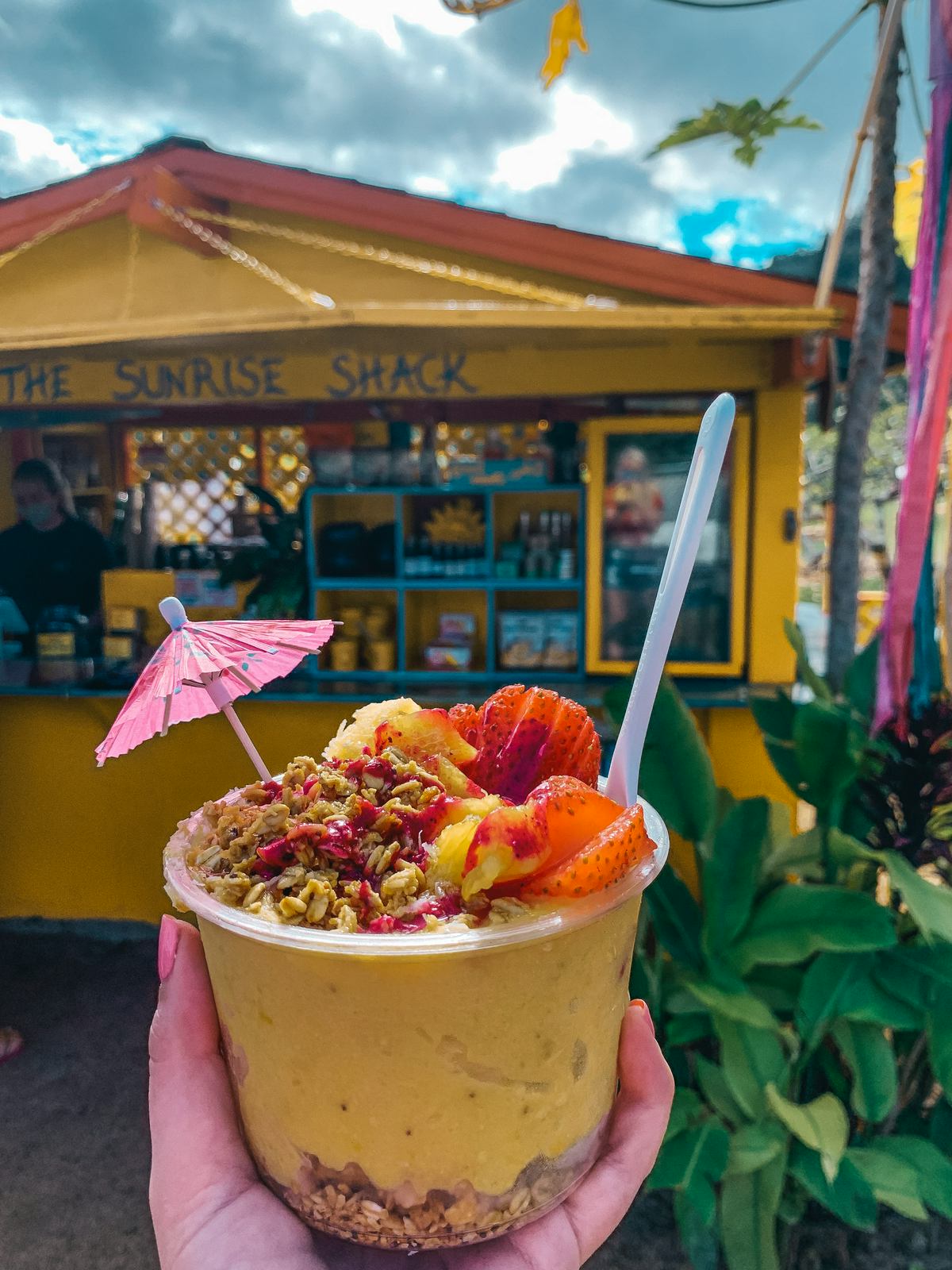 Crispy Grindz
For a unique acai bowl experience with a touch of Brazilian flair, Crispy Grindz stands out. This Brazilian food truck, with locations in Haleiwa and Waikiki, offers a delectable array of sandwiches, comfort snacks, fruit drinks, and acai bowls that capture the essence of both Brazil and Hawaii.
What sets Crispy Grindz apart is their dedication to the authenticity of their acai bowls. Unlike many other Hawaii acai bowl stands that incorporate added juice or various fruits into their acai base, Crispy Grindz takes a purist approach.
Their acai bowl is crafted from pure acai, allowing you to savor the unadulterated richness of this superfood. It's an homage to the acai's natural essence, a tribute to its origins, and a nod to the health-conscious consumers seeking unaltered nutritional goodness.
While the acai bowl's pure essence is undoubtedly a highlight, it's worth noting that customization comes with an extra cost. Additional toppings, which elevate the experience, may lead to a slightly higher price point compared to other acai bowls in Hawaii. Nevertheless, the quality and integrity of the ingredients are evident in every bite.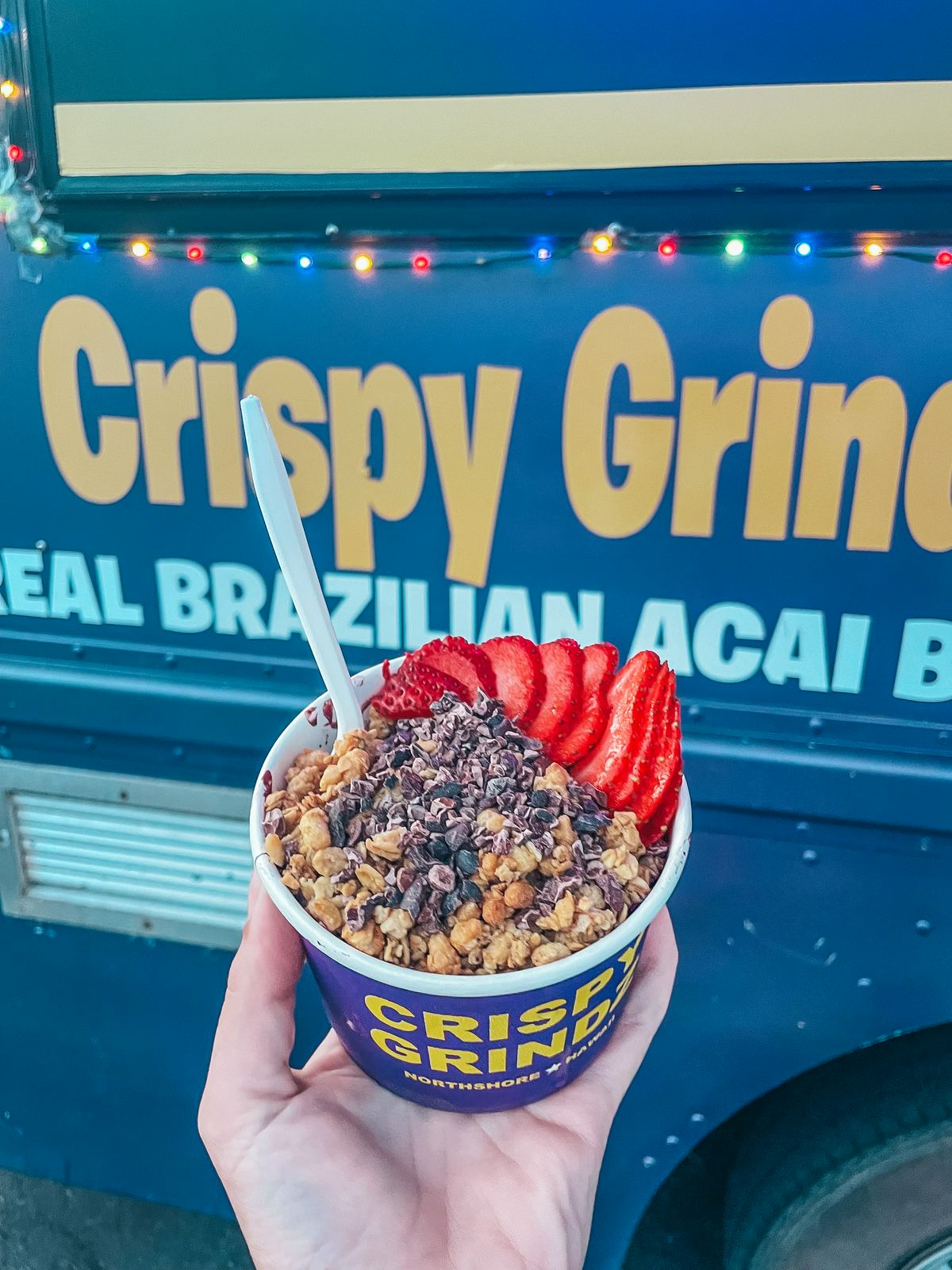 Island Vintage Coffee
Island Vintage Coffee, known for its exceptional coffee, also takes its acai bowls to new heights. This trendy spot seamlessly combines the island's love for quality coffee with the refreshing goodness of acai.
Their acai bowls are a blend of superfood satisfaction and gourmet creativity. Imagine savoring a bowl topped with crunchy granola, fresh fruits, and perhaps a drizzle of locally sourced honey, all while enjoying the laid-back ambiance of Oahu.
They have several locations all over the island, as well as some on Maui and Big Island too!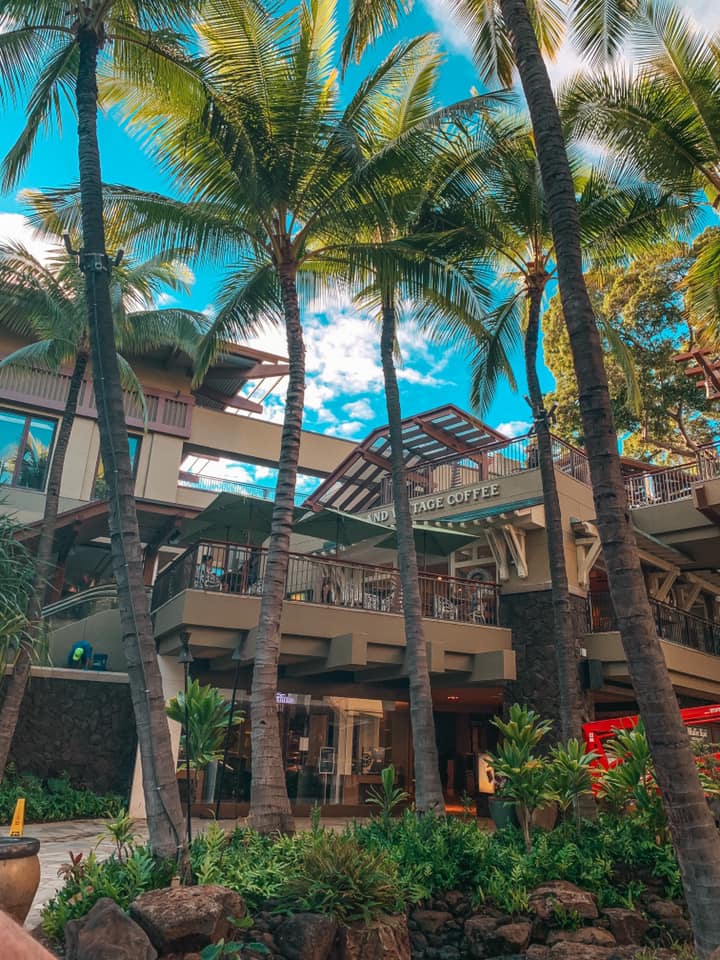 Lanikai Juice
For those seeking an acai bowl experience that's as rejuvenating as the island's ocean breeze, Lanikai Juice has you covered! With a menu bursting with healthy options, their acai bowls stand out as a delicious testament to Oahu's natural bounty.
The island's fresh fruits take center stage, accompanied by acai that's blended to creamy perfection. Each bowl is a harmonious blend of flavors, offering a taste of Oahu's lush landscapes and tropical sweetness!
They have several locations across the island, check here to see if there is one near you. It was one of my favorite acai bowl spots in Kailua!
Related read: Best things to do in Kailua and Kaneohe
Arvo Cafe
In the heart of Honolulu, Arvo Café is a charming oasis that crafts acai bowls with a creative twist. Beyond the picturesque latte art, this café offers acai bowls that are a blend of culinary innovation and island inspiration.
Each bowl is a canvas of colors and textures, topped with fresh fruits, seeds, and even edible flowers for an Instagram-worthy experience. The café's commitment to using locally sourced ingredients enhances the acai's natural goodness. As you savor each bite, you're not just tasting a bowl; you're immersing yourself in Oahu's artistic and culinary vibrancy!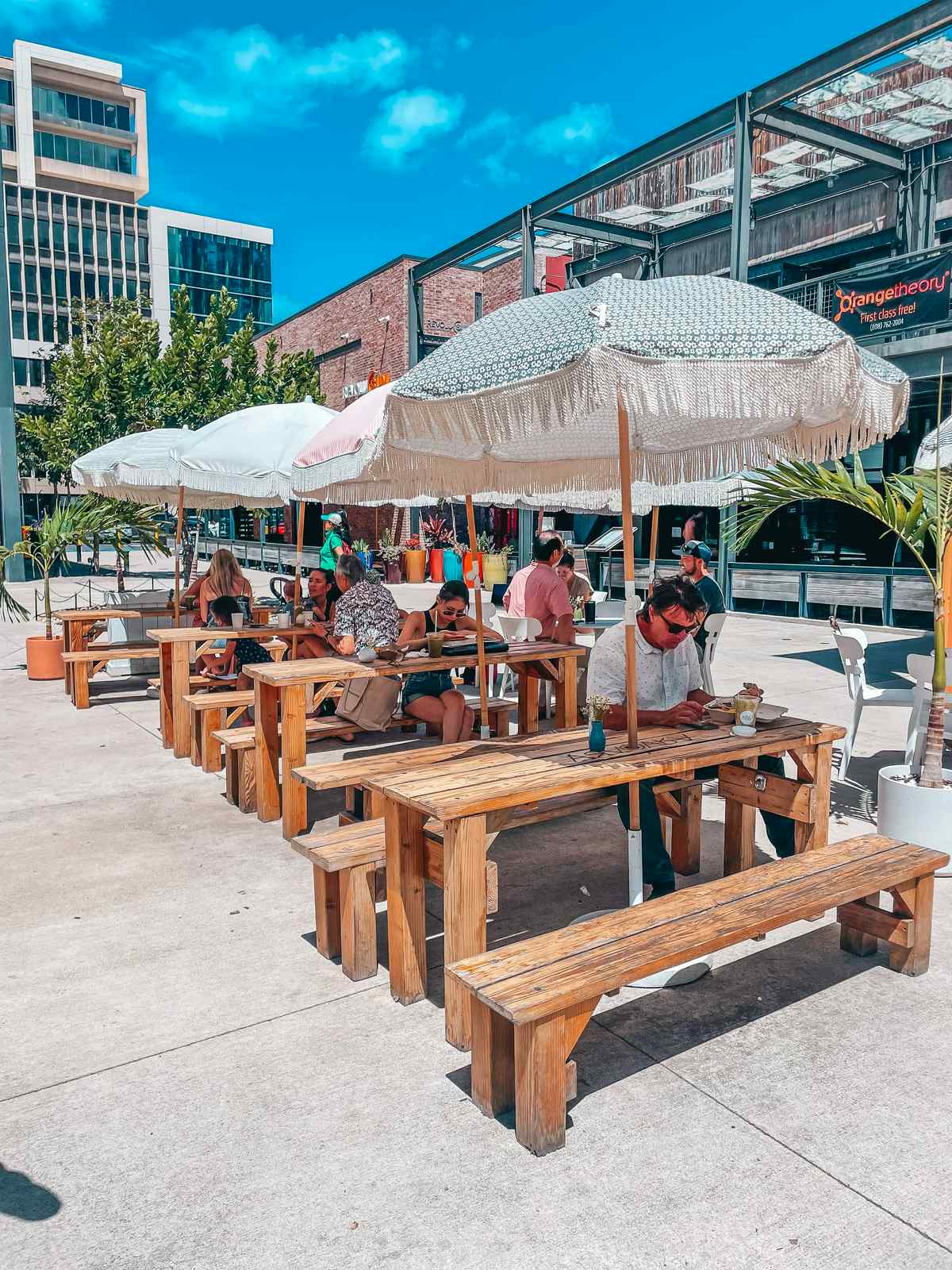 Banán
For a delightful twist on the classic acai bowl, head to Banán, where acai meets the creamy goodness of bananas. Located in the heart of Waikiki, this tropical haven offers a unique approach to crafting satisfying bowls.
The menu features a range of options, each blending frozen bananas with acai to create a velvety base that's both refreshing and indulgent. Toppings range from fresh fruits to decadent treats, allowing you to customize your bowl to your taste.
Banán's inventive take on acai bowls captures the essence of Oahu's playful culinary scene, making it the perfect place for acai if you're seeking a creamy and fruity twist on a beloved classic.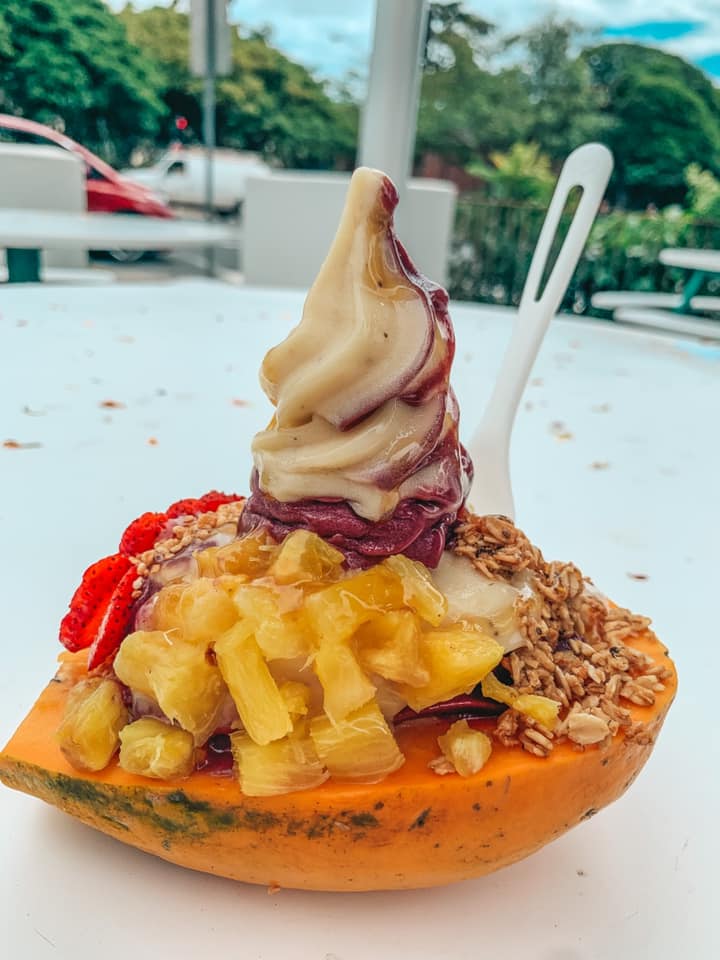 Which Hawaii acai bowl are you going to try first?
As you can see, each Hawaii acai bowl spot I've mentioned has its own unique reflection of Oahu's diverse culture and abundant natural treasures. Whether you're indulging in a creamy bowl by the beach, savoring farm-to-bowl goodness, or enjoying innovative twists on the classic, each bite is an invitation to savor the essence of Oahu.
Be sure to check out my other Hawaii posts, and for more travel fun follow me on Insta @guidedbydestiny!