This post contains affiliate links which means that I will make a small commission if you purchase a product after clicking on any of them, at no extra cost to you.
Finding the best spots to eat and drink is one of my favorite parts of travel. North Shore, Oahu is not shy of amazing eats. If you're looking for some of the best restaurants on the North Shore, Oahu, take a sneak peek at the following five best restaurants.
Best restaurants on Oahu's North Shore
Haleiwa Beach House
Haleiwa Beach House has the most scenic terrace view and an awesome serene environment that offers a relaxing experience in Oahu's North Shore. I recommend going here for lunch. The lunch menu consists of salads, soups, sandwiches, bowls, and more.
We stepped out of our comfort zone to try their spicy tuna club, which was interesting (in a good way!), and their beach house fries (a must). There are plenty of fun, fresh, and colorful drinks to choose from as well!
The drinks contain ingredients like guava juice, coconut water, and lilikoi puree (passionfruit)— ingredients you just don't see too often over here on the mainland.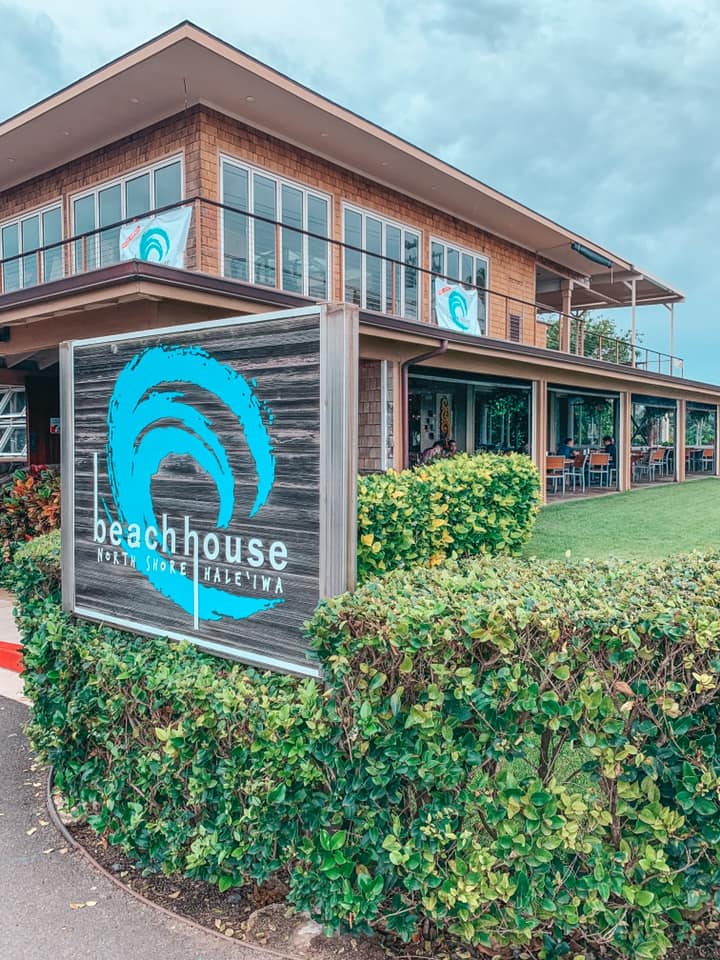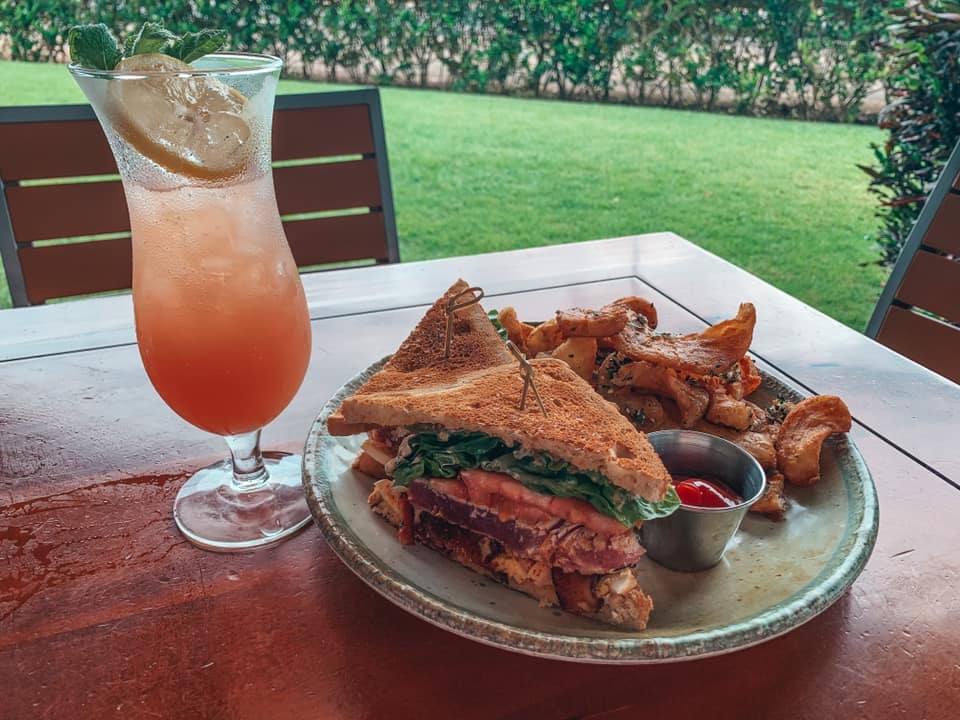 Aji Limo food truck
Having at least one food truck experience while you're on Oahu's North Shore is a must! The Aji Limo truck is a Peruvian Japanese fusion that is commonly known as Nikkei in Oahu's North Shore.
Its colorful, stylish truck will draw you in, but the delicious menu items are what keep you coming back for more! They offer plenty of fresh seafood options as well as a vegetarian menu.
Tip: Aji Limo is with several other food trucks across from Sharks Cove (one of the best things to do on the North Shore). It is a perfect lunch spot for when you need a break from snorkeling in the area!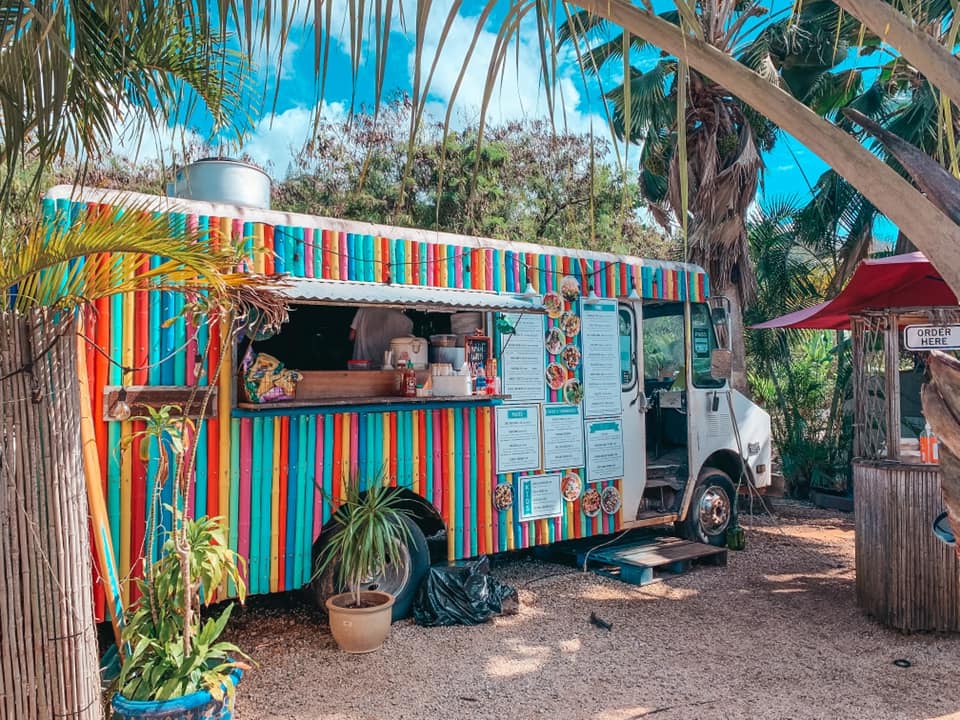 Banzai Sushi Bar
This is truly some of the best sushi I have ever had. We went here numerous times while on the island. I highly recommend the California tempura roll. I mean, the whole roll is deep-fried — need I say more?
Aside from the food, Banzai has a unique atmosphere and offers traditional floor seating if you choose. With an appealing slogan of 'keep it raw, keep it real,' there are many fresh, light options that don't include having your whole sushi roll deep friend (that was just what I preferred).
The restaurant also has a wide variety of drinks that includes specialty cocktails, wines, and beers.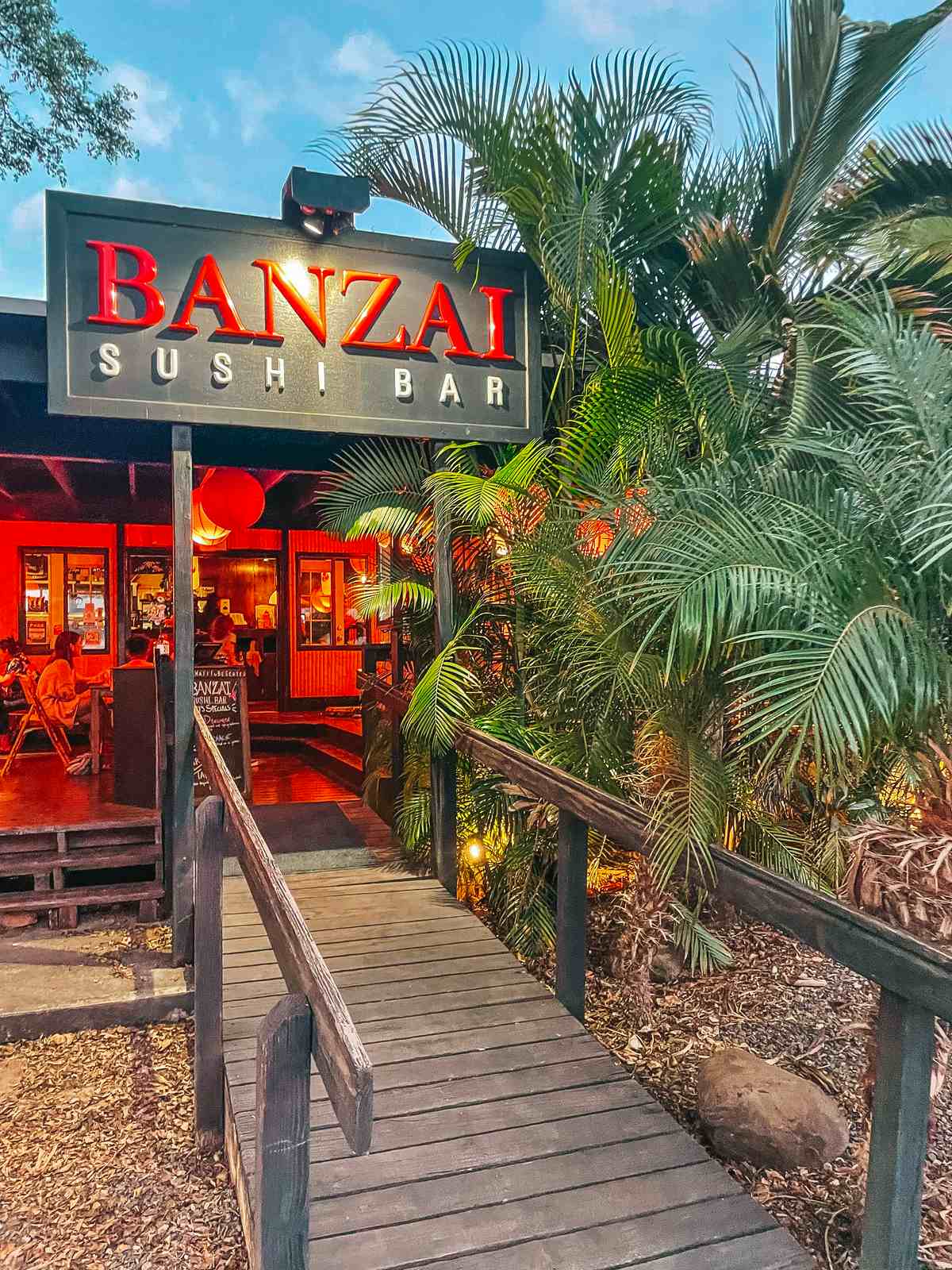 If you enjoy this post, be sure to check out things you must do when visiting the North Shore, free things to do in Oahu, and must-do activities in Kaneohe and Kailua!
Konos Northshore
Konos has several locations on the island (we actually visited them all, because we liked it that much!), so no matter where you are, you can most likely find their heavenly Kalua pig plates, breakfast bombers, and milkshakes. Kalua pork is something you must eat in Oahu!
When you leave here, you will never be able to look at another pulled pork nacho the same again. Nothing will ever compare! They also offer sliders, plates, bowls, and more. Their Kalua pork dishes are topped with homemade guava bbq sauce, and it's every bit as amazing as you would think it'd be!
They also offer over a dozen delicious flavors of milkshakes— who could resist?! Our favorite was the strawberry cheesecake!
They also have a location in Kailua. Check out the best restaurants in Kailua and Kaneohe if you're going to be in that area!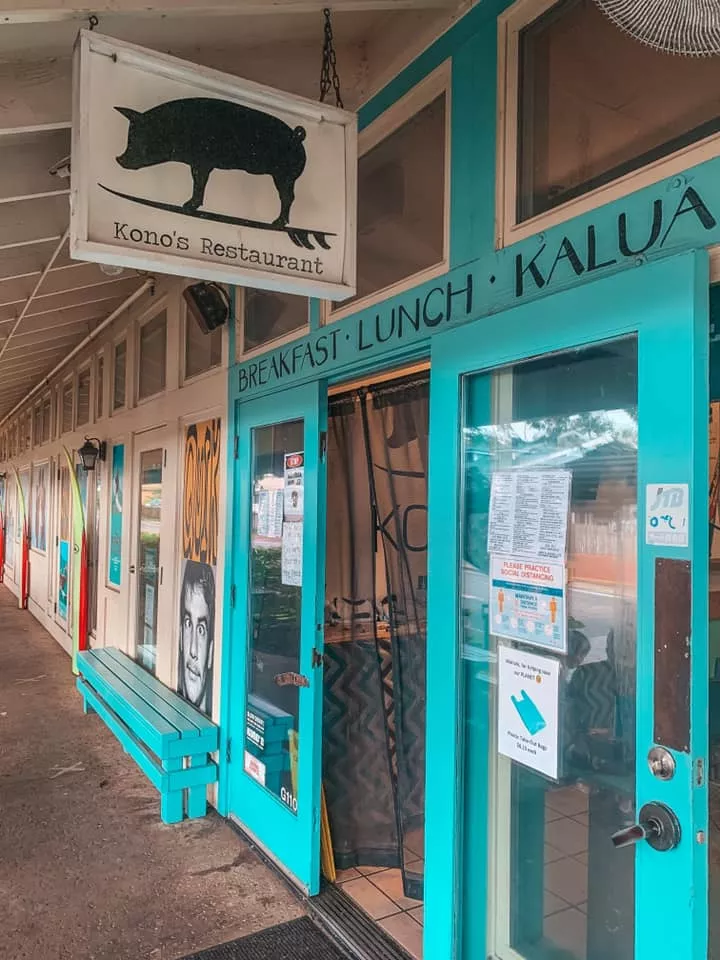 Seven Brothers at the Mill
So this place is actually a little bit past North Shore, but if you're heading back to the windward side it's a convenient stop! Seven Brothers prides itself in giving its customers fresh, never frozen, high-quality ingredients, including antibiotic-free and vegetarian-fed ground beef.
They also have an array of delicacies like garlic shrimp, Polynesian salad, Seven Brothers salad, as well as desserts such as acai bowl and different flavors of milkshakes. I can attest to the Polynesian salad which was SO fresh and light! It includes pineapple, sweetened coconut flakes, and crushed macadamia nuts with their signature coconut dressing.
We actually swapped the dressing out to do their papaya seed dressing and added coconut shrimp— it was a 10/10. Seven Brothers also offers a beautiful family-friendly atmospheric environment that makes you enjoy your stay at the restaurant.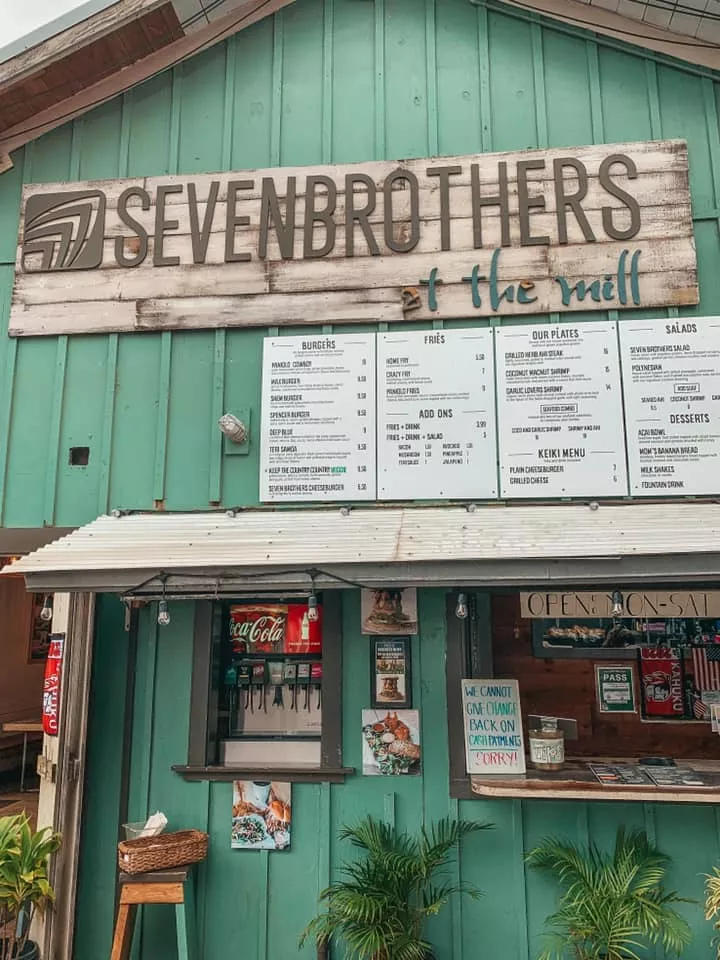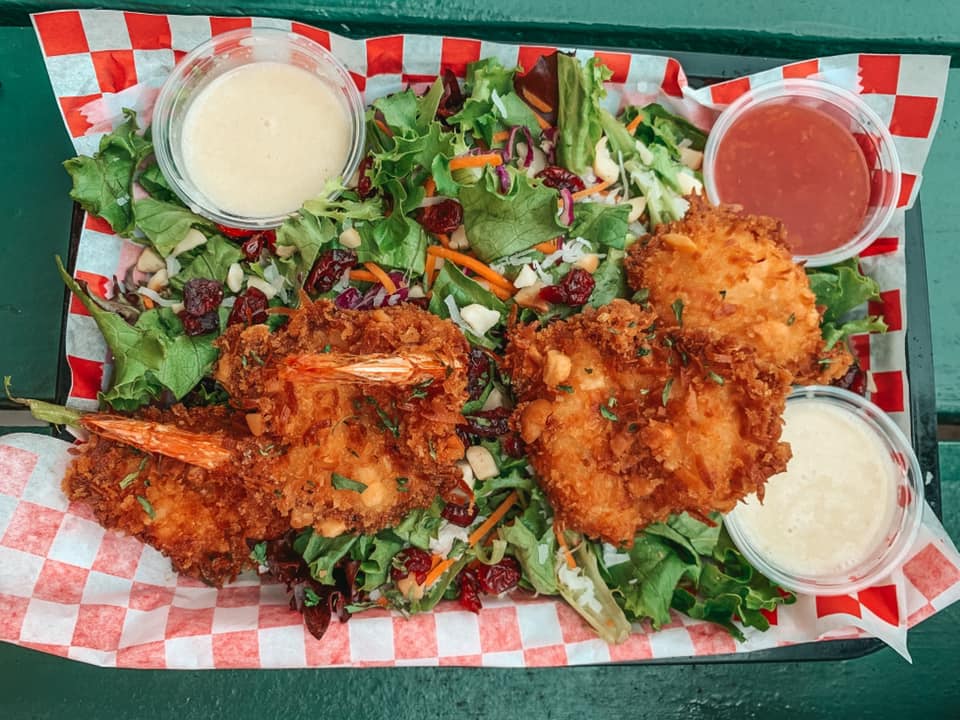 BONUS: Best acai bowls on North Shore
Sunrise Shack
You had to have seen this adorable place on Instagram before— with such a fun, bright atmosphere and delicious bowls, Sunrise Shack is an absolute must-stop! Plenty of signature bowls you can customize to your liking, or enjoy a smoothie if that's more your style. Either way, visiting this place is an absolute priority!
There is a location on Sunset Beach (pictured below), and they have a newer location at Sharks Cove!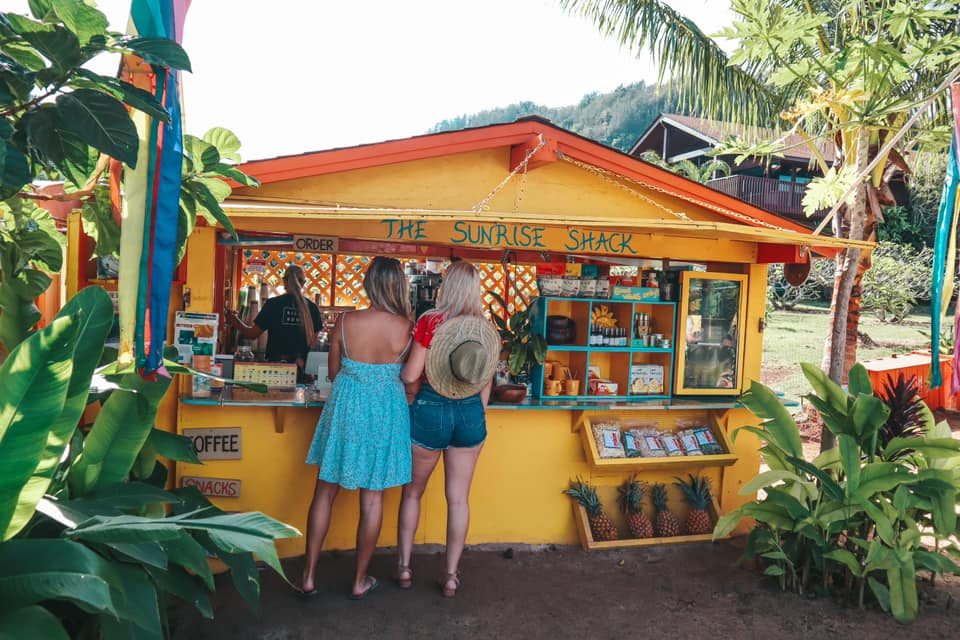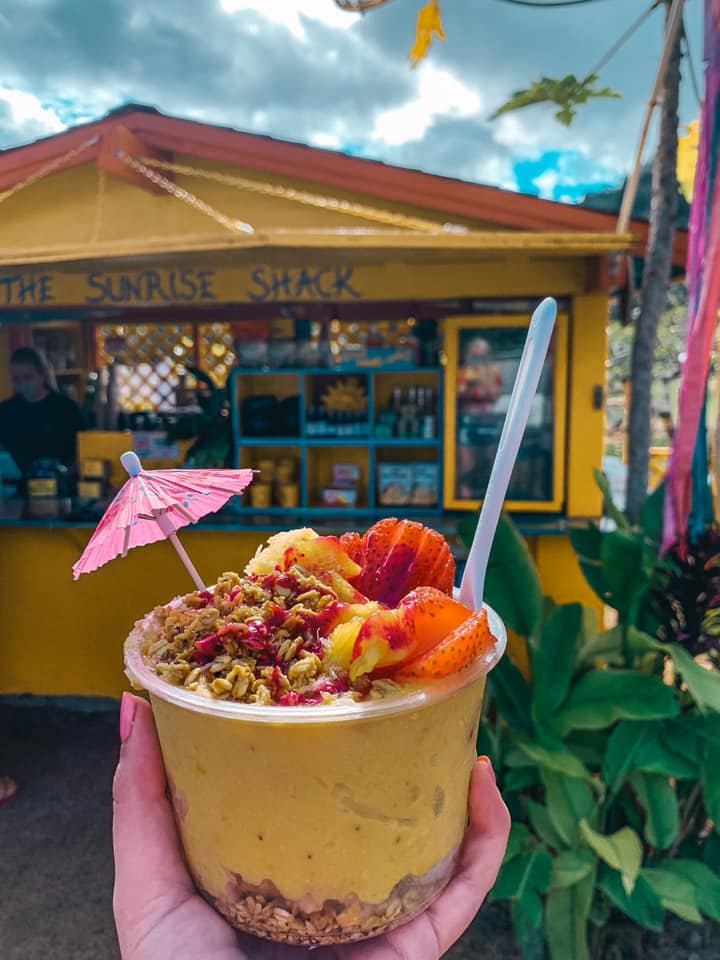 Farm to Barn
Farm To Barn is a healthy cafe located just a short distance from its own organic farm and serves cold-pressed juice and tasty, reasonably priced farm-to-table meals. Their juices sounded so refreshing and delicious, but we were in the mood for acai. For everything the bowl was topped with, I really was surprised at how cheap it was!
If you have room for more than just acai, they do also have a food menu that includes bowls, sandwiches, salads, and more. And as you can see in the photos below, the views here aren't too bad either! We really took our time enjoying our bowl here just taking in the beautiful weather and scenery.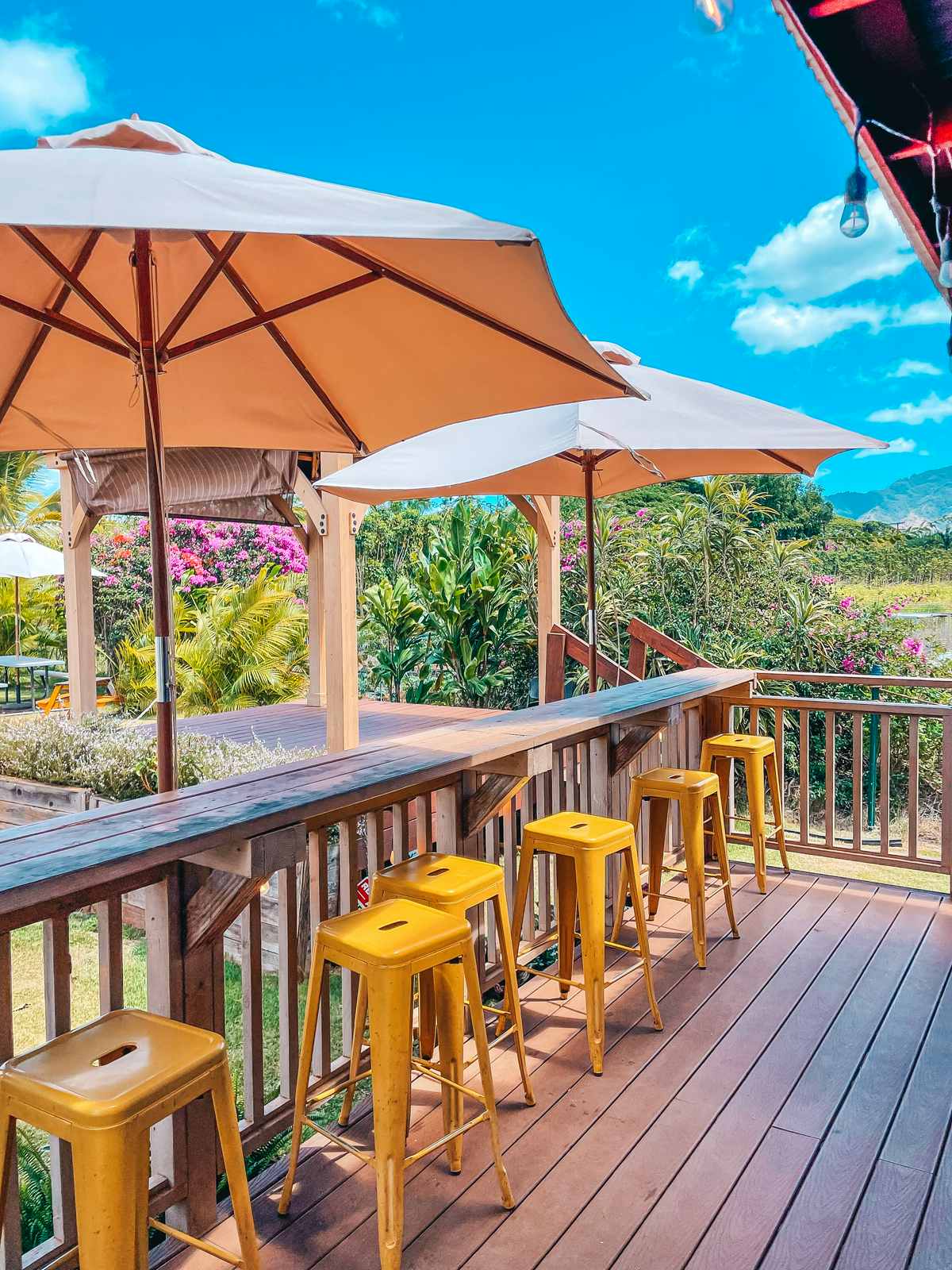 Haleiwa Bowls
High-quality, local, fresh ingredients, keeping with Hawaiian trend. We had the 'local bowl' which was frozen acai puree topped with granola, fruit poi, bananas, papaya, strawberries, Maui bee pollen, raw honey, and raw coconut flakes. For a little bit extra you can even have your acai bowl served in their signature coconut bowl!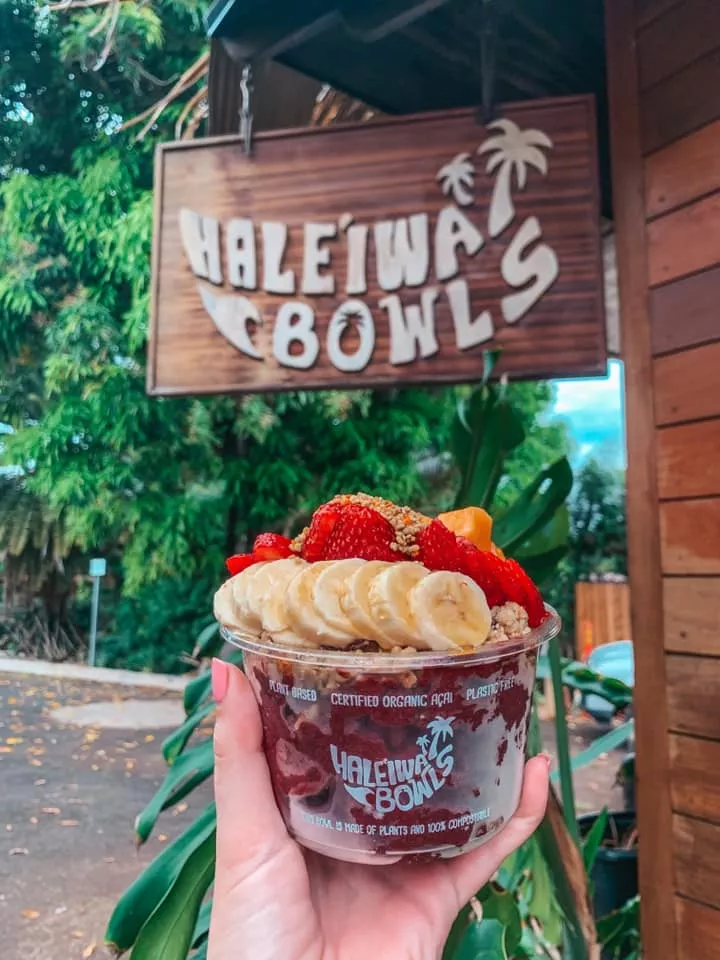 What's your favorite restaurant on Oahu? Follow me on Insta @guidedbydestiny for more travel content! And if you're heading to some of the other islands be sure to check out my other Hawaii posts like:
2-week Hawaii island-hopping itinerary