This post contains affiliate links which means that I will make a small commission if you purchase a product after clicking on any of them, at no extra cost to you.
Waterfront restaurants in Tampa are not hard to come by! Tampa is one of those great destinations to visit especially for food lovers. If you're looking for stunning waterfront views to enjoy during your dining experience, check out this list of the best Tampa restaurants on the water!
Tampa Restaurants on the Water
Oystercatchers
Perched at a picturesque tropical landscape right at the edge of Grand Hyatt Tampa Bay, Oystercatchers has established itself as one of the best waterfront restaurants in Tampa. I would also consider it one of the best date night restaurants in Tampa Bay!
Encircled by palm trees, unrivaled bay views, and the modern décor! It's the perfect setting for this seafood restaurant to delight both your palate and your eyes.
Their signature and crowd-approved dishes are lobster mac n' cheese, along with surf n' turf plates. But you can indulge in many other options of the freshest catch served blackened, sautéed, or wood-grilled. Their tuna and Brussels sprouts left us wanting more of their incredible flavors.
Oystercatchers restaurant also boasts a beautiful outdoor terrace where you can enjoy a relaxing ambiance with a breathtaking seafront backdrop.
I have also heard their brunch is spectacular. So I will definitely be making my way there next to experience their caviar bar, charcuterie bar, and seafood section for myself!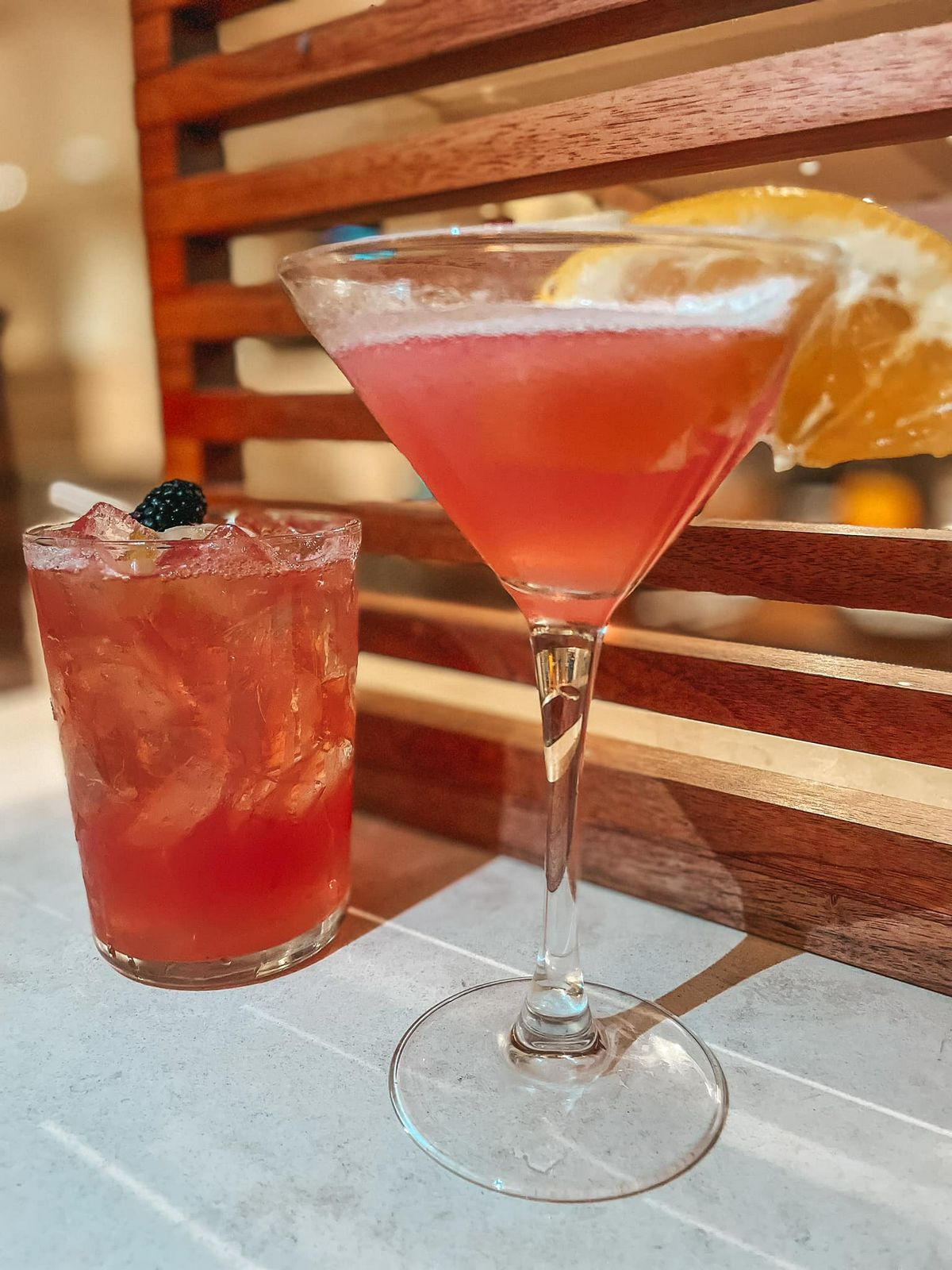 Whiskey Joe's
Whiskey Joe's is not your average casual dining spot. With an island-inspired aura, frozen cocktails, an expansive seafood menu, and a legend to top it all up, this place oozes a vibe like no other.
This place gets especially lively on the weekends when boats and jetskis will line the shore. The food and drinks are great, but the entertaining environment is what really sells the place.
Their happy hour is every weekday from 3 pm to 7 pm and includes some of my favorites such as their nachos, buffalo chicken quesadillas, and mojitos!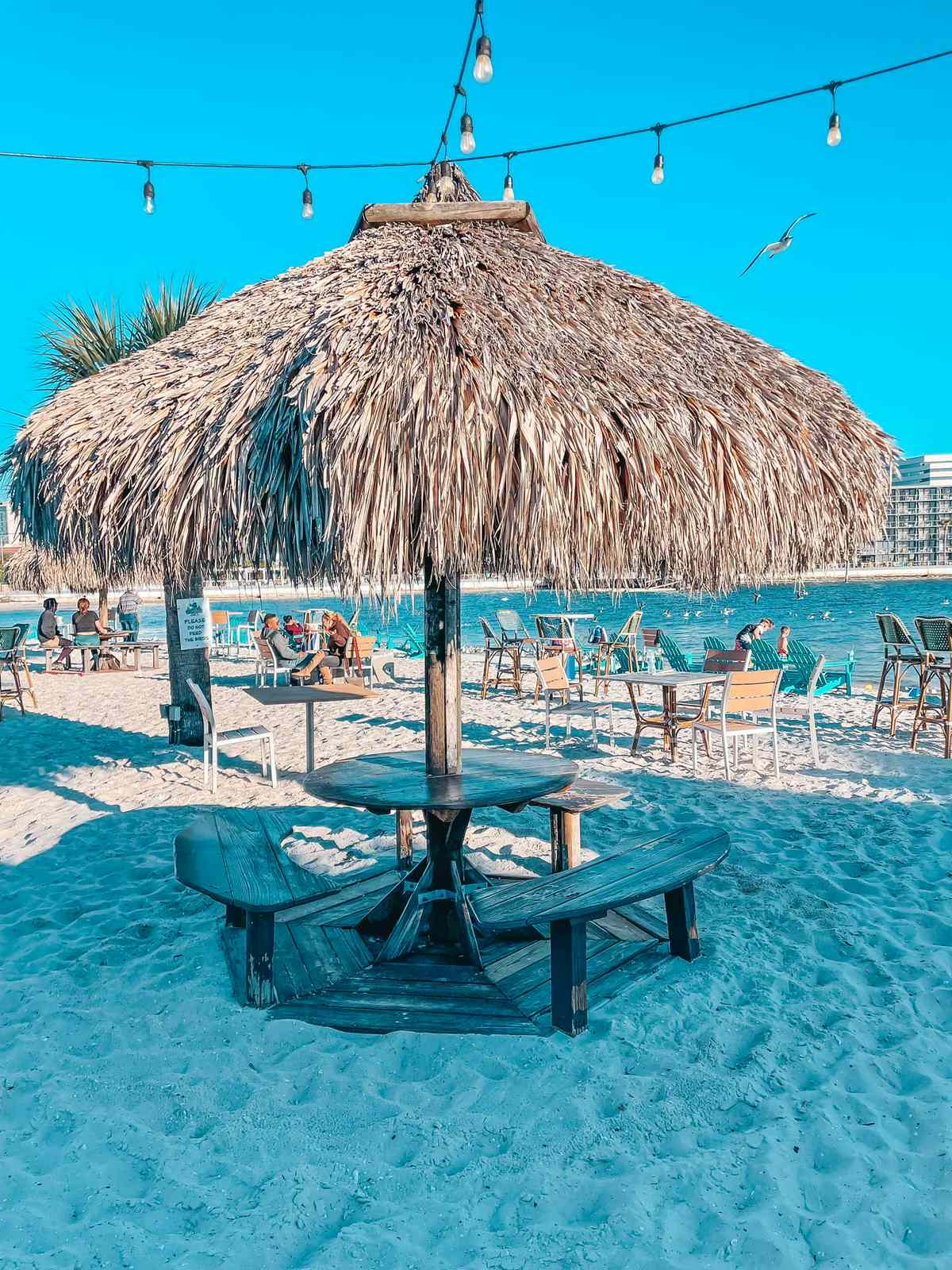 Salt Shack On The Bay
Salt Shack is located in south Tampa, a place popularly known as Rattlesnake Point and right off of the Gandy Bridge.
This little oasis features two roof-covered pavilions – one for the restaurant and one for the bar! Both of which offer a huge space from where you can kick back and enjoy incredible food or cocktails.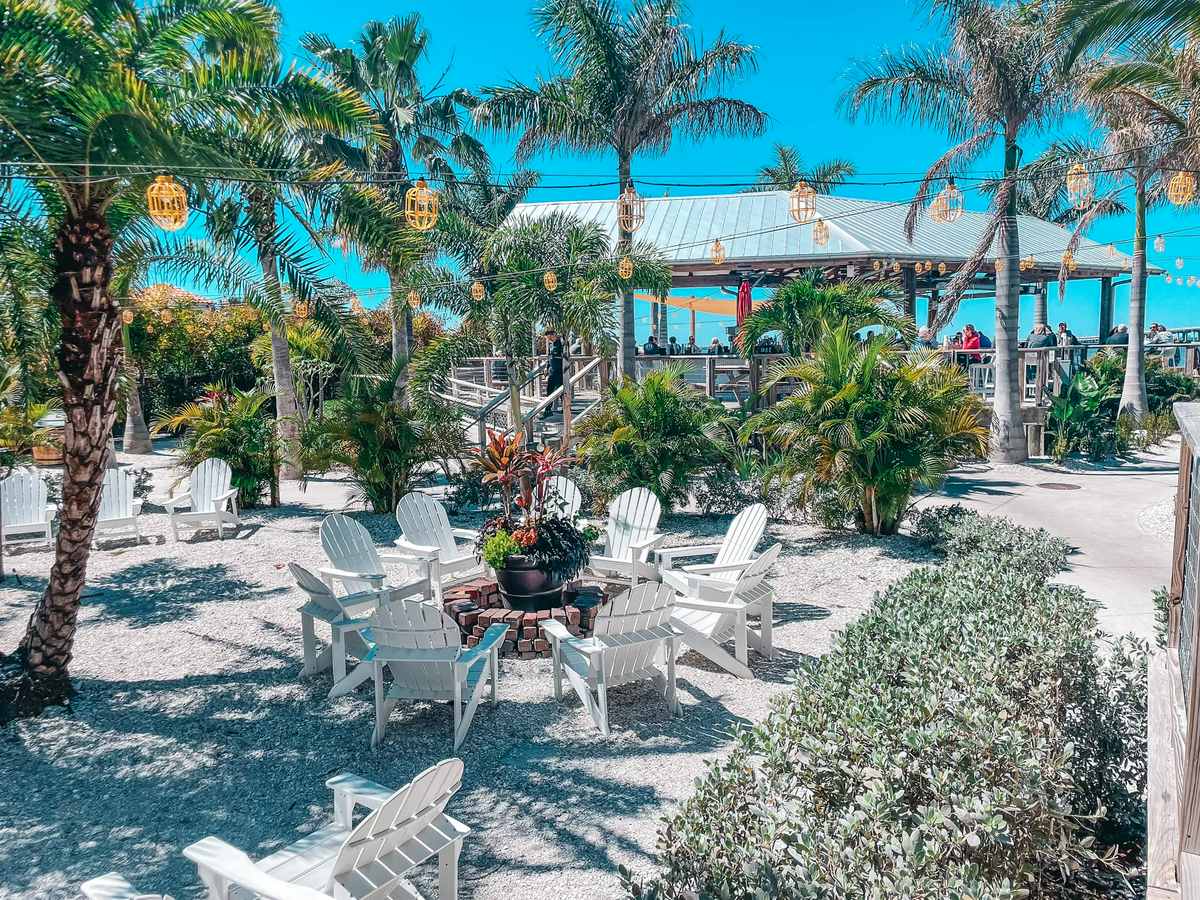 Salt Shack On the Bay broke the ground in 2018, but has quickly risen to be a local hot spot. This is most likely attributed to its beautiful location and incredible Caribbean menu.  
Their dock or drive option is probably the coolest feature of the restaurant. Guests looking to enjoy a boat ride to this place can dock right outside!
Going with the setting and location, seafood is the chief delicacy in the restaurant. For starters, be sure to taste their Caribbean Fritters, or a cup of their lobster bisque (which has got to be tied with Catch Twenty Three for the best lobster bisque in Tampa Bay).
Next enjoy some of their fish tacos, or flavorful shrimp salad if you're looking for something on the lighter side.
They also have pina coladas that you can add several other flavors to such as watermelon, mango, and guava! We did the guava flavor and it was amazing!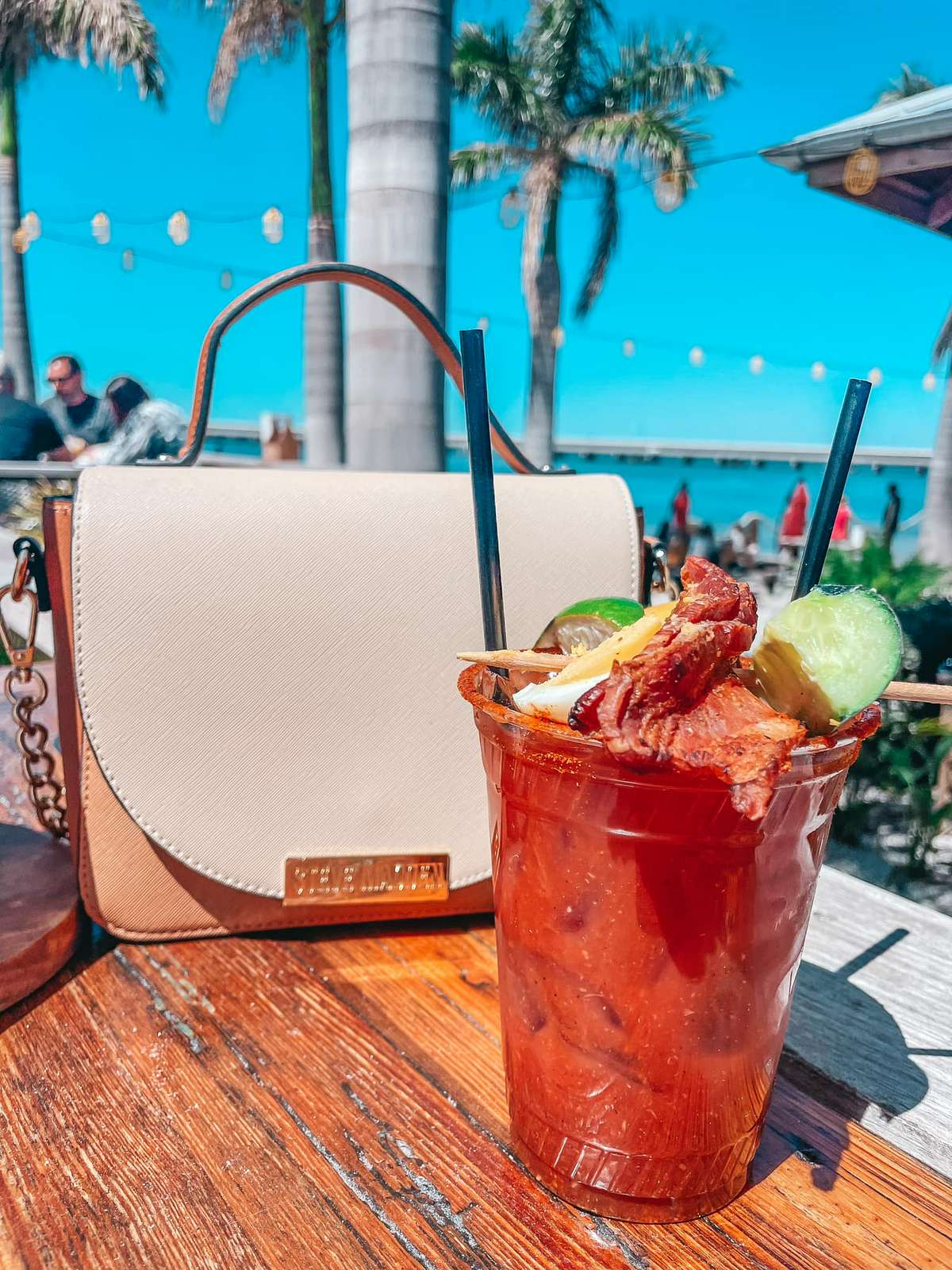 Jackson's
Located a stone's throw away from Tampa's Convention Center, Jackson's Bistro Bar & Sushi has offered their visitors a deluxe modern dining experience for over 20 years. 
It's right on Harbor Island, so you can enjoy a fantastic combination of delicious food and excellent service while taking in breathtaking views of the Tampa cityscape and the gorgeous Garrison Channel.
With over 25 different sushi types to choose from, Jackson's features an extensive menu and even a wider selection of drinks, offering a broad list of over 500 wine options.
Jackson's Bistro is particularly famed for their Sunday brunch. It starts as early as 10:30 am and offers a wide variety of specialties.
If you fancy a taste of Tampa's nightlife, Jackson's have you covered! Especially during the weekend when the place bustles with dances, and live music.
American Social
If you're yearning for a casual yet upscale dining experience, American Social is the place to be. With the incredible views of Harbor Island, 4 full-service bars, and an award-winning menu, your visit to this restaurant is destined to be a memorable one. 
To keep up with the name, the American Social menu features diversified, high-end classic American dishes such as sandwiches, meatballs, soups, salads, fish, and oysters.
Related read: best bars in Tampa
The restaurant is also very sports and music-centric, which draws a lot of crowds who enjoy the laidback vibe with an opportunity to catch the big game. 
American Social is one of those magnificent Tampa restaurants on the water. Stop by to enjoy the incredible atmosphere, happy hour (4 pm -7 pm Monday to Friday), and insanely fun weekend brunch. All brunch entrees include complimentary bottomless mimosas for women!
They also have several other locations including one in Orlando and Miami! It can be an especially fun option for birthdays or bachelorette parties in Tampa.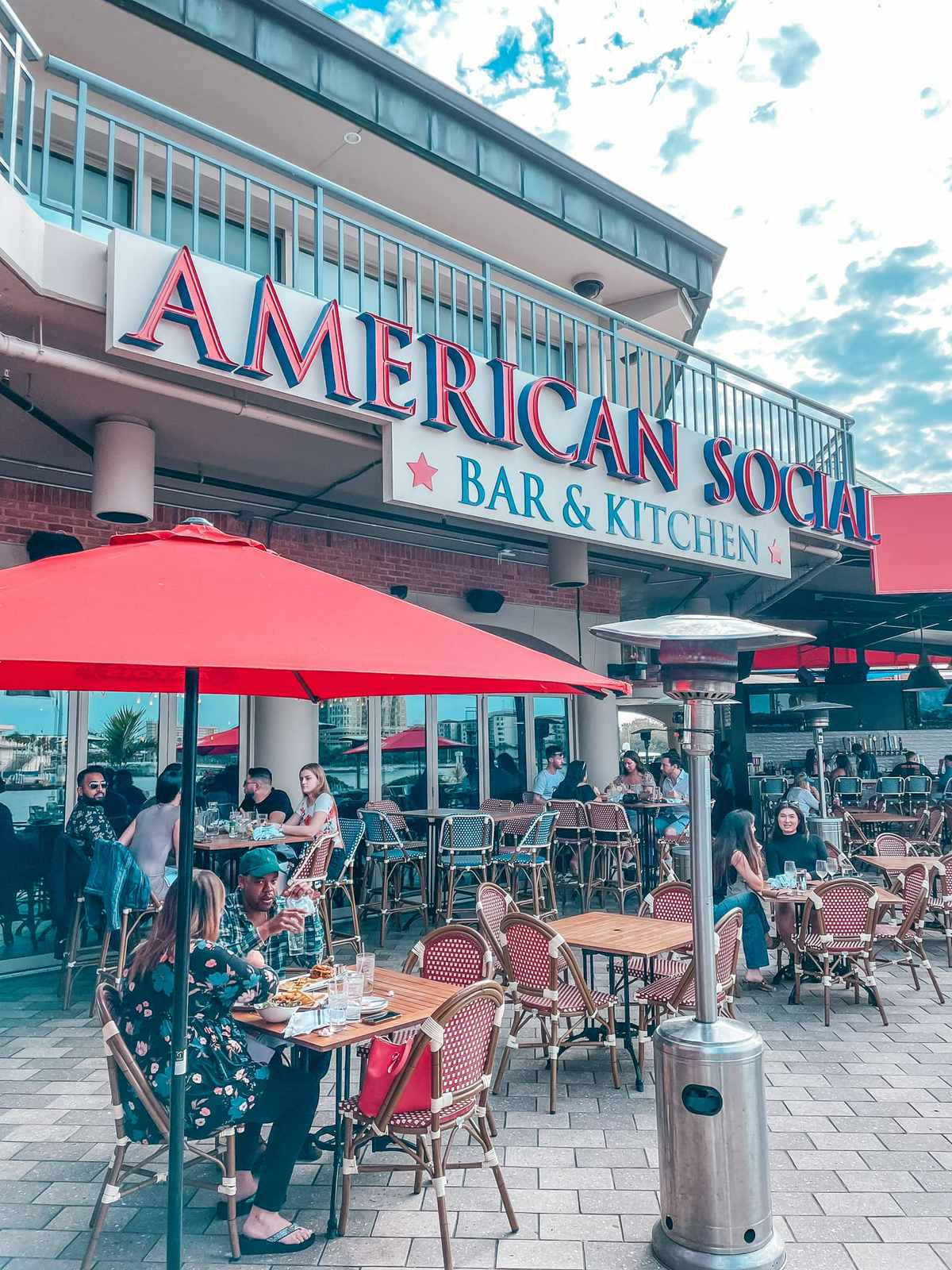 Watervue Grill
Watervue Grill is the best place you can go if want to have a taste of Florida seafood, fresh draft and handcrafted cocktails, and a huge selection of wine from across the globe, all in a setting that gives you unrivaled views of Downtown Tampa.
Their waterfront patio is right at the Garrison Channel which gives it a romantic ambiance, especially in the evenings.
Related read: be sure to check out my ultimate Tampa guide which includes things to do, where to stay, and other awesome restaurants!
The Sail
This delightful outdoor pavilion is situated along the Tampa Riverwalk and it's one of its kind – a 360-degree open-air waterfront bar in Tampa.
This casual oasis boasts a full-fledged liquor bar, a beer and wine place but it also doubles down as a snack or food spot. The Sail serves meals from Big Ray's Fish Camp and delivers delectable seafood dishes. The grouper nuggets and Po'Boys are well-known.
It's an incredible place to catch a drink, a bite, and enjoy the views while you people watch.
Hula Bay Club
Soaked with a lot of local character, and a menu filled with delish options Hula Bay Club is a laidback local hangout, where you should go to relax or have a good time with friends and family.
They have live daily and nightly live music which makes it a great place for a romantic date, or dinner. Their outside terrace is astounding especially during milder weather as you can comfortably sit outside and take in the views of the water and the sunset.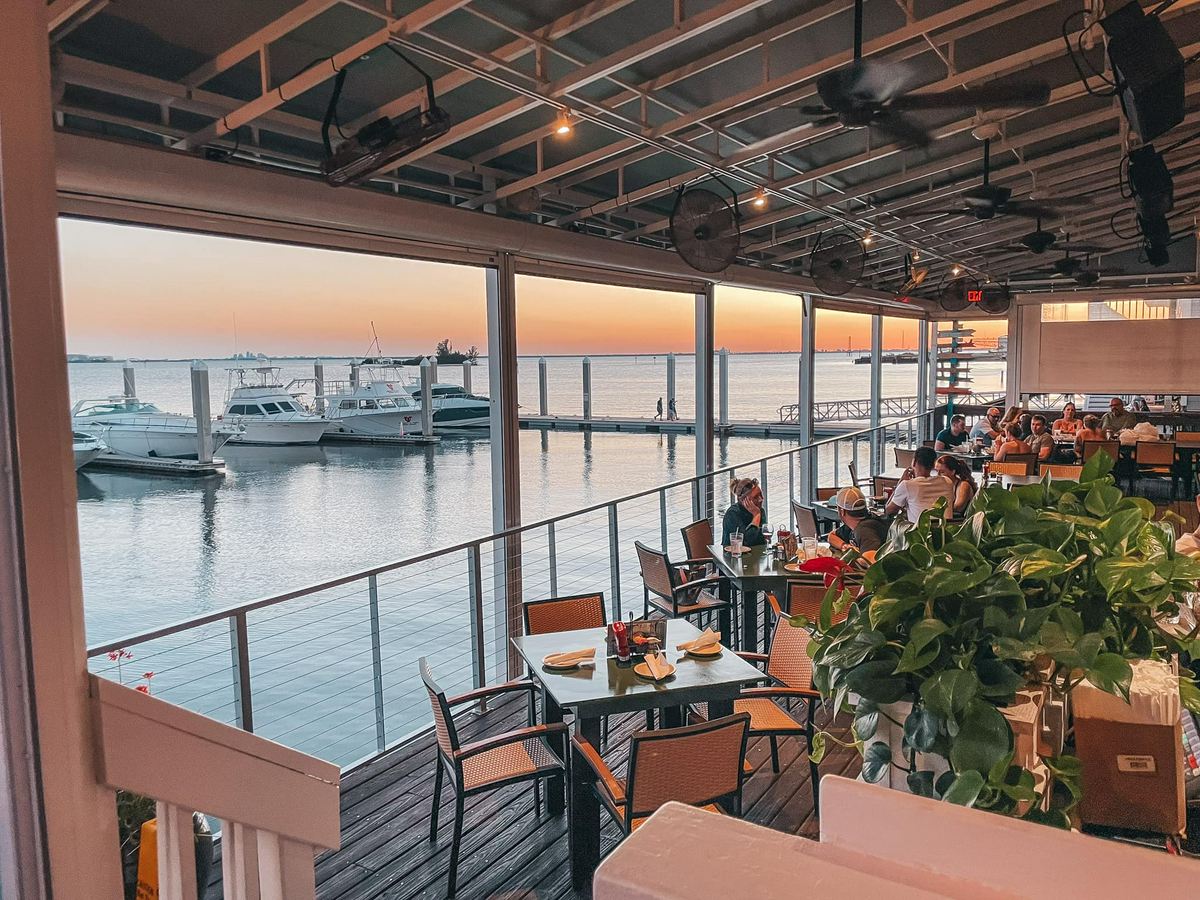 Be sure to grab one of their refreshing cocktails and enjoy some of their amazing seafood. Sushi, poke, tapas, or any of their other Hawaiian-inspired dishes are sure to be a treat.
I will say that when we went we didn't have the best bar service. The food was so delicious though that I am hoping it was a fluke and plan to give them another chance.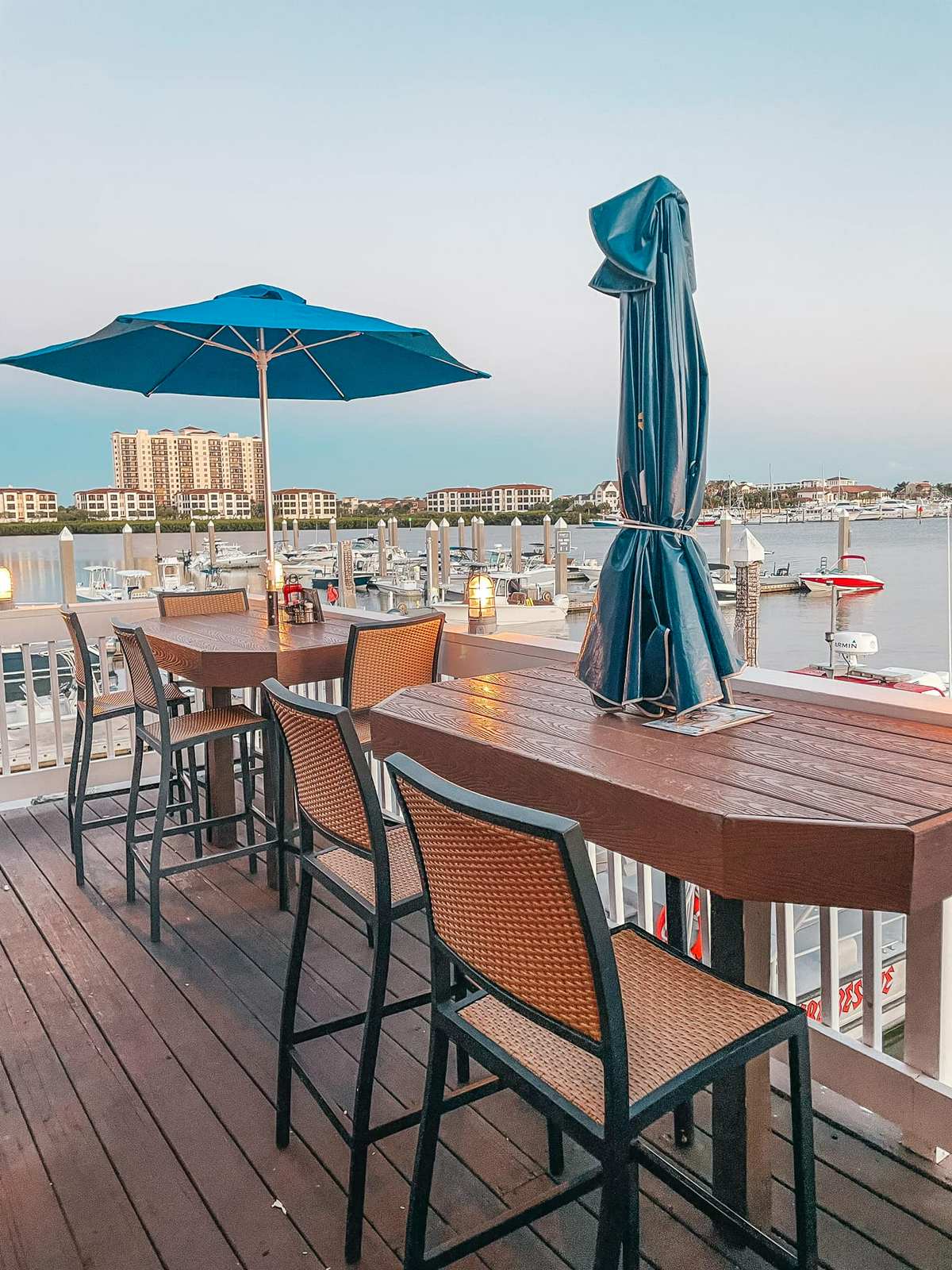 For more Tampa Bay content be sure to follow me on Insta @guidedbydestiny! And check out some of my other local posts before you go:
Best rooftop bars in Tampa Bay
Best restaurants in Channelside