This post contains affiliate links which means that I will make a small commission if you purchase a product after clicking on any of them, at no extra cost to you.
So, you're in the mood for a night out on the town? Welcome to a culinary journey through Tampa Bay, where romance and exquisite dining meet. In this guide, I'll spill the best date night restaurants in Tampa Bay. From intimate hideaways in charming neighborhoods to waterfront gems with breathtaking views, each restaurant has been carefully selected for your special night on the town!
Best date night restaurants in Tampa
Bern's Steak House
Indulge in a timeless classic at Bern's Steak House, a Tampa Bay institution. They are renowned for their mastery of dry-aged beef. It's a gastronomic haven takes their steaks to new heights by aging them on-site for an impressive five weeks. The result? A melt-in-your-mouth tenderness and an explosion of flavors.
But Bern's doesn't stop at exquisite steaks—prepare to be blown away by their awe-inspiring wine collection. They have an astonishing selection of over 6,800 labels. Also, Bern's proudly holds one of the world's largest assortments of fine wines. They promise an exceptional sip to complement your extraordinary evening. This spot is an absolute must-visit for couples seeking a memorable date night in Tampa!
Don't miss the opportunity to visit their legendary dessert room. They have an extensive selection (over 50 options!) of sweet treats awaits! The Bern's cappuccino will accompany any dessert you choose perfectly, and I highly recommend it!
From the moment you step foot inside, you'll be greeted with impeccable service and a warm atmosphere that sets the stage for a romantic evening. Every aspect of your visit, from the ambiance to the presentation of the food, has been carefully curated to ensure your date night is nothing short of extraordinary.
Reservations will need to be made MONTHS in advance for this date night spot!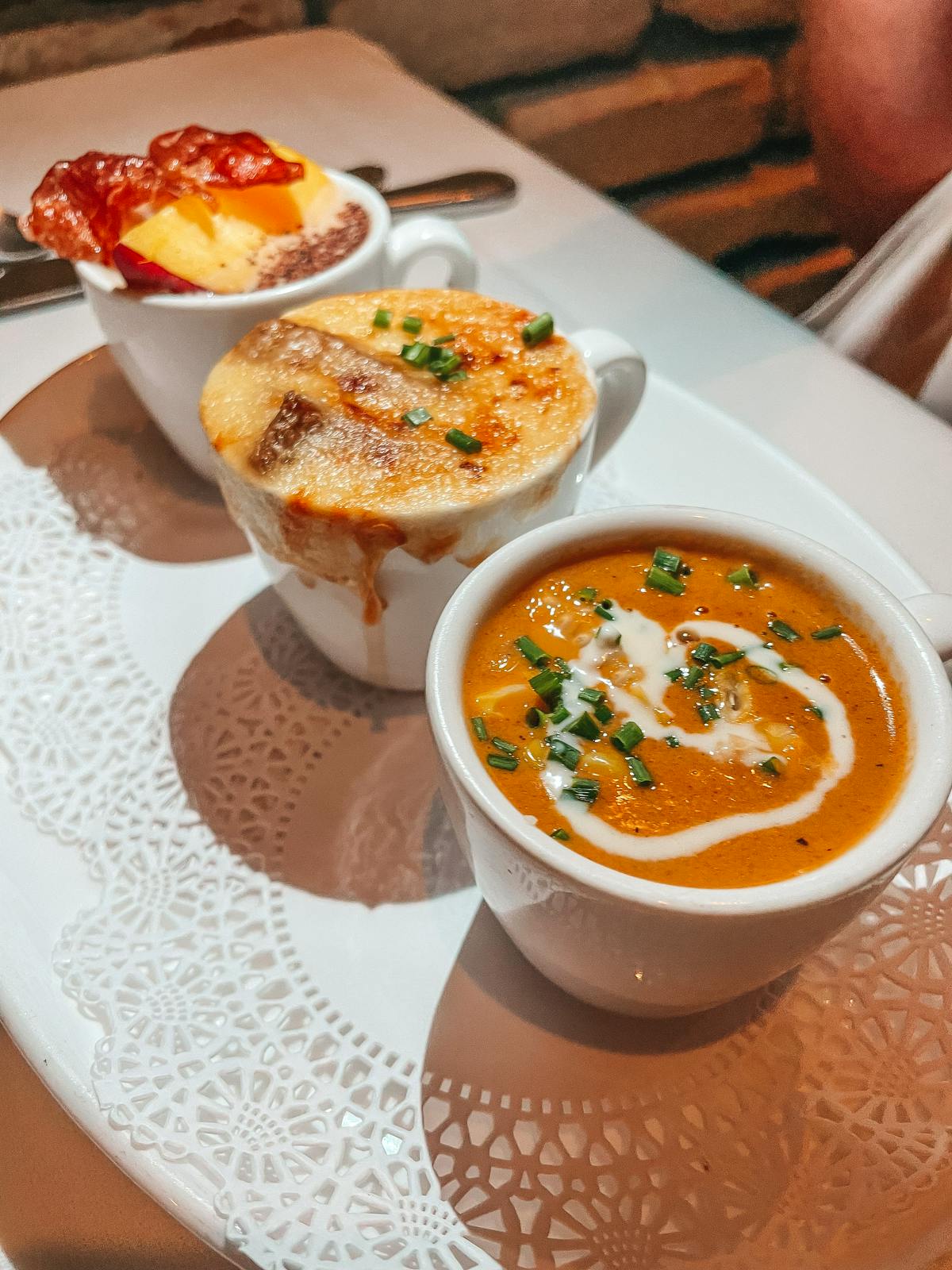 Meat Market
Meat Market are for those seeking a contemporary dining experience with a focus on prime cuts of meat and innovative flavors. This trendy steakhouse is one of the best restaurants in Hyde Park. It offers a vibrant atmosphere, blending modern aesthetics with a touch of glamour.
Indulge in their expertly prepared steaks, accompanied by creative sides and craft cocktails that perfectly complement the flavors.
The menu is brimming with prime steaks and specialty cuts, including the coveted Japanese Wagyu. For my couples who are seafood enthusiasts, you're going to love the selection of fresh fish and delectable shellfish offerings! If you're seeking the pinnacle of indulgence, I highly recommend experiencing their Tomahawk steak for two. It's a true showstopper that promises to leave a lasting impression!
And let's not forget about the wine aficionados. The impressive wine list at Meat Market is sure to impress. They feature an extensive collection of carefully curated labels from across the globe.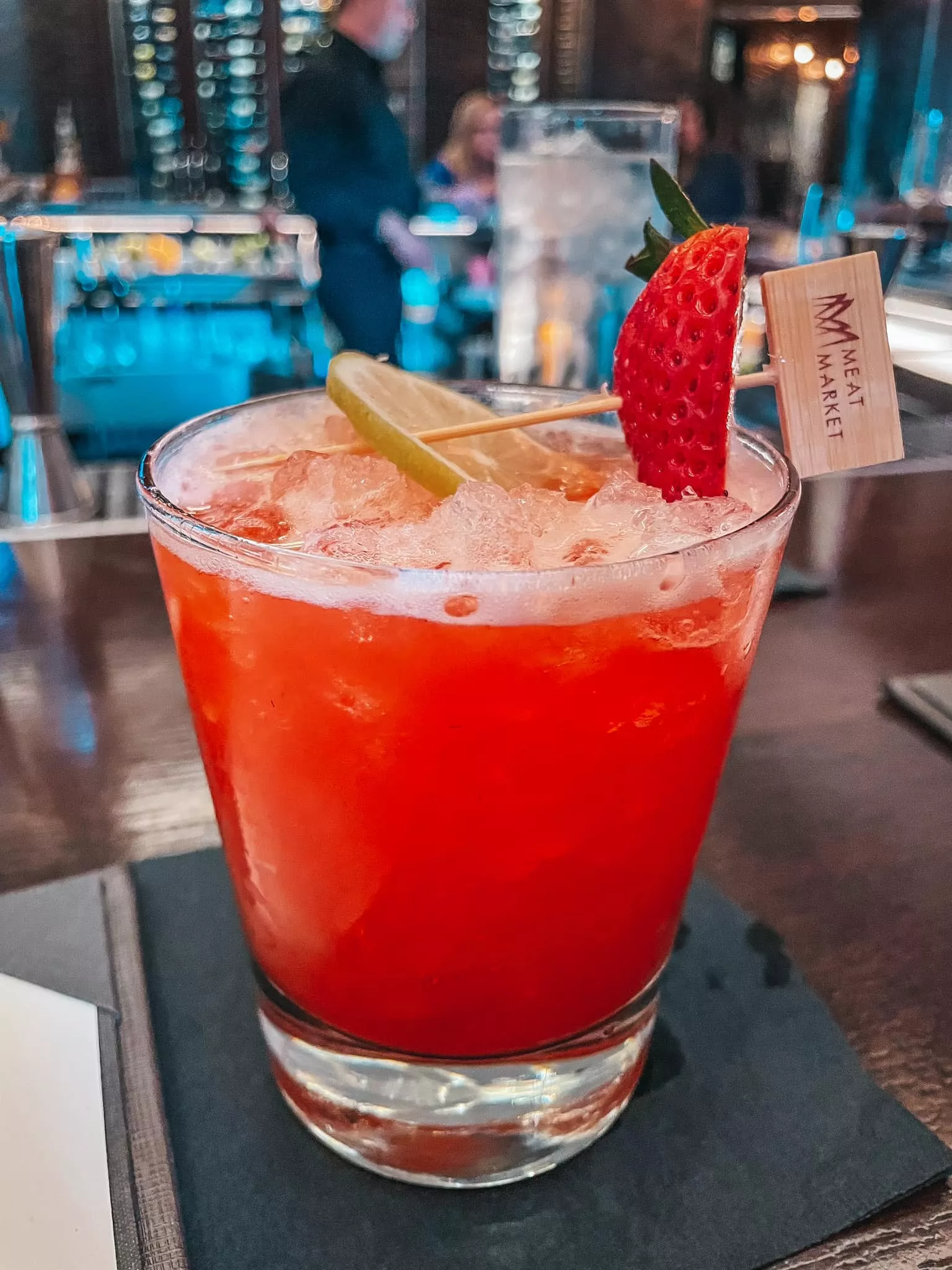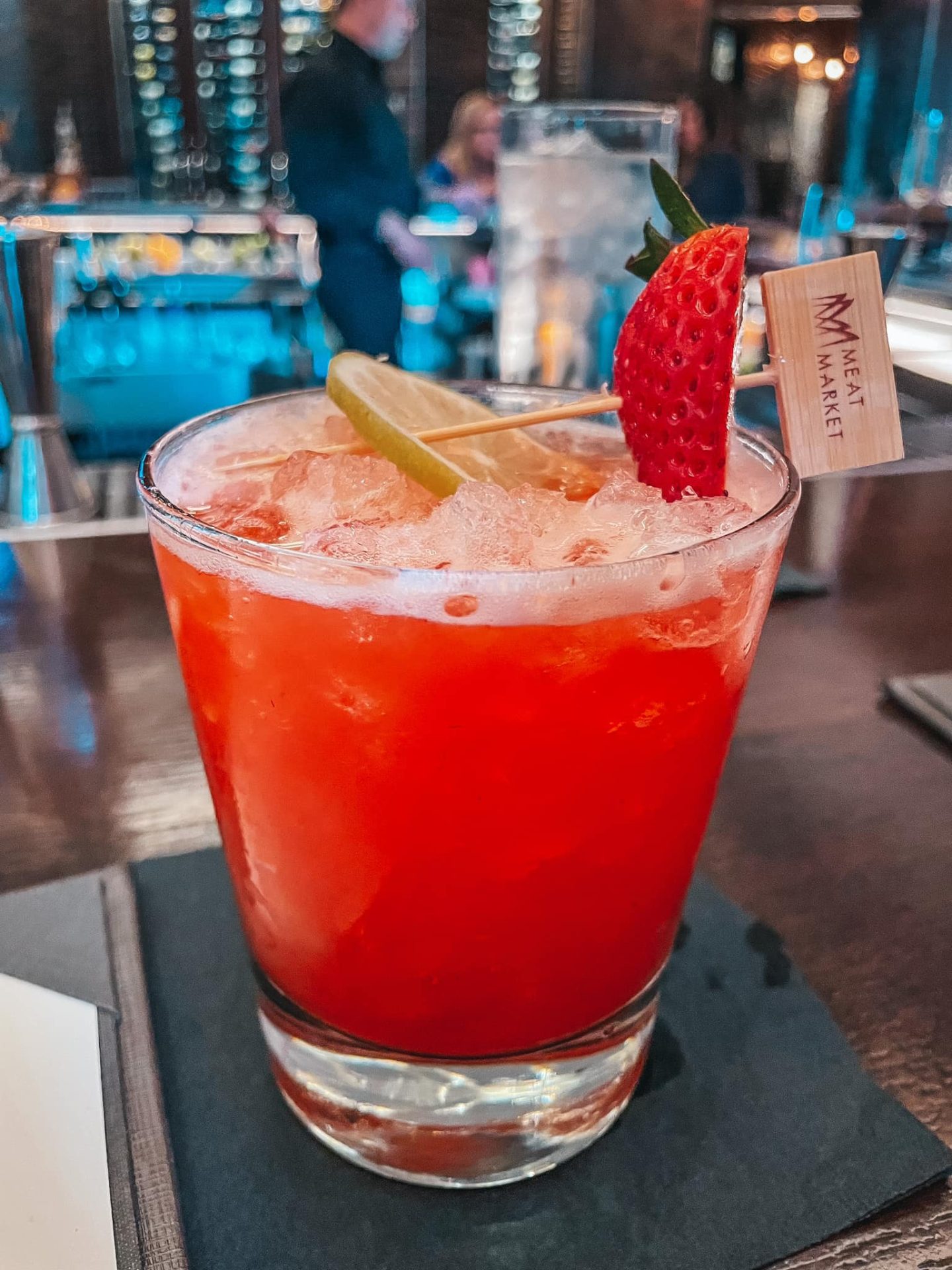 Ponte
When it comes to indulging in a lavish dining affair in the heart of midtown Tampa, Ponte Modern American emerges as the ultimate destination. This esteemed restaurant has garnered a reputation for its contemporary American cuisine, expertly crafted using locally sourced ingredients. Step into this culinary haven. Immerse yourself in a chic and modern atmosphere, complete with a well-stocked bar and inviting outdoor seating.
Prepare yourself for an evening of unparalleled dining, where Ponte truly shines with its tableside offerings of caviar and champagne. Even if you've never considered yourself an aficionado of escargot, prepare to be pleasantly surprised by the delicacy that graces Ponte's menu. Their rendition of escargot presents these morsels of delight with delicate tenderness, crowned with a delectable puff pastry. And don't overlook the iconic mushroom soup. It's a culinary masterpiece that serves as a mandatory starter.
When it comes to the main course, Ponte Modern American leaves no stone unturned in catering to your desires. Take your pick from a selection of prime and aged steaks. Alternatively, give in to the allure of their seafood offerings. You can also explore the artistry behind their carefully crafted dishes, all sure to leave a lasting impression.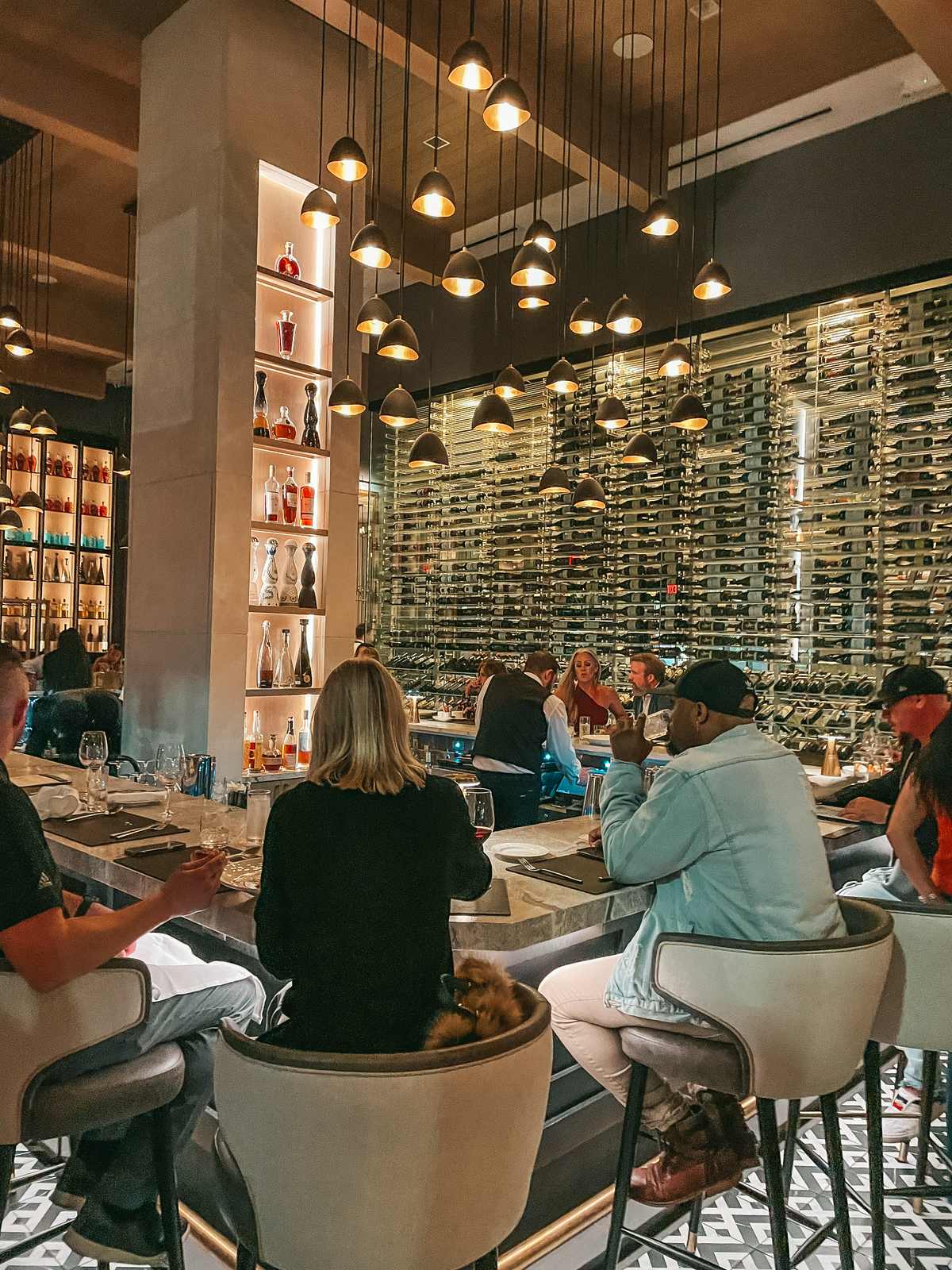 Noble Rice
Noble Rice boasts a contemporary Japanese menu that showcases an array of delectable dishes featuring high-quality fish and seafood. Their innovative creations are a testament to their culinary prowess. Complementing the exceptional cuisine is a full bar that takes center stage. It offers a selection of Japanese whiskey and sake that will transport you to the heart of Japan itself.
While the price points at Noble Rice may lean towards the higher end compared to your typical sushi spot, it's due to the fact that they spare no effort in ensuring the highest quality and freshness of their seafood. Flying in their catch from Japan on a weekly basis, their commitment to excellence is unwavering.
Prepare to be enthralled by the menu highlights, including the luscious uni and the coveted toro. I can personally attest to the sublime delight of their toro tartare, a true revelation for the senses.
During my visit, I was introduced to the exquisite world of milk bread. It's a revelation that left an indelible mark on my culinary journey. It was truly a heavenly experience! Additionally, I cannot recommend their tempura poke roll highly enough. Each roll is accompanied by its own shoyu sauce. The white shoyu in particular proved to be the perfect accompaniment, enhancing the flavors harmoniously.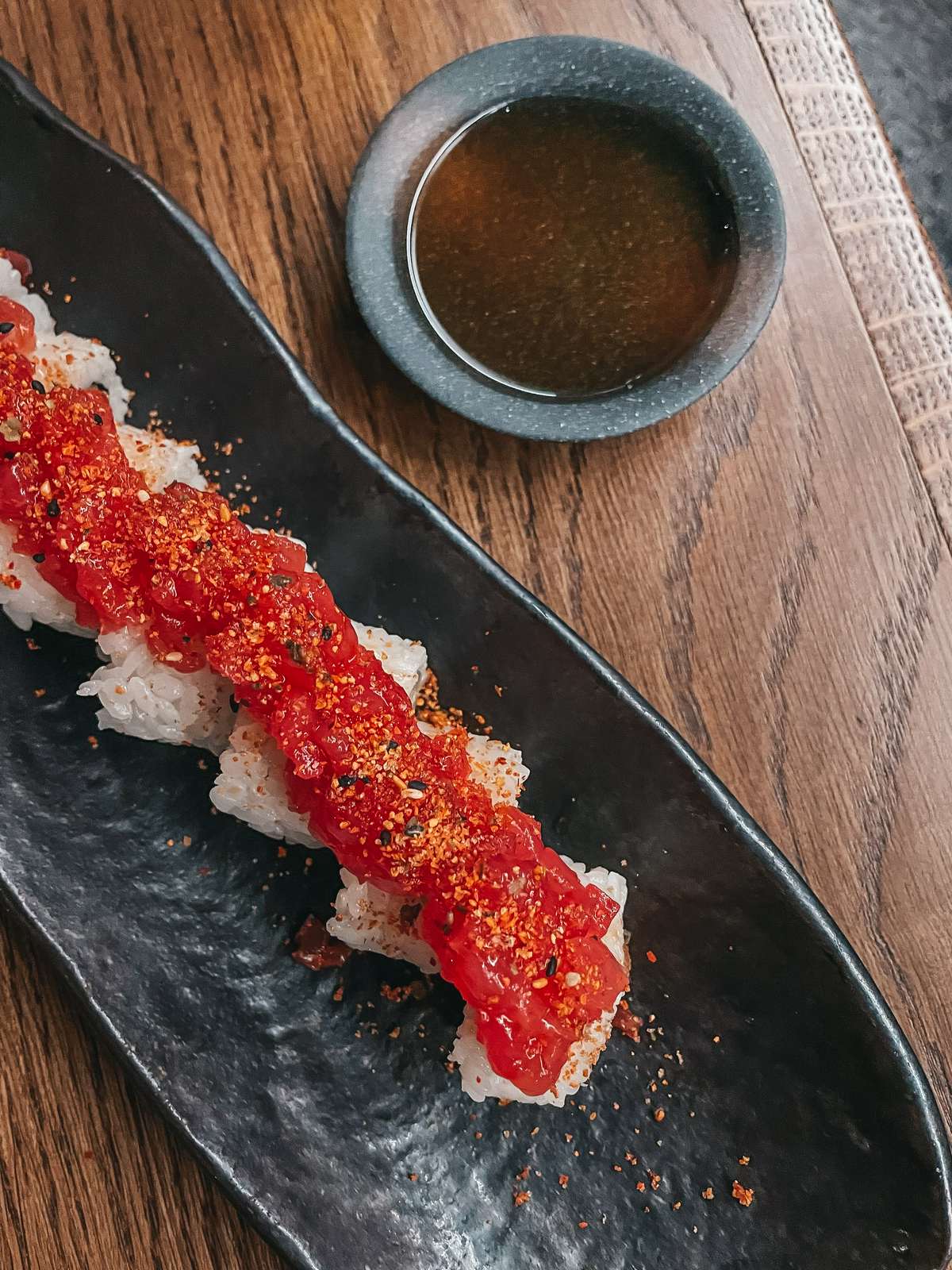 Timpano
Nestled in Hyde Park, Timpano stands tall as an Italian chophouse that has garnered a reputation for its timeless Italian cuisine, showcasing beloved classics such as handmade pasta and wood-fired pizzas. Adding to its allure, the restaurant hosts live music on weekends.
The bar area exudes a vibrant and energetic atmosphere, making it the ideal spot for celebratory occasions or a night out with friends. As you venture further into the dining area, a cozy and intimate ambiance takes over, providing the perfect setting for a romantic date night in Tampa.
Prepare yourself for a taste sensation like no other, starting with their irresistible espresso martinis that pack a punch. And when it comes to dinner, it's an absolute must to indulge in their parm-to-table experience—a culinary marvel that serves two, featuring bucatini al pesto prepared tableside in a wheel of parmesan. Trust me, I've tried other menu items, but I simply can't resist the allure of their pesto creation.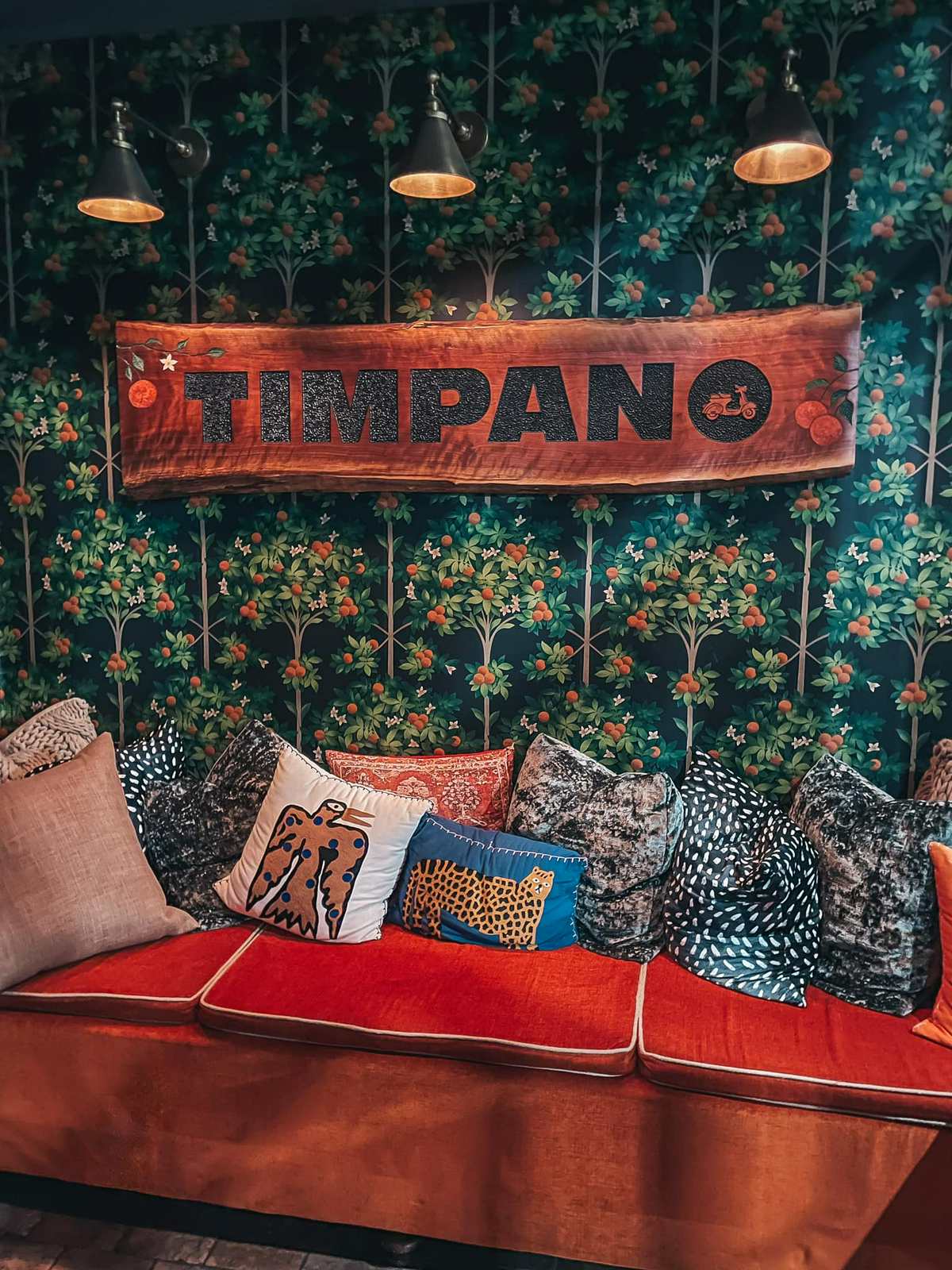 Ciro's
Ciro's, the only official Tampa speakeasy, and the oldest speakeasy in Tampa Bay, is truly a special destination. To secure your spot in this hidden gem, be sure to call or book online in advance, and reserve one of their private booths or opt to enjoy your meticulously crafted cocktail in their inviting lounge area. Personally, I love their cozy booths. They create an intimate ambiance making it a perfect date night restaurant in Tampa.
If you're curious how to enter, a few hours before your reservation you will receive a text message with the secret password you must give at the discreet entrance.
My initial visit I found finding the door to be a challenge, however they now have a valet stationed out front that serves as a telltale sign of the hidden gem that lies within. But don't worry, the password ritual and overall vibe of Ciro's remain as captivating as ever, making it an experience well worth experiencing.
Ciro's offers a small yet eclectic menu that will satiate your appetite. As for libations, their cocktail menu features both timeless classics and "alluring elixirs" that possess an extra touch of enchantment. The Fancy AF cocktail, in particular, promises an exceptionally enjoyable experience.
It's worth noting that Ciro's boasts a splendid happy hour from Monday to Friday, where you can indulge in $8 cocktails and savor discounted bites, including the irresistible $4 duck fat fries!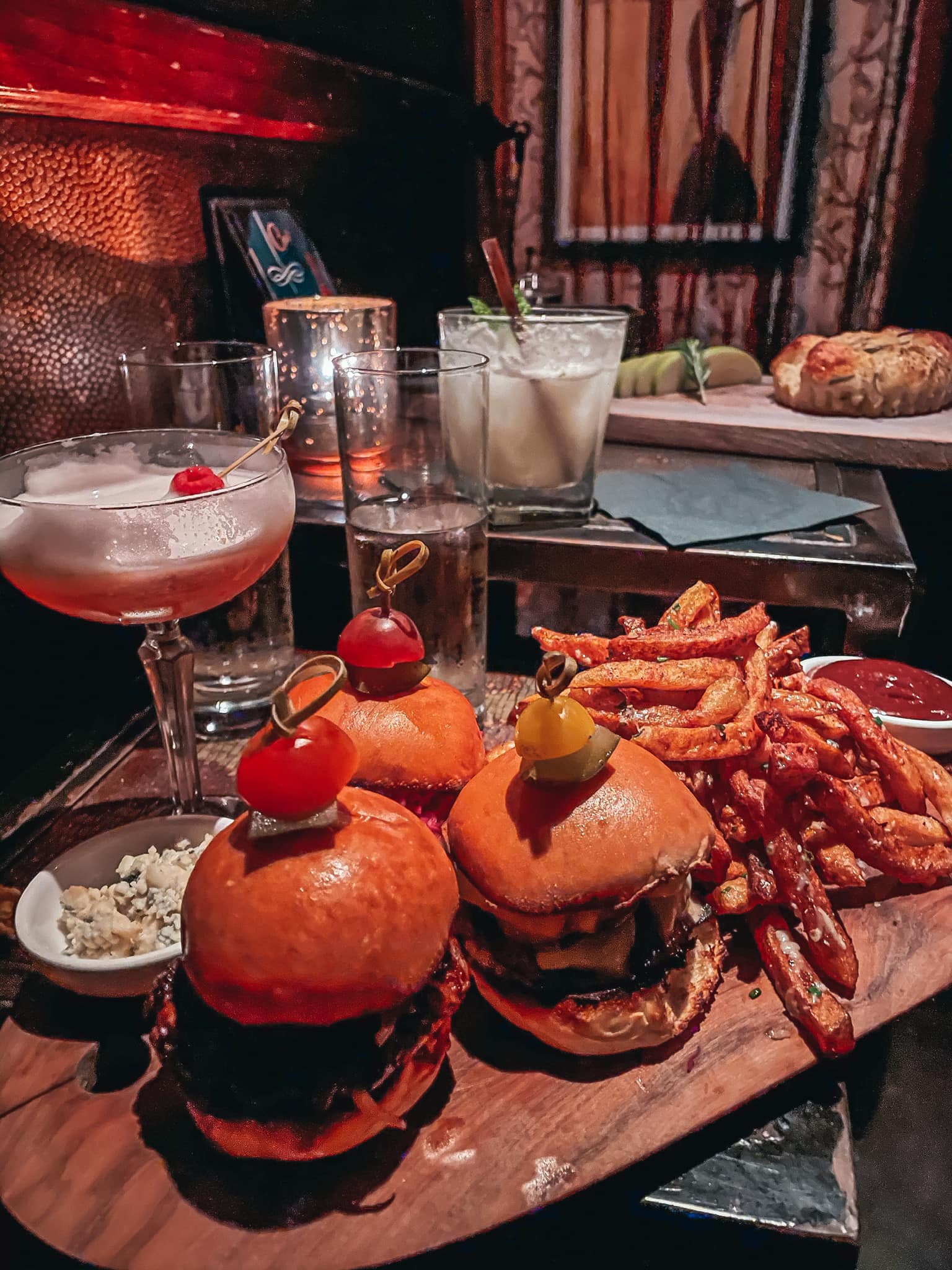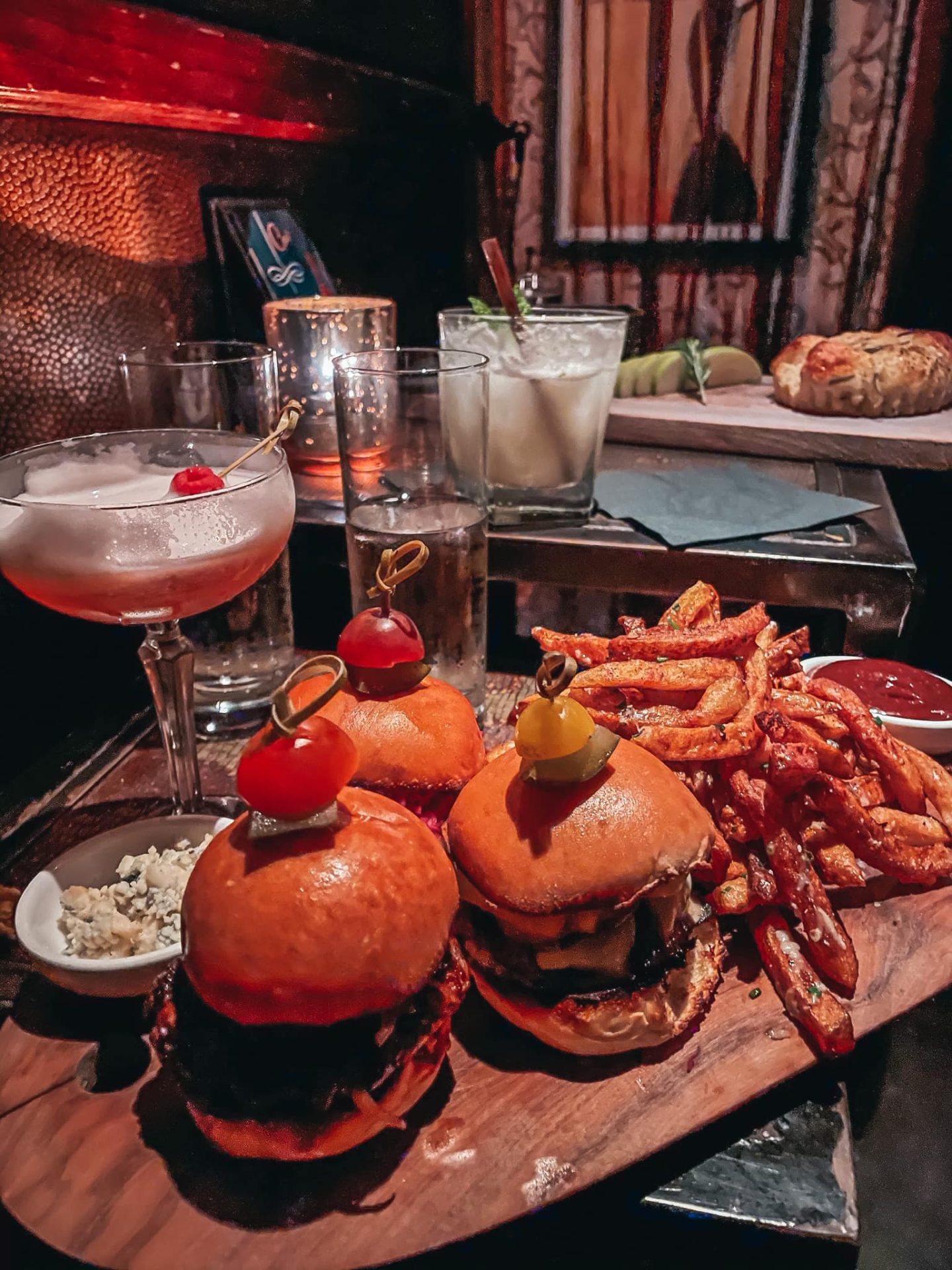 Oggi Italian
Oggi Italian on Davis Island takes pride in serving nothing short of authentic and top-quality Italian fare. Prepare your taste buds for a delightful journey with their must-try Caprese salad adorned with sweety drop peppers—a lovely dish that flawlessly captures the essence of Italy. And let's not forget about their heavenly butternut squash ravioli, a true slice of culinary paradise with each and every bite. It's evident that Oggi Italian sources fresh ingredients and meticulously prepares their dishes with a profound commitment to craftsmanship.
But that's not all—their entrees come accompanied by a house salad, baguette, and a revitalizing espresso. It's clear that Oggi Italian takes immense pride in ensuring their guests receive the full Italian dining experience, leaving no detail unattended.
Even those with dietary restrictions can rejoice as Oggi Italian graciously offers gluten-free pasta and zoodles, ensuring that everyone can revel in the authentic Italian flavors they have to offer. Undoubtedly, this restaurant is a true gem, and a Tampa date night restaurant that will make you feel like you've transported right to Italy!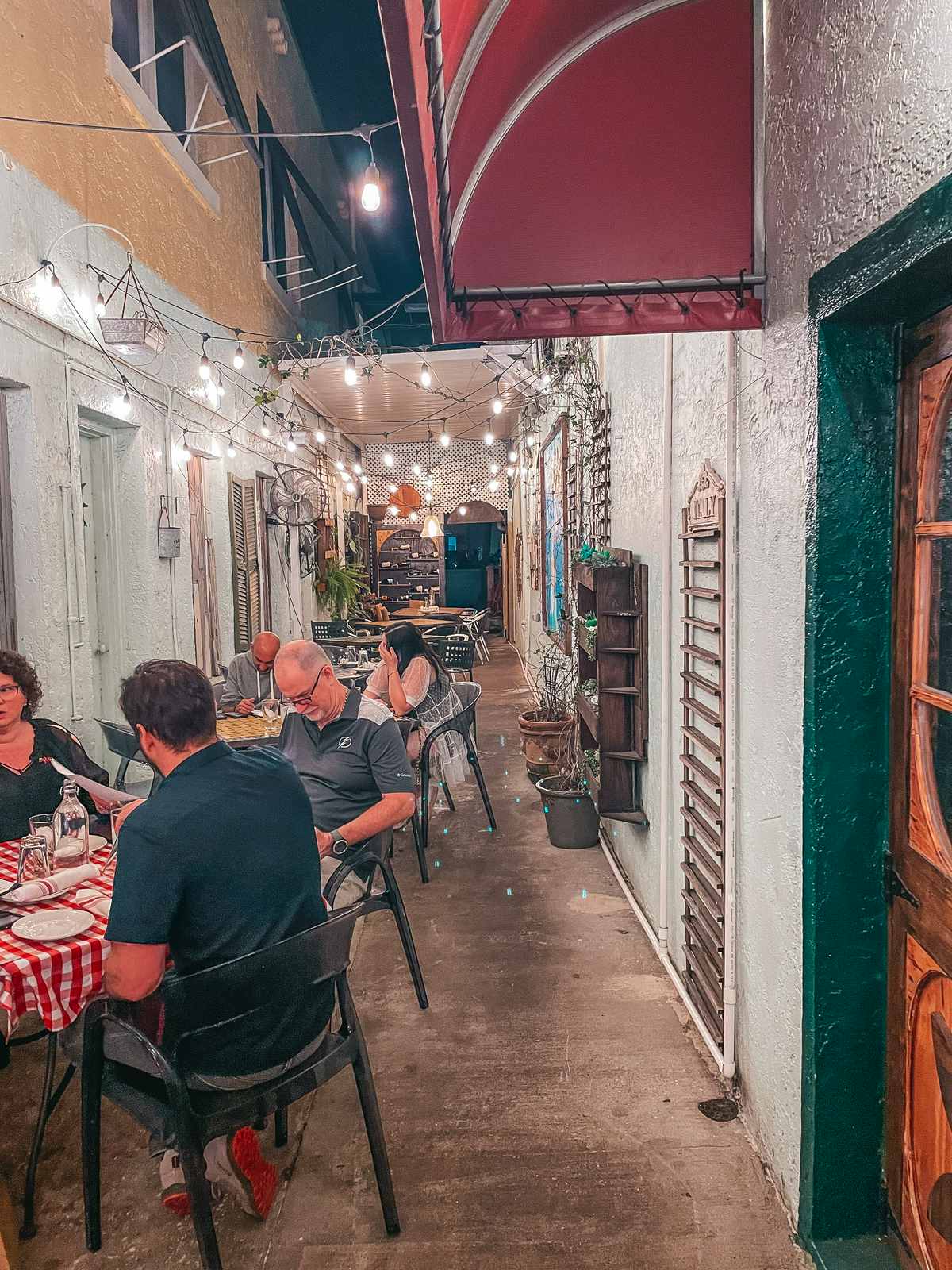 Charley's Steak House
Let me introduce you to Charley's Steak House, a legendary culinary gem that has been satisfying Tampa's taste buds since 1947. With over 70 years of history, Charley's has perfected the art of delivering mouthwatering steaks that will leave you craving more. Their commitment to excellence is evident in every bite, as they specialize in offering only the finest cuts of beef, along with a delectable array of seafood and classic steakhouse delicacies!
What sets Charley's apart is their unique presentation—prepare to be wowed as they present the cuts to you, describing the distinct flavor profiles of each.
While the menu is filled with tempting appetizers, I couldn't resist saving myself for one of their menu highlights—a whole roasted head of cauliflower that can accompany your entree. This divine creation is a recipe I've attempted to recreate countless times, but nothing compares to the perfection served at Charley's.
Leaving room for dessert is an absolute must at this Tampa treasure! Their butter cake, a divine creation that melts in your mouth, has quickly become my all-time favorite dessert in the entire Tampa Bay area! Whether you're a local seeking a memorable date night spot or a traveler in search of Tampa's finest dining experiences, Charley's Steak House is a destination that will exceed your expectations.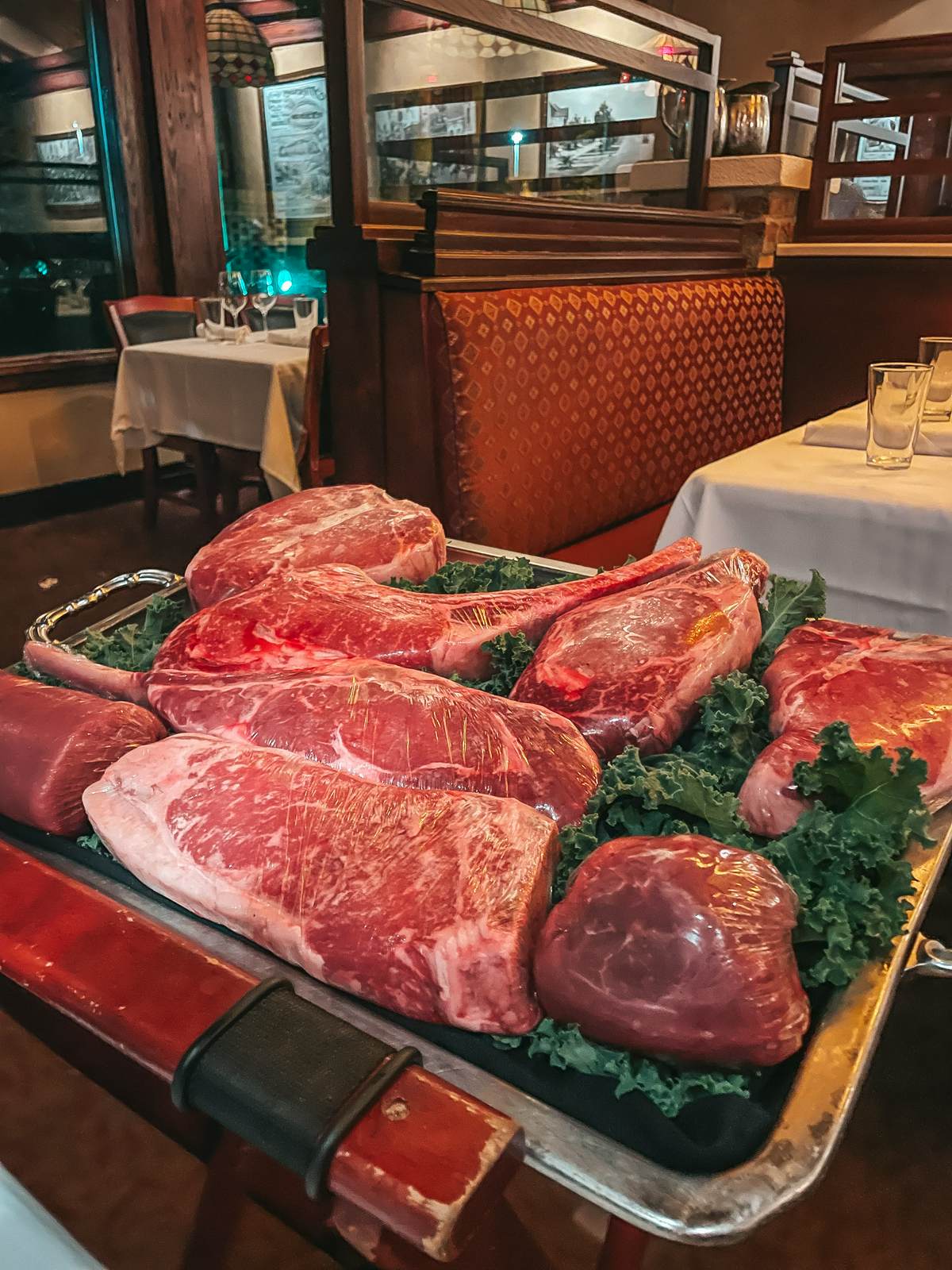 Oystercatchers
Nestled along the picturesque shores of Tampa Bay, Oystercatchers offers a true seafood lover's paradise. Known for its amazing selection of fresh oysters and seafood delicacies, this waterfront restaurant combines stunning views with a casual yet sophisticated atmosphere.
For those with a penchant for tuna, you'll fall in love with the expertly seasoned tuna steak at Oystercatchers. And their plump shrimp cocktail are not to be left behind. Whether you're enjoying a romantic sunset dinner on the outdoor patio or indulging in their renowned Sunday brunch, Oystercatchers provides a memorable dining experience that will help you celebrate your love and the flavors of the sea!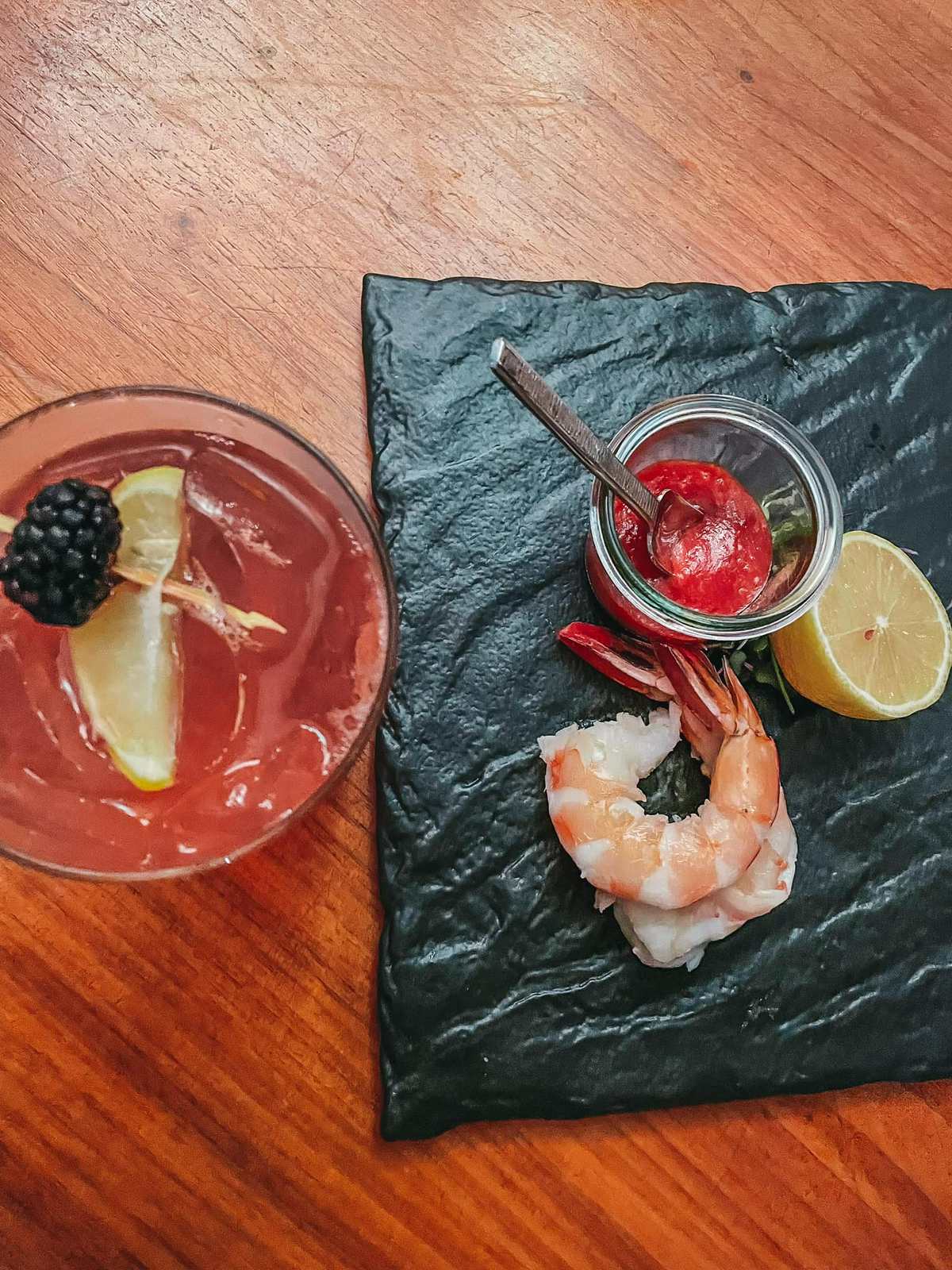 Union
If you find yourself embarking on a quest to discover your new favorite Tampa restaurant, your search ends at Union! This hot spot, which recently unveiled its doors, has captivated the hearts (including mine!) of diners far and wide with its trendy ambiance, innovative menu, and masterfully crafted cocktails.
I loved the sleek decor and sophisticated atmosphere that permeates every corner! The bar area, in particular, stands out with its impressive selection of spirits that would tempt even the most discerning cocktail connoisseur. Whether you crave a timeless classic or seek a more adventurous libation, the skilled mixologists at Union are able to fulfill your every desire.
When it comes to the food, Union delivers in abundance! The seemingly humble milk bread takes on a whole new level of enchantment—it's soft, indulgent, with just the perfect balance of sweetness and salt. The Brussels sprouts are as an outstanding appetizer, boasting an alluring Asian twist that elevates each bite to a realm of depth and complexity.
As for the crispy tuna roll, it serves as a testament to the freshest seafood sourced directly from St. Pete. For heartier fare, the Korean BBQ bowl was the true victor, and exceeded my expectations! The combination of warm salmon and cool noodles achieve a flawless equilibrium, enhanced by the tangy, invigorating addition of pickled veggies. It's the type of dish that ignites a symphony of flavors on your taste buds. Is anyone else getting hungry, or is it just me?
Be sure to end with a night cap, the biscotti espresso martini!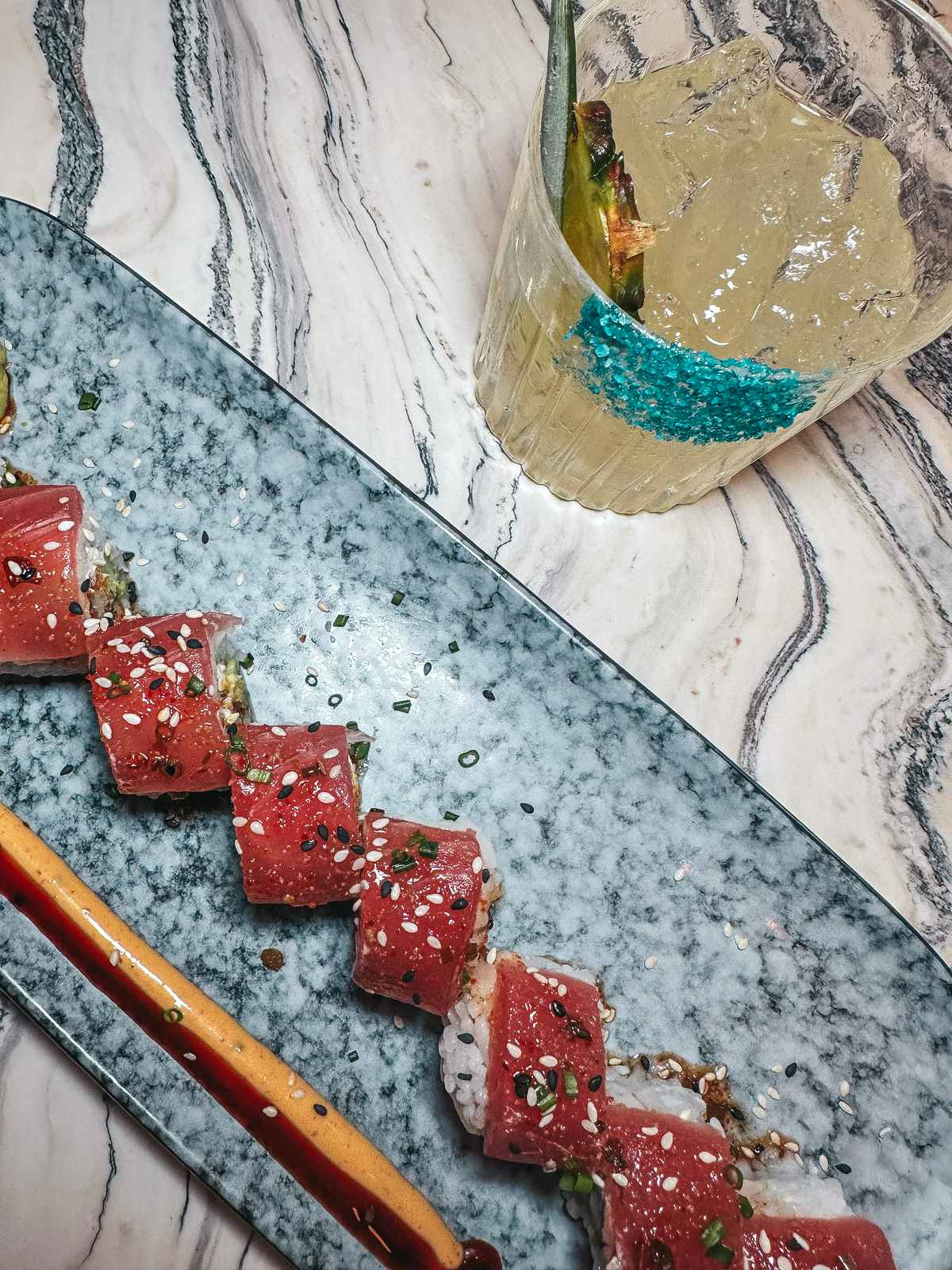 Olivia
Olivia seamlessly blends modern twists with traditional Italian flavors. Named after the owner's beloved daughter, this restaurant serves as a testament to the family's profound passion for authentic Italian cuisine.
With a focus on using only the freshest ingredients, the restaurant embraces the changing seasons, resulting in a menu that evolves to capture the essence of each time of year. From the handmade pasta to the thoughtfully curated wine selection, every element of the dining experience at Olivia is meticulously crafted to create a truly unforgettable meal.
I found myself falling in love with their mini rigatoni and grape bruschetta. Each bite was bursting with harmonious flavors. They also offer artisanal pizzas—cooked to perfection in a wood-fired oven.
The atmosphere makes it a lovely Tampa date night restaurant in Tampa with its modern and elegant ambiance. The stylish decor creates an inviting atmosphere that sets the stage for an extraordinary dining experience. Adding to the charm, Olivia proudly showcases an open kitchen, allowing guests to witness the culinary magic as their dishes come to life.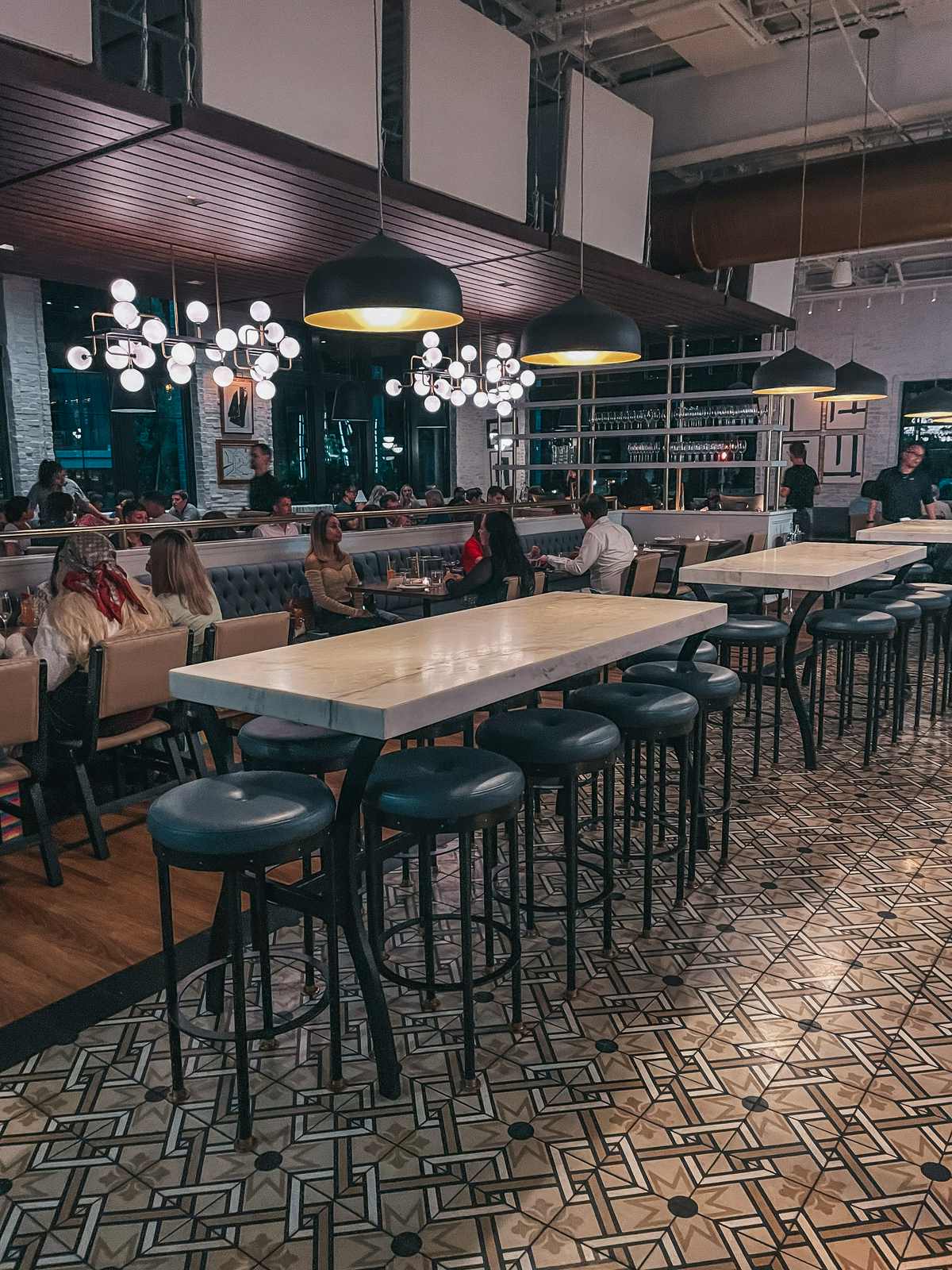 Ocean Prime
Indulge in a sophisticated dining experience at Ocean Prime, where prime steaks and pristine seafood take center stage. This spot combines elegance with a modern twist, and offers a sleek and stylish atmosphere that exudes refinement. From their award-winning seafood selections to their handcrafted cocktails and indulgent desserts, Ocean Prime caters to those with discerning palates. Impeccable service and attention to detail complete the elevated dining experience, making it a go-to destination for a special date night.
Rocca
For an Italian dining experience that reaches new heights of culinary excellence, head to Rocca. This extraordinary establishment centers its focus on pasta, while also earning praise for its captivating tableside mozzarella presentations and an extensive selection of wines.
Although the allure of the tableside mozzarella at Rocca was irresistible, we couldn't help but appreciate the generous portions served. Given that it was just the two of us, it was somewhat understandable that we couldn't indulge in it this time (but rest assured, I'm eagerly planning a return with a larger crew to savor this delicacy!).
The beet salad and carne crudo were adventurous choices for me, but I was delightfully rewarded with the flavors. There's something a little invigorating about stepping outside of your culinary comfort zones and discovering new delights!
When the time came for the main course, there was no doubt in our minds that we had to sample the pasta selection, and the tagliolini al ragu exceeded all expectations. Each forkful showcased the undeniable care and attention bestowed upon every dish crafted at Rocca, and the flavors were nothing short of sublime.
Even though our appetites were nearly satiated, we couldn't resist trying the basil custard. And oh, what a delightful surprise it turned out to be! You are in excellent hands if you pick this spot for your Tampa date night.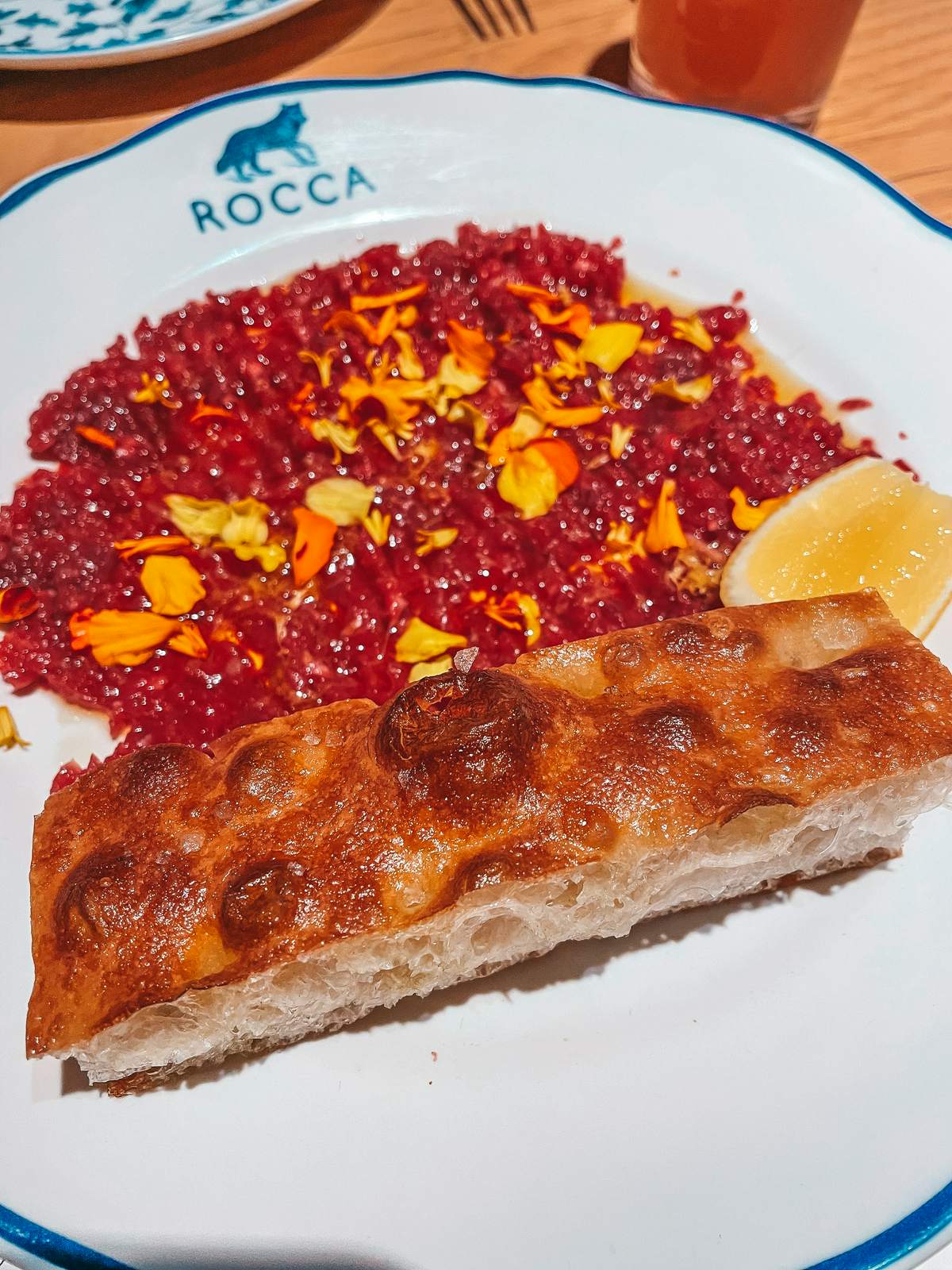 Eddie V's
Eddie V's is a haven for seafood and steak enthusiasts seeking a luxurious and upscale dining experience. Known for their pristine seafood sourced from around the world, as well as USDA prime steaks, Eddie V's delivers on both flavor and quality. The elegant ambiance, featuring live jazz music in the V Lounge, sets the stage for an unforgettable evening. With attentive service and a wine list boasting an extensive selection of vintages, Eddie V's creates an atmosphere of refined indulgence perfect for a romantic date night.
Best date night restaurants in St. Pete and Gulfport
Parkshore Grill
If you've had the pleasure of dining here before, you already understand why Parkshore Grill consistently ranks among the finest downtown St. Pete restaurants. Whether it's a special occasion, birthday celebration, or a romantic date night, Parkshore Grill is our go-to choice whenever we find ourselves in the St. Pete area. Nestled perfectly along Beach Drive, this restaurant offers a picturesque setting, with an inviting patio for al fresco dining (indoor seating is also available).
The menu at Parkshore Grill showcases contemporary American cuisine, with an array of intriguing specials that never fail to pique our interest. If you're a fan of the classic surf 'n' turf combination, "The Parkshore" is an absolute must-try. This delectable dish features a tender filet paired with a succulent lobster tail. The lobster is exquisitely tender, and the lemon caper butter sauce elevates it to new heights—truly the pinnacle of perfection.
One of our favorite rituals at Parkshore Grill is indulging in an appetizer or a small salad before delighting in the shared bliss of "The Parkshore." What sets this place apart is their exceptional hospitality—they graciously accommodate our request to split the meal and serve each of us with our own plates. It's these thoughtful gestures that make dining at Parkshore Grill a truly memorable experience.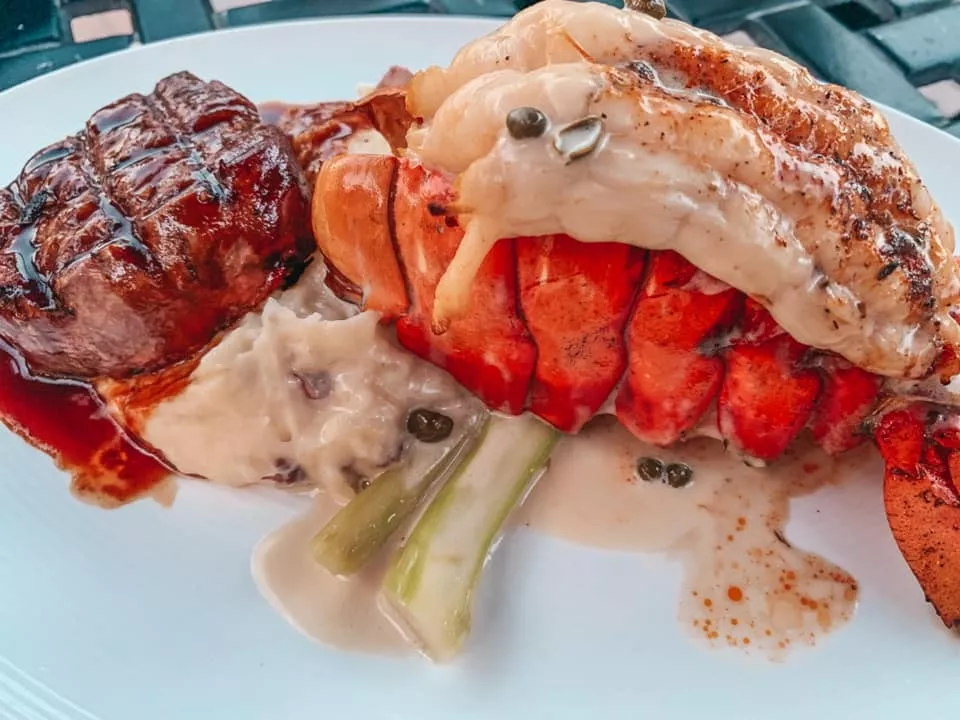 Spinners
Spinners Rooftop Grille is an iconic restaurant located on the 12th floor of the Grand Plaza Hotel. This restaurant offers a unique and unforgettable dining experience as the entire top floor rotates throughout your dining experience giving you 360 degree views of St. Pete Beach!
The menu at Spinners features a selection of seafood and steaks, all expertly prepared. Start your meal with their Coconut Shrimp, crispy and succulent with a sweet tropical flair, or the Spinners Crab Cakes, made with lump crab meat and served with a tangy remoulade sauce.
For the main course, indulge in the Signature Grouper, a locally sourced fish grilled to perfection and accompanied by a flavorful lemon caper butter sauce!
Beyond the extraordinary cuisine, Spinners offers an unparalleled dining ambiance. The restaurant's revolving feature allows you to take in ever-changing views of the Gulf of Mexico and the stunning coastline, creating a truly enchanting atmosphere. Whether you're enjoying a romantic dinner for two or celebrating a special occasion, Spinners Rooftop Grille as an excellent option.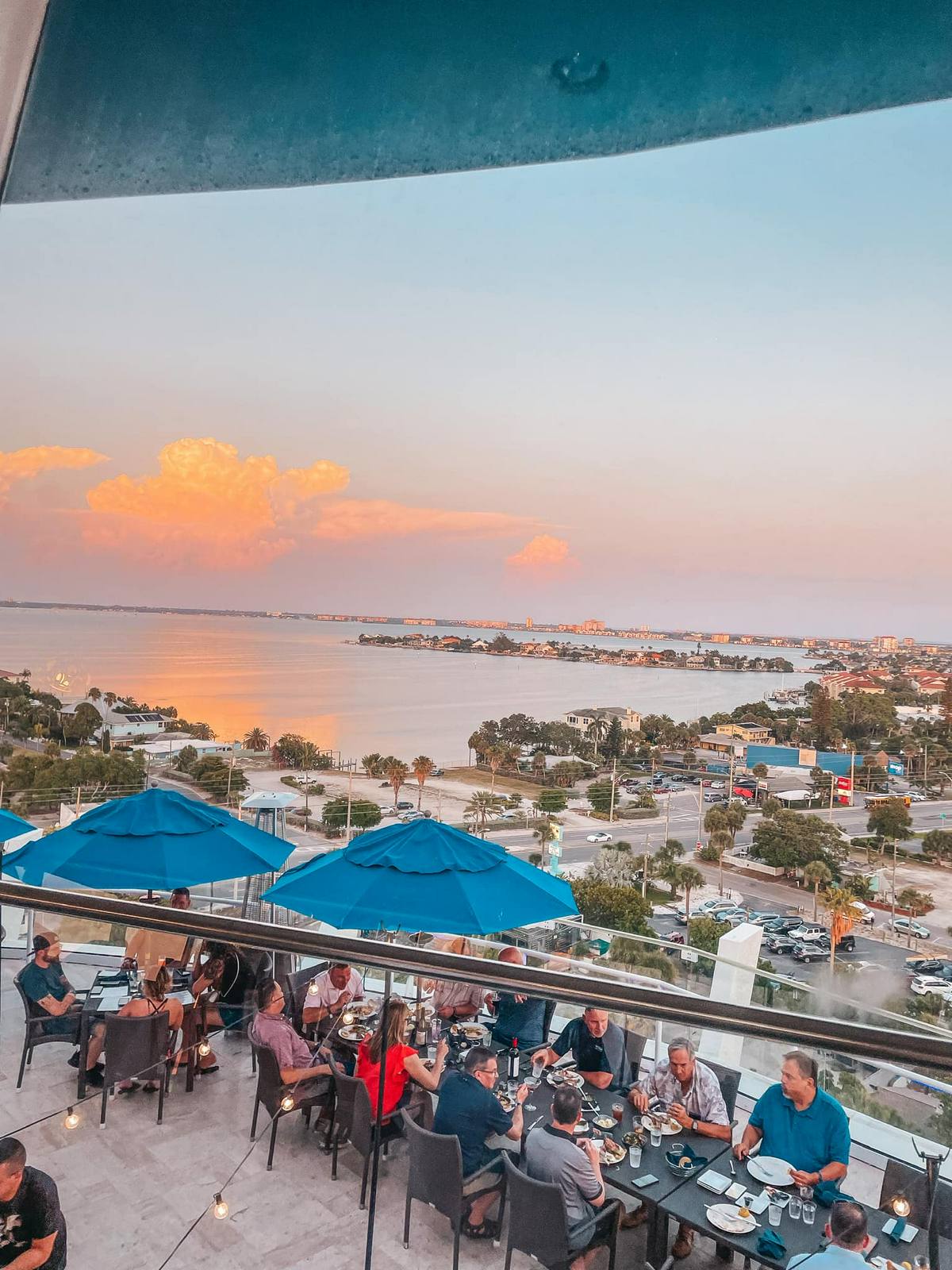 Il Ritorno
Indulge in the flavors of Italy with a modern twist at Il Ritorno, a culinary gem in St. Pete. This intimate and upscale Italian restaurant delights guests with its creative and seasonal menu. From homemade pasta dishes to artfully presented seafood and meat entrees, every bite showcases the chef's passion for culinary excellence.
Chef David Benstock artfully combines traditional Italian techniques with modern influences to create innovative and delicious dishes. The charred octopus was flavorful and delicate and the crispy Brussels sprouts were roasted perfectly. Not to mention you'll love the savory pancetta vinaigrette they're tossed in.
For the main course, savor exquisite pasta dishes like the Cacio e Pepe, a simple yet flavorful combination of spaghetti, pecorino cheese, and black pepper, or indulge in the Orecchiette, featuring homemade pasta tossed with braised lamb ragu and finished with a generous sprinkling of pecorino romano.
The warm and inviting atmosphere, complemented by knowledgeable staff and an extensive wine list, makes Il Ritorno an ideal destination for a romantic and refined date night.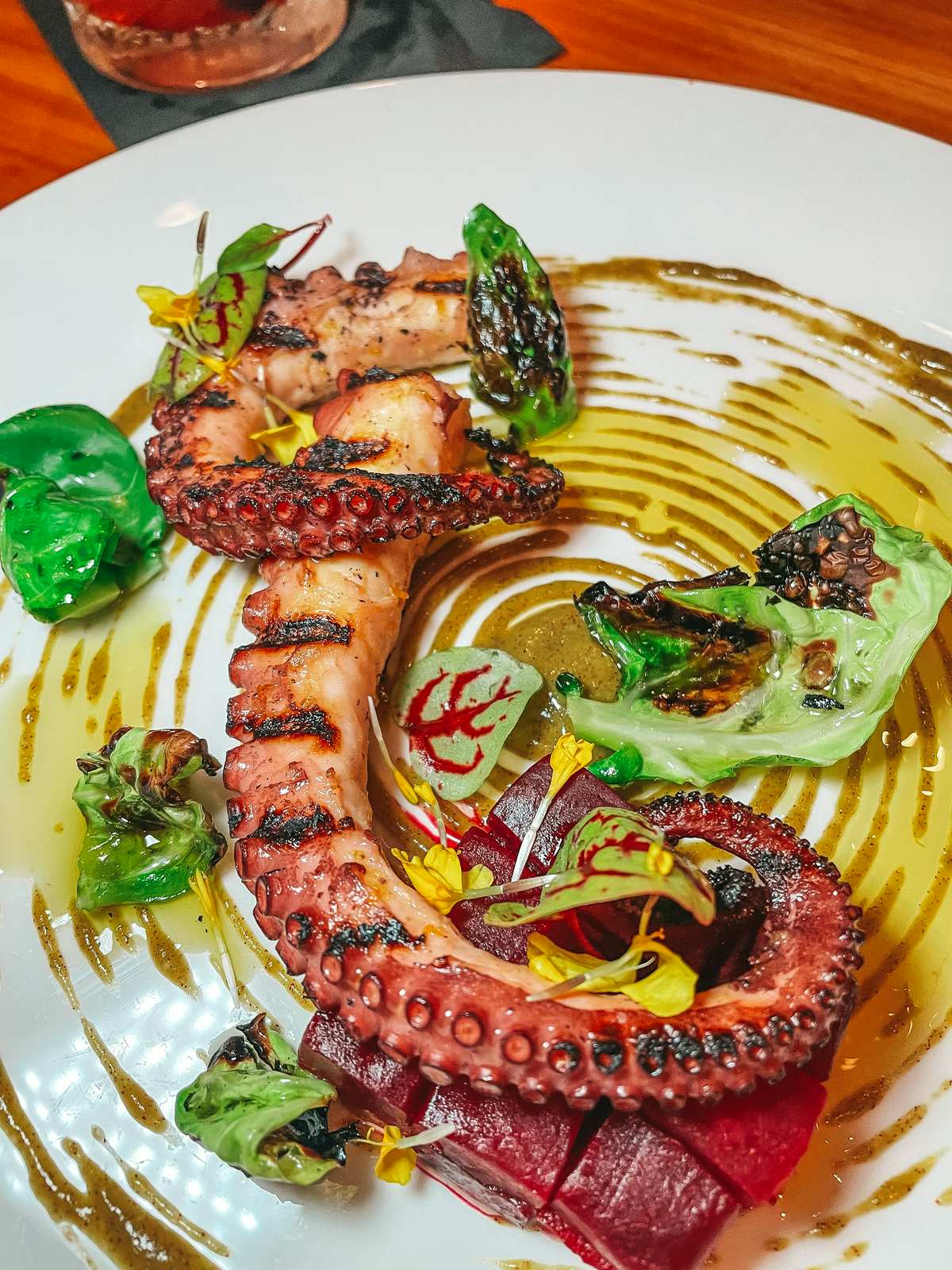 Allelo
Nestled in the heart of St. Pete, Allelo promises a truly enchanting dining experience, making it the perfect choice for a romantic date night. From the moment you step into the restaurant, you are transported into a world of sensory delights. The captivating atmosphere has an intimate and inviting space that sets the stage for a memorable evening. As you peruse the menu at Allelo, it becomes clear that this is not just a restaurant but a culinary journey that celebrates flavors and textures with artistic finesse.
At Allelo, each dish is a work of art, meticulously crafted to showcase the natural beauty of the ingredients while delivering an explosion of flavors. The menu evolves with the seasons, ensuring that you are treated to the freshest and most vibrant flavors throughout the year. From the delicate balance of flavors in the appetizers to the intricately plated main courses, every dish at Allelo is a testament to the chef's culinary prowess and attention to detail, and I can assure you there isn't a wrong choice!
Allelo is commited to providing a personalized and immersive dining experience. The knowledgeable and attentive staff guides you through the menu, offering insightful recommendations and explaining the inspiration behind each dish. The sommelier is on hand to suggest the perfect wine pairing, enhancing the flavors and elevating your dining experience to new heights.
The dedication to exceptional service, combined with the culinary artistry, creates a sense of intimacy and connection that makes Allelo an ideal destination for a romantic date night in St. Pete!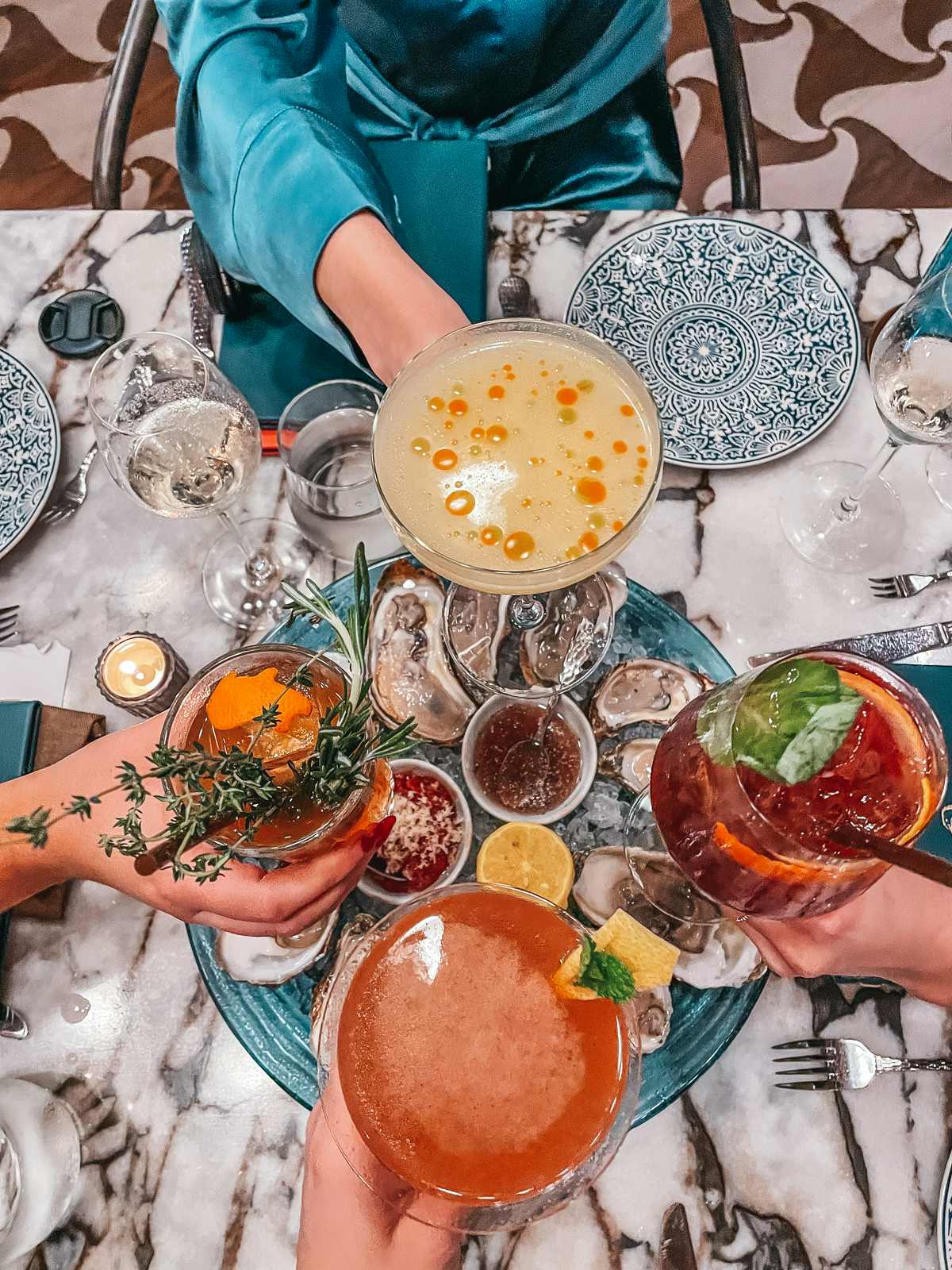 Renzo's
With its three locations across Tampa Bay, Renzo's is culinary gem that offers an unforgettable date night dining experience. It combines exquisite cuts of meat, impeccable service, and an elegant ambiance. Renzo's prides itself on serving premium cuts of dry-aged beef, perfectly cooked to your preference.
Pair your steak with a selection from their extensive wine list, featuring a curated collection of vintages from around the world. The chic and contemporary ambiance, along with attentive service, creates a luxurious atmosphere for a memorable date night at Renzo's.
Renzo's takes pride in crafting a dining experience that leaves a lasting impression. Our attentive and knowledgeable staff goes above and beyond to cater to your every need, providing warm and professional service that enhances your evening.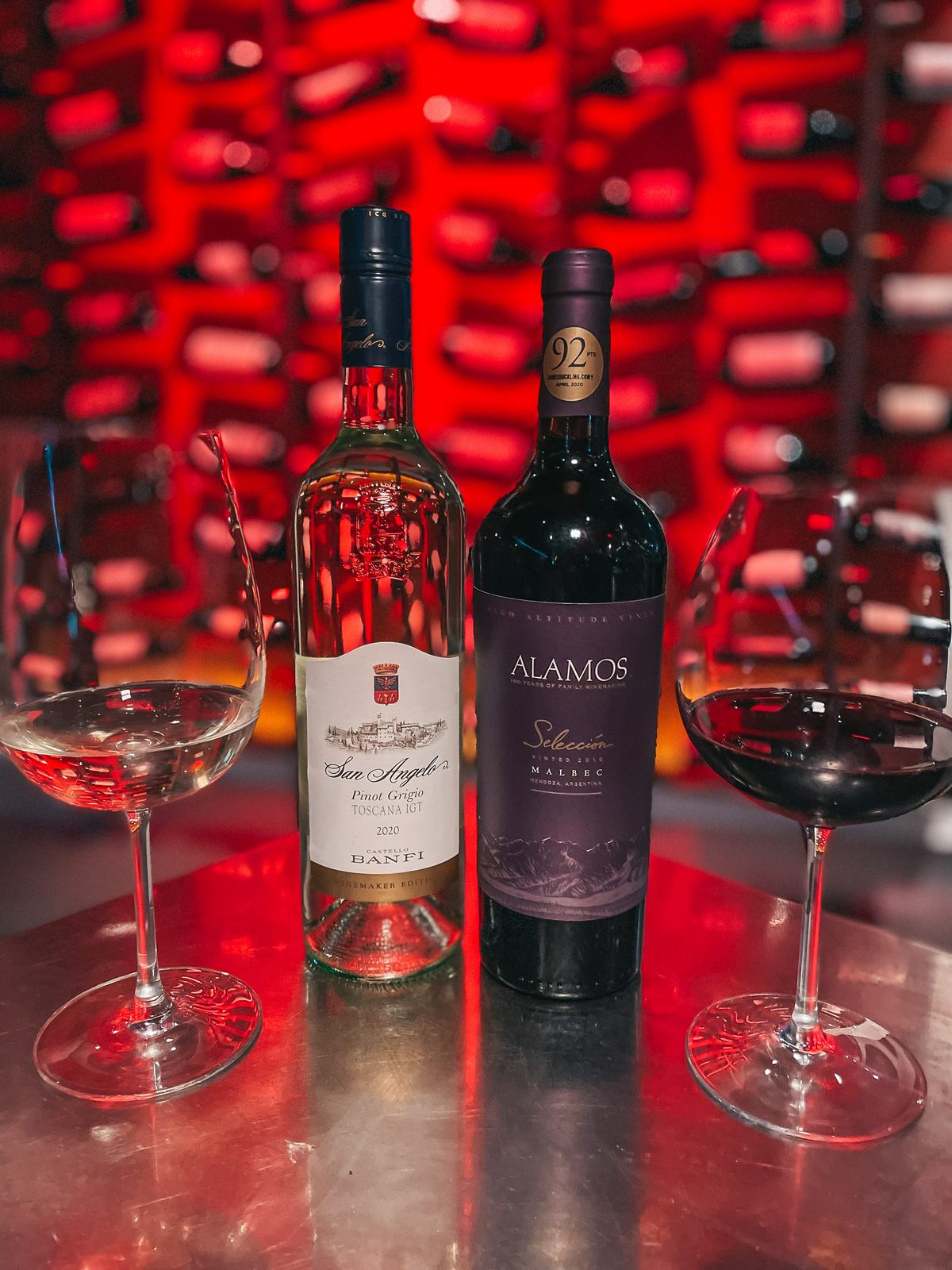 Lingr
Lingr offers a unique and sophisticated dining experience that is perfect for a romantic date night. This modern restaurant combines Scandinavian influences with international flavors, resulting in an innovative and memorable menu.
Lingr's chic and stylish decor creates an intimate atmosphere, making it an ideal setting for a romantic evening. The menu showcases a range of carefully curated dishes, from exquisite seafood creations to beautifully prepared vegetarian options.
Indulge in dishes like Nordic-inspired fish cakes, pan seared grouper with smoked trout roe beurre blanc, or their signature aged rohan duck breast. Complement your meal with a selection from their thoughtfully curated wine list or try one of their handcrafted cocktails. Lingr's attention to detail and commitment to exceptional service ensures that you and your date will be well taken care of throughout the evening.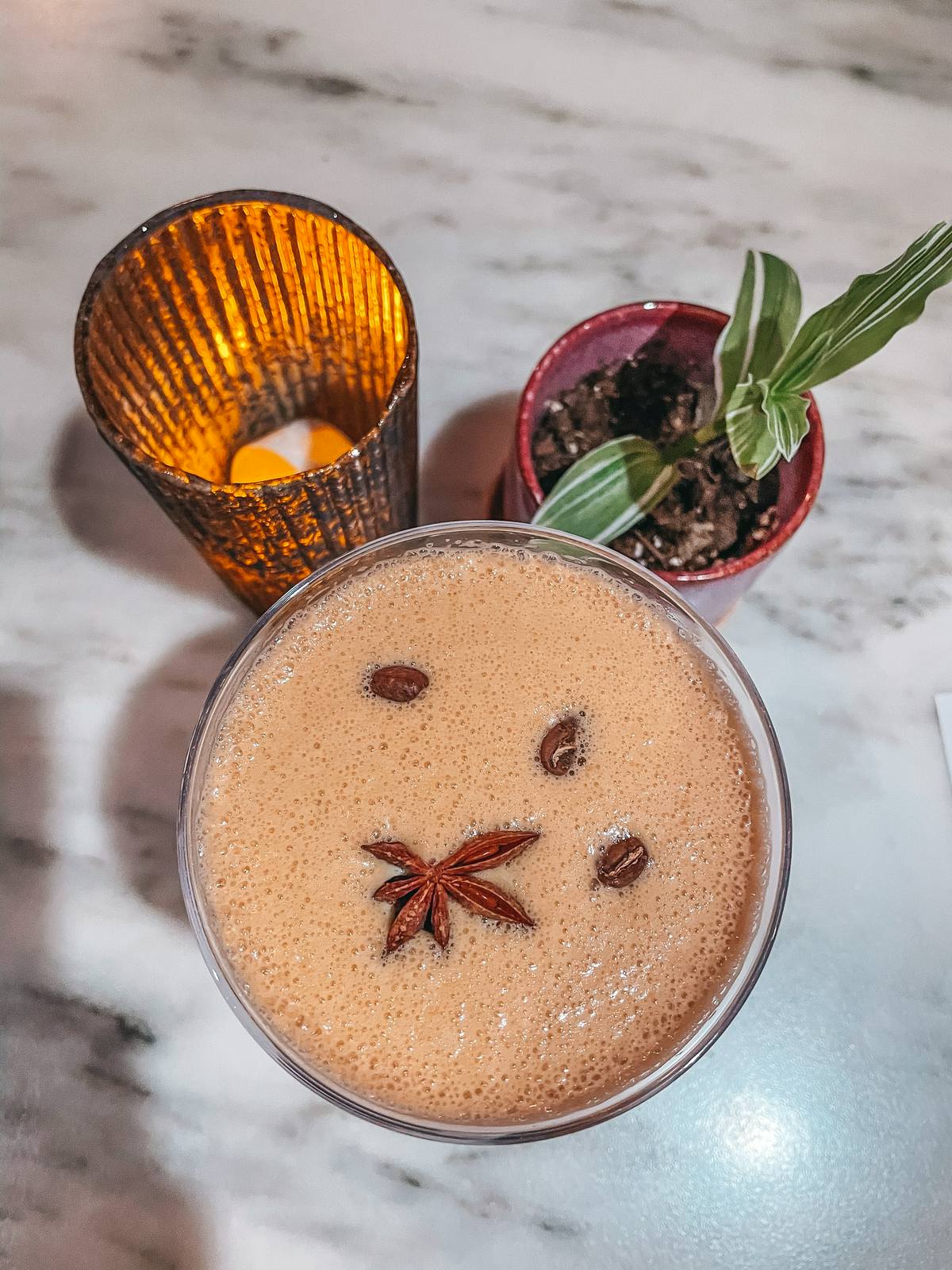 In Between Days
In Between Days is not a traditional restaurant, but rather a Tokyo-style listening room located in downtown St. Pete. This unique venue offers an exceptional date night experience for music lovers in Tampa Bay. With its focus on curated vinyl records and high-end sound systems, In Between Days provides a captivating and immersive environment where couples can enjoy the art of deep listening together.
What sets In Between Days apart is its ability to create a tranquil and intimate atmosphere perfect for a memorable date night. The minimalist aesthetic and attention to acoustics create a serene setting that encourages relaxation and connection. It offers a departure from the typical dining experience, allowing couples to engage in meaningful conversations while enjoying the carefully selected music.
While In Between Days may not seem like your traditional restaurant, they do offer a limited menu that changes seasonally. Each dish I had the pleasure of savoring burst with delightfulful Asian flavors, leaving an lasting impression on my taste buds. And let me not forget to mention the sake cocktails that transported me to a realm of pure bliss. If you have the opportunity, the ube pina colada is a dream!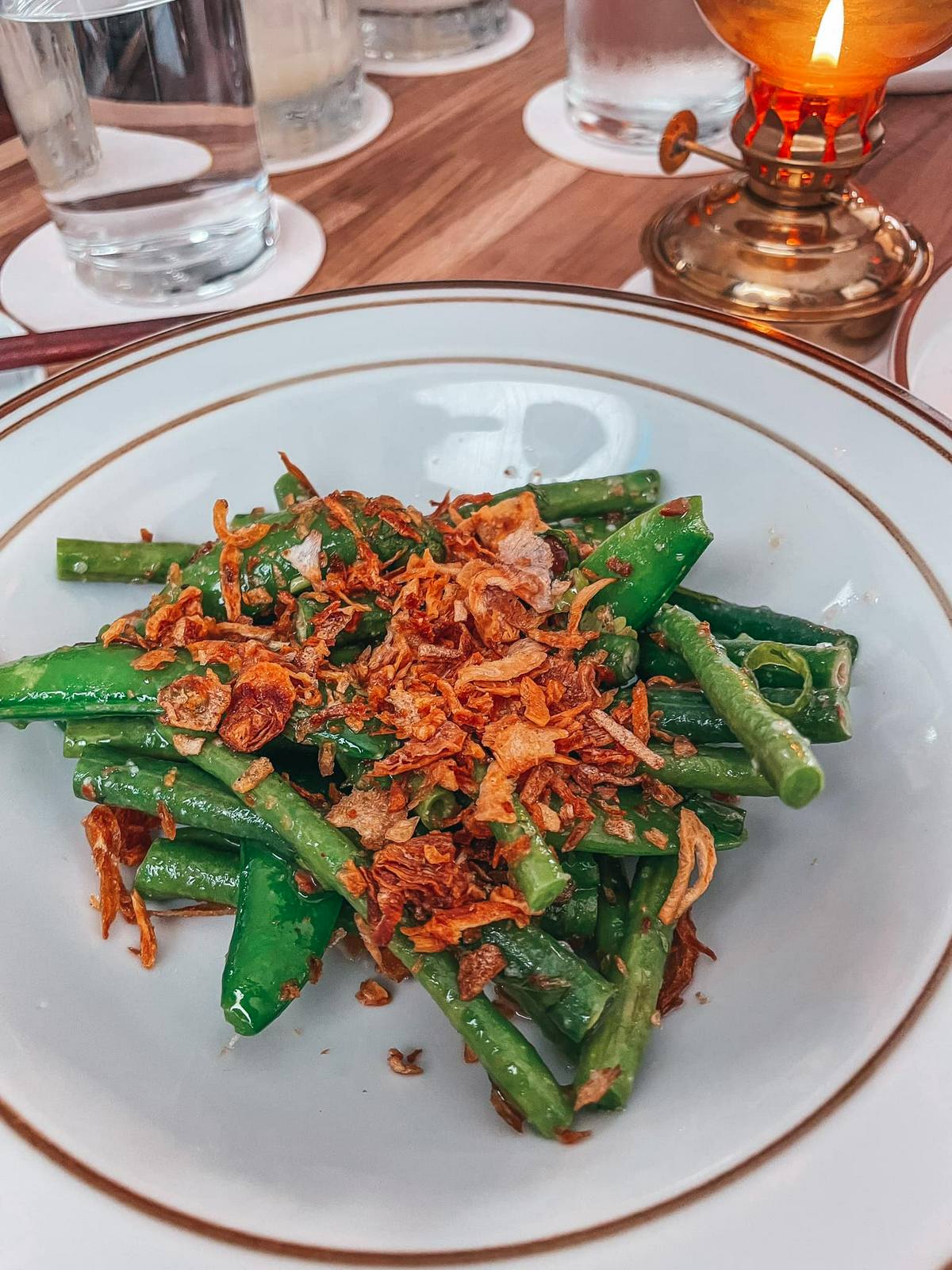 Pia's in Gulfport
Nestled in the charming Gulfport community, Pia's is a local favorite for an intimate and authentic Italian dining experience. Step into this cozy trattoria and be transported to the streets of Italy with its warm and rustic decor. The menu offers classic Italian dishes prepared with love and attention to detail.
It truly is some of the best Italian food I have ever had. Indulge in flavorful pasta dishes, traditional seafood specialties, and hearty meat options. Not to mention they offer grilled calamari! Something I haven't been able to find since coming back from Italy.
The welcoming ambiance, personalized service, and the sense of community at Pia's make it a cherished spot for a romantic date night in Gulfport.
BTW, Gulfport is one of my favorite day trips from Tampa! It's such a cute area, and if you haven't yet, you should definitely check it out.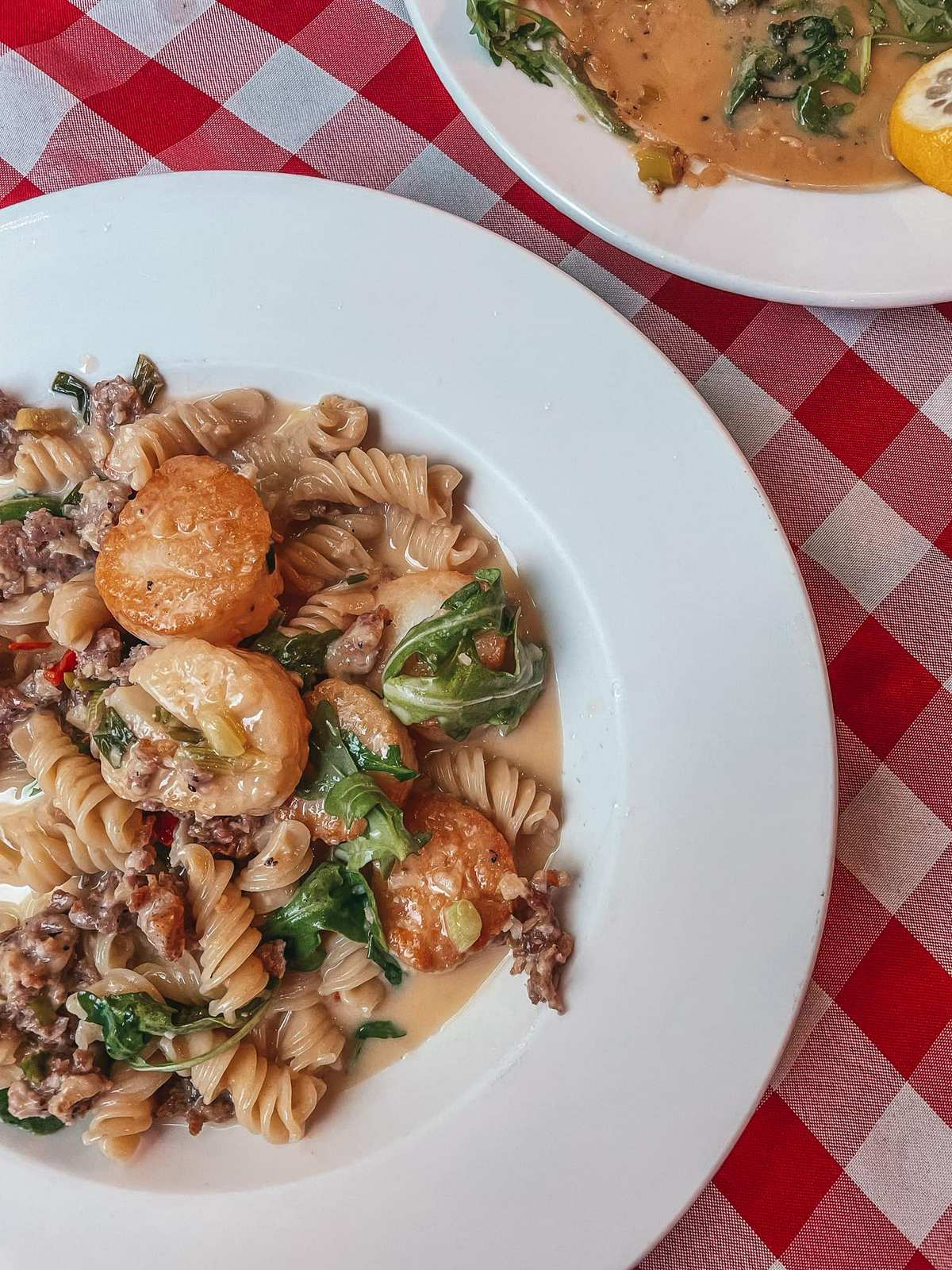 Best date night restaurants in Clearwater Beach and Dunedin
SHOR
Indulge in a delectable seafood feast at SHOR American Seafood Grill while enjoying breathtaking sunset views on Clearwater Beach. I recently discovered this hidden gem, and I have definitely been missing out! It is now at the top of my list for the best restaurants in Clearwater Beach.
Their fried calamari stands out among the rest, it's literal perfection! We savored their flavorful bolognese and blackened redfish, each showcasing their own unique twist. The blackened redfish, in particular, ranks among the best fish dishes I've had on Clearwater Beach. To complement the meal, their cocktails are divine, featuring a new menu infused with aromatic and smoky elements using their innovative "flavor blaster" device, offering an unparalleled cocktail experience.
Be sure not to miss out on their enticing desserts, including exceptional dessert cocktails like various espresso martini variations!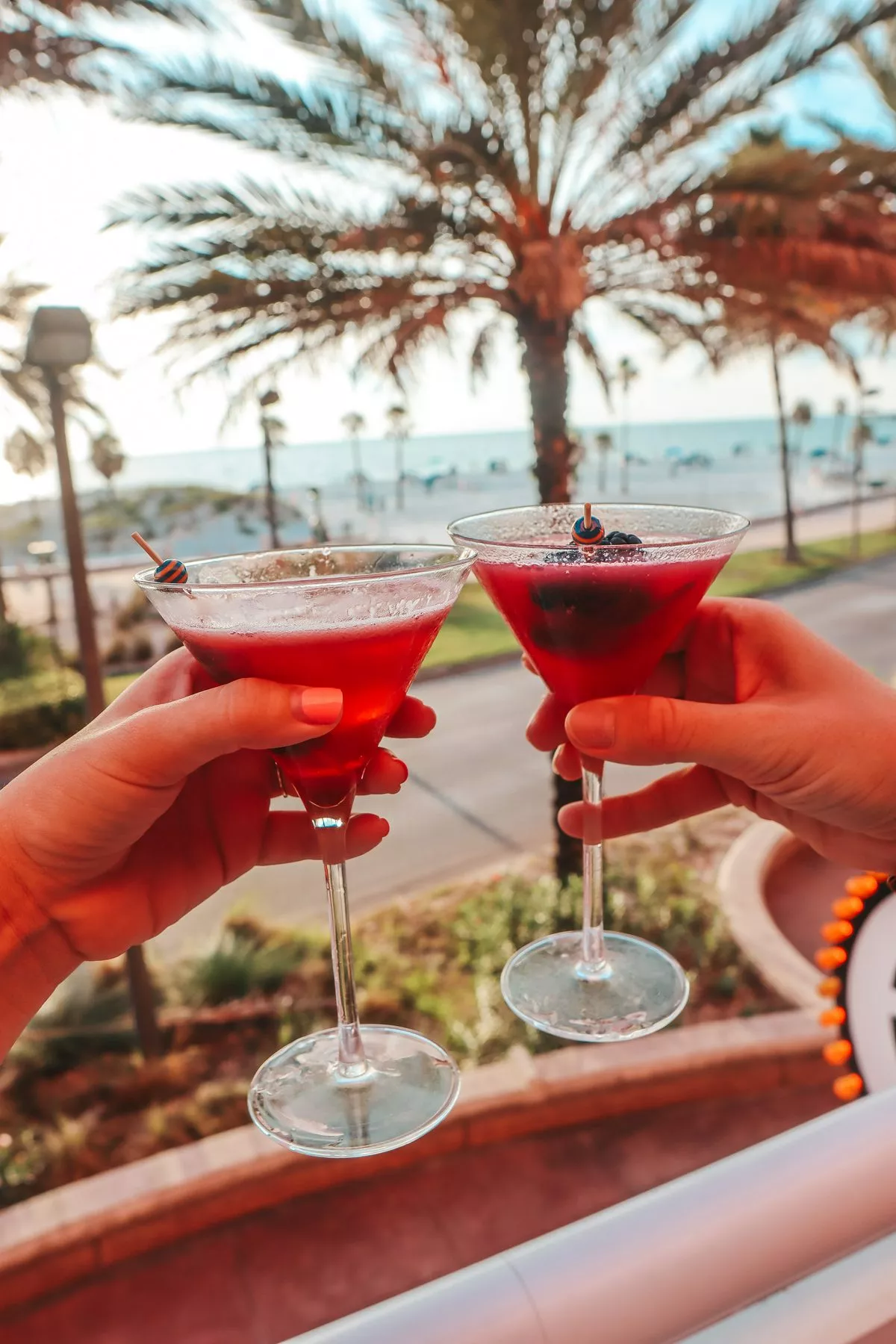 HEW Parlor and Chop House
HEW Parlor and Chop House is a premier dining destination in Dunedin that combines classic steakhouse elegance with modern flair. This upscale restaurant offers a sophisticated and intimate setting for a memorable date night.
HEW's menu features hand-cut steaks, fresh seafood, and seasonal specialties, all prepared with the utmost care and attention to detail.
To begin your culinary adventure, I recommend the Wagyu beef roll and the fried green tomato "Cuban," both of which stand out as unique and innovative dishes. For entrees you can find impeccably cooked scallops and filet which steal the spotlight and showcase the mastery of the kitchen. Each bite of the accompanying brussels sprouts and mushrooms burst with flavor, elevating the overall experience.
The stylish interior, complete with a sleek bar and cozy seating, sets the stage for a refined and romantic evening. They have an impeccable service and an extensive wine list. Also, they have delectable desserts make HEW Parlor and Chop House an excellent choice for a special occasion.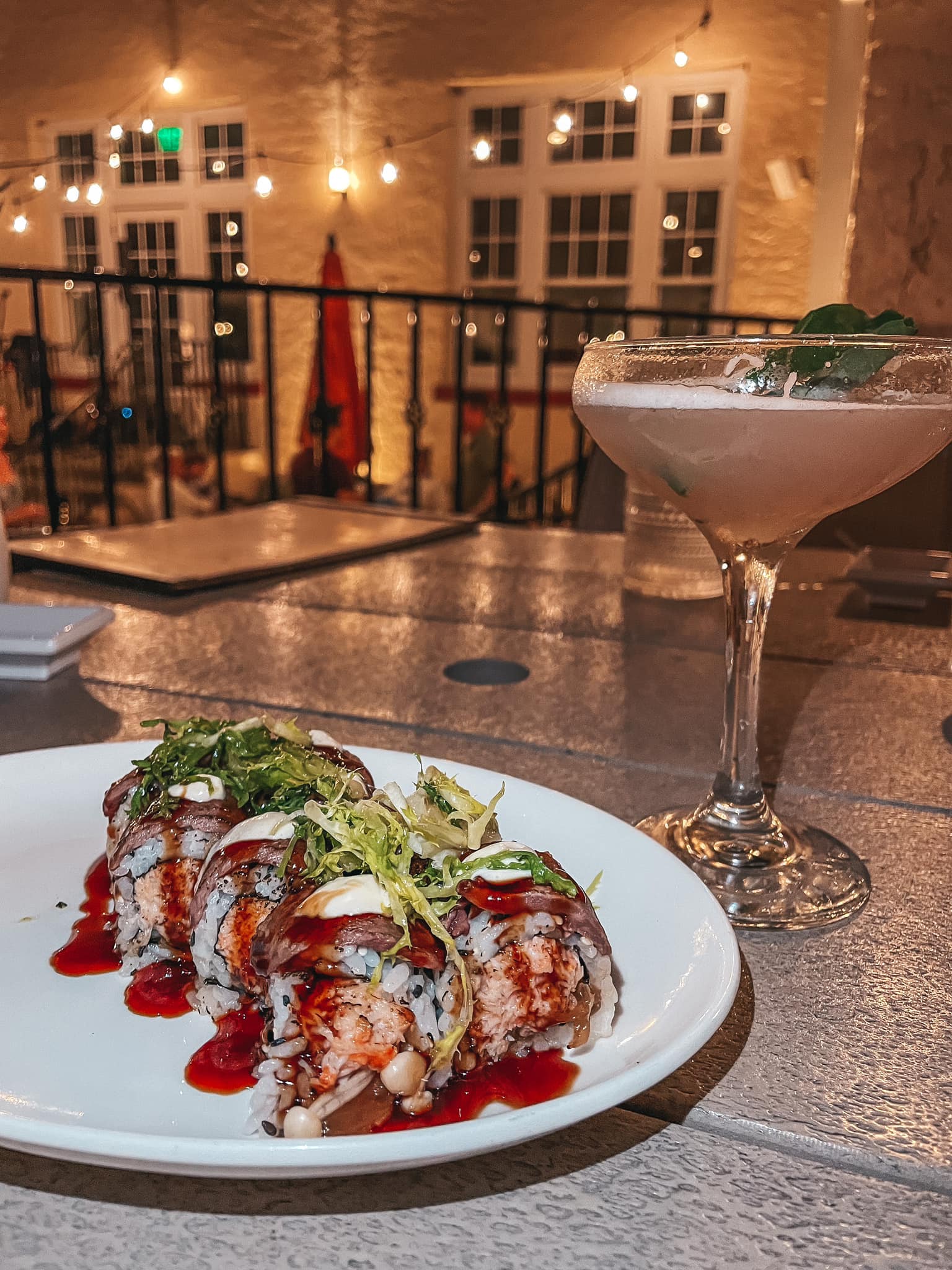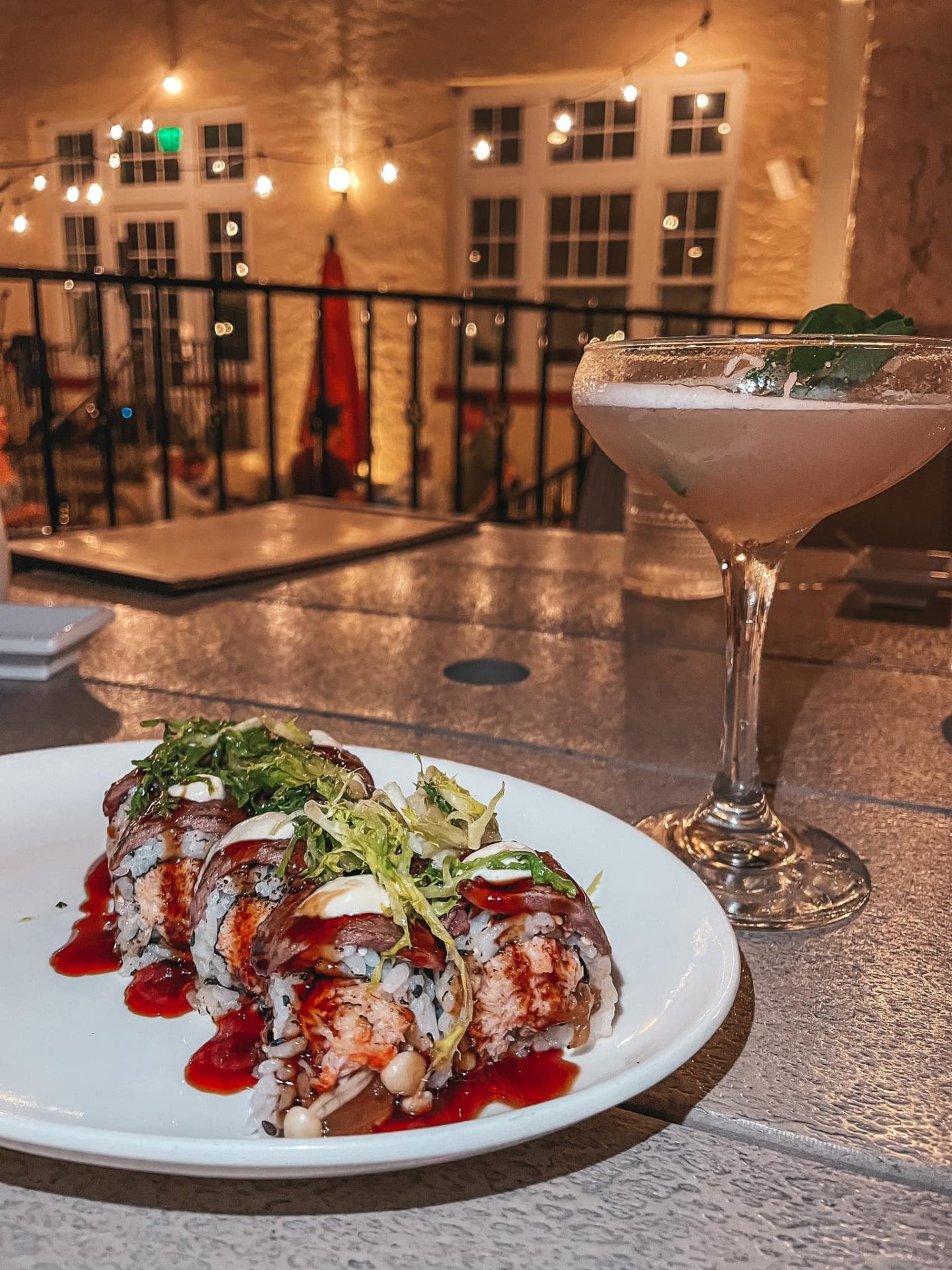 Bon Appetit
Bon Appétit Restaurant offers both waterfront dining and an elegant indoor dining room. The breathtaking sunset views from the outside seating area, complete with small tables along the long dock illuminated by charming blue lights, help set the mood for a lovely romantic evening for two.
Renowned for its exceptional seafood and cocktails, this Dunedin gem never fails to impress. To start, the French onion soup and chilled Ahi tuna are absolute must-tries. The tuna is exceptionally fresh, effortlessly melting in your mouth. Don't miss the chance to savor the flavorful French onion soup and sautéed Gulf shrimp.
For the main course, Bon Appétit offers a range of enticing options. It includes affordable three-course specials priced between $30 and $35. They have seafood, steak, chicken, and vegetarian choices. Each special includes a starter soup or salad, and concludes with a delectable dessert.
When it comes to drinks, the Watermelon East Side is a refreshing choice, perfect for a warm Florida night. Martini lovers will be delighted by the extensive selection. The decision of which one to choose the most challenging part of the day!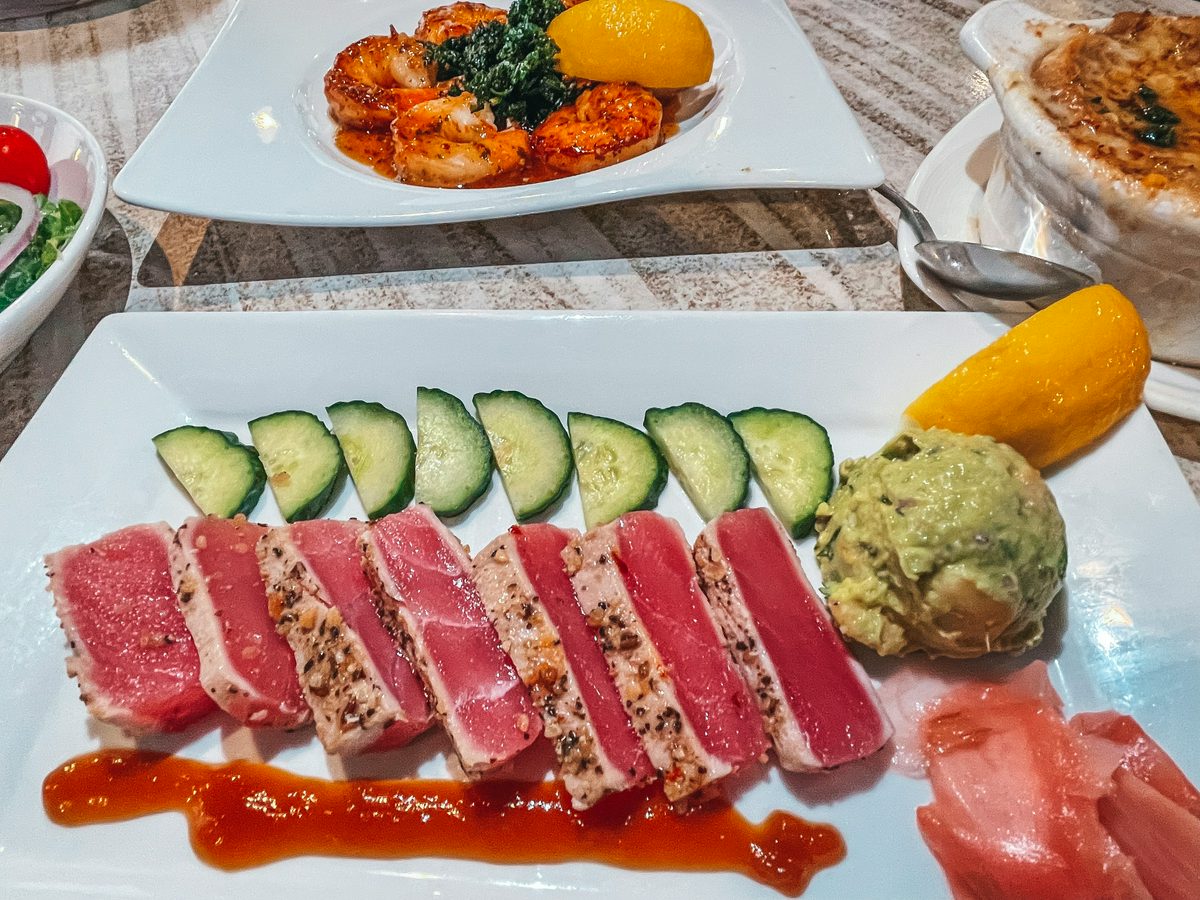 The Restorative
Discover a hidden gem by venturing to The Restorative. It's a Dunedin restaurant that may be tucked away. However, it promises a dining experience that is well worth the journey. It's located in an unassuming strip mall. This culinary haven is renowned for its ever-changing menu, emphasis on fresh ingredients, and captivating flavor combinations.
The chefs at The Restorative possess an exceptional level of creativity. Their genuine passion for food shines through in every meticulously crafted dish. Despite its intimate and cozy setting, securing reservations in advance is highly recommended. This is to ensure a table or a coveted seat at the bar. It's where you can witness the culinary magic unfold before your eyes.
Prepare to embark on a culinary adventure as The Restorative lives up to its name. From the moment you indulge in their homemade naan bread to savoring the delightful beef tartare, each bite presents an explosion of flavors that will leave your taste buds in awe. Even if the beef tartare isn't featured on the menu during your visit, rest assured that the diverse selection offers an array of enticing options to satiate your palate.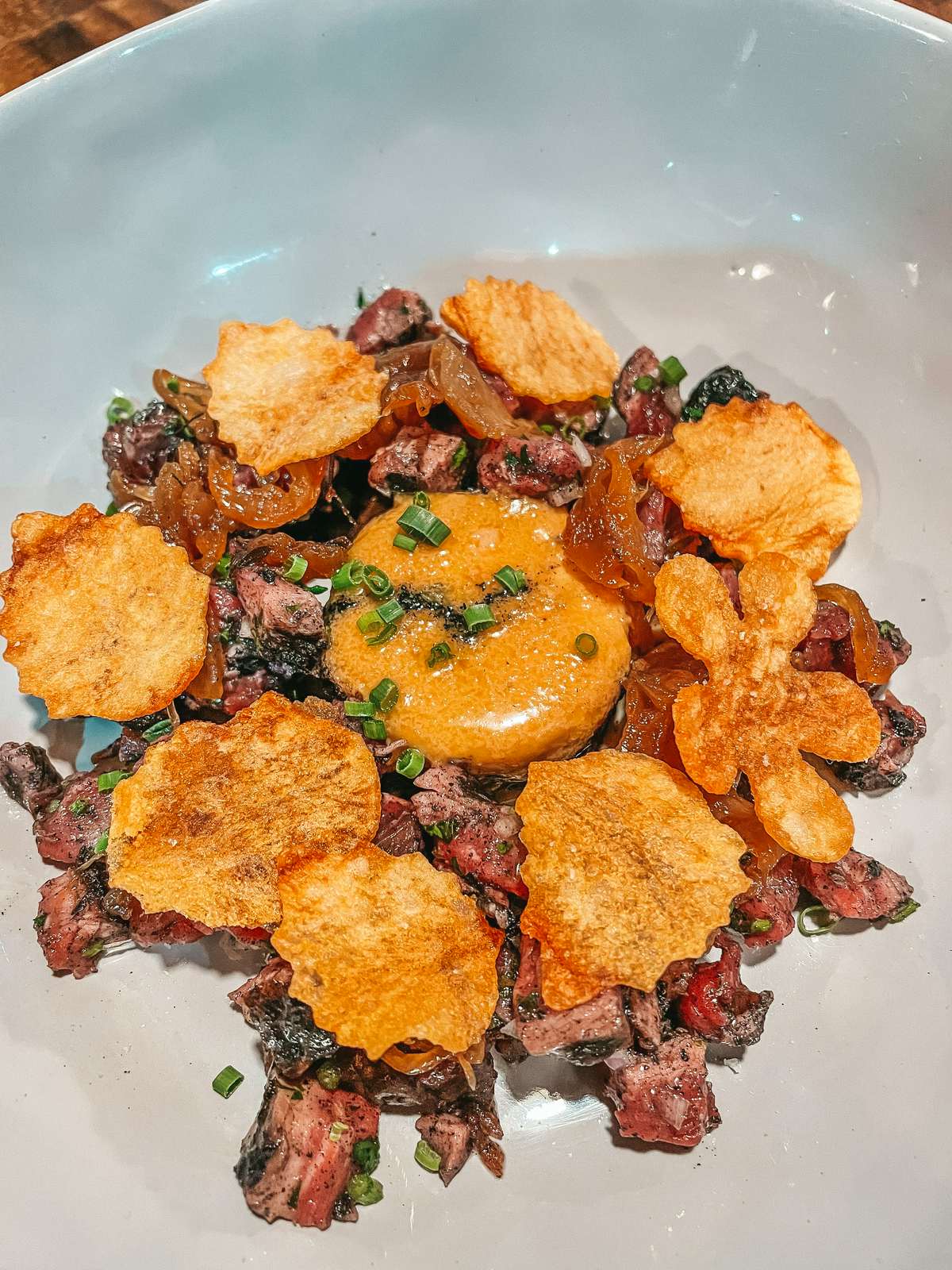 Which date night restaurant in Tampa Bay are you enjoying first?
From intimate speakeasies with old-world charm to waterfront dining experiences, there is something to satisfy every couple's desired vibe with these Tampa date night restaurants. Whether you're seeking a romantic and secluded setting or breathtaking views of the water, Tampa Bay's top date night spots have you covered! Let me know your favorite Tampa date night restaurant in the comments.