This post contains affiliate links which means that I will make a small commission if you purchase a product after clicking on any of them, at no extra cost to you.
Nestled on the west coast of Florida, just north of Clearwater, lies the charming town of Dunedin. This small coastal community boasts a rich history, natural beauty, and an array of fun activities for visitors of all ages. Whether you're looking to relax on a beautiful beach, explore unique shops and delicious restaurants, or take in some local culture, Dunedin has something for everyone!
Some people say it's comparable to a smaller-scale St. Petersburg, and I would agree. Similar to St. Pete, it has unique eateries and awesome breweries, and it's very pedestrian and pup-friendly.
But it's different in that it just felt a little less busy and a little cozier. The staff at every place really showed their personality as well as tried to get to know us— it was so delightful. I'd say I had some of the best hospitality experiences here in comparison to anywhere else I've been in Florida.
Part of me would love to keep this hidden gem to myself, but honestly, Dunedin, Florida deserves to be experienced. I am sure you are going to fall in love with this charming town just as much as I have!

Things to do in Dunedin, Florida
1. Honeymoon Island
Unlike the other beaches in the area, Honeymoon Island is a little more unadulterated. You won't find beach bars or hotels here. What you will find is plenty of varieties of wildlife, a dog beach, some nature trails, and some beachy areas.
There are two bathhouses and a little cafe if you get hungry. Honeymoon Island State Park is open from 8 am until sundown and has an admission fee ($2 for pedestrians/bicyclists, $4 for single-occupant vehicles, and $8 for vehicles with 2-8 people).
I mostly enjoy this area around sunset. If you drive, one hour prior to sunset, they lower the vehicle admission fee to $4, and the sunset here really is quite the sight to see.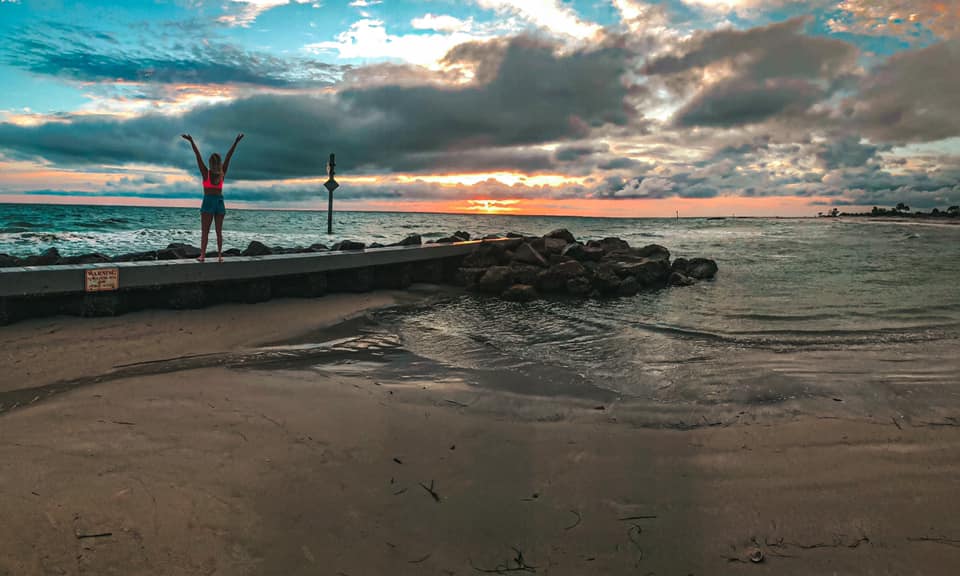 2. Dunedin Causeway
Open from 5 am to 11 pm, the causeway is great for a number of activities, including laying out, propping up a hammock, kayaking, paddleboarding, Rollerblading, biking, jogging, fishing— and more.
There is a little hut you should notice on your left before entering Honeymoon Island called Sail Honeymoon Kayak and SUP Rentals. Here, you can rent sailboats, kayaks, or paddleboards for various time frames. You can rent for as little as an hour, but if you rent for any amount over two hours, you are able to take your rental over to Caladesi Island and explore!
Pro tip: go earlier in the morning, because you'll have a better chance of seeing dolphins!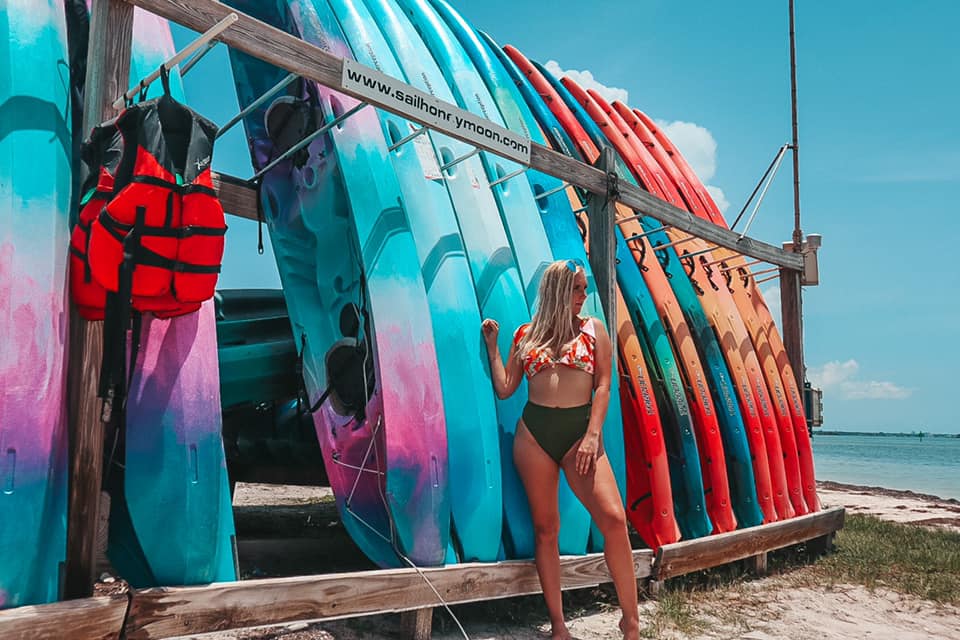 3. Caladesi Island
If you haven't noticed, a lot of the best things to do in Dunedin, Florida involve the great outdoors! Caladesi Island is the perfect place for tranquility. You have a couple of ways to get here— by foot (from Clearwater Beach), by private boat, by ferry, or by kayak/paddleboard.
There are small admission fees regardless of which mode of transportation you take to get to Caladesi.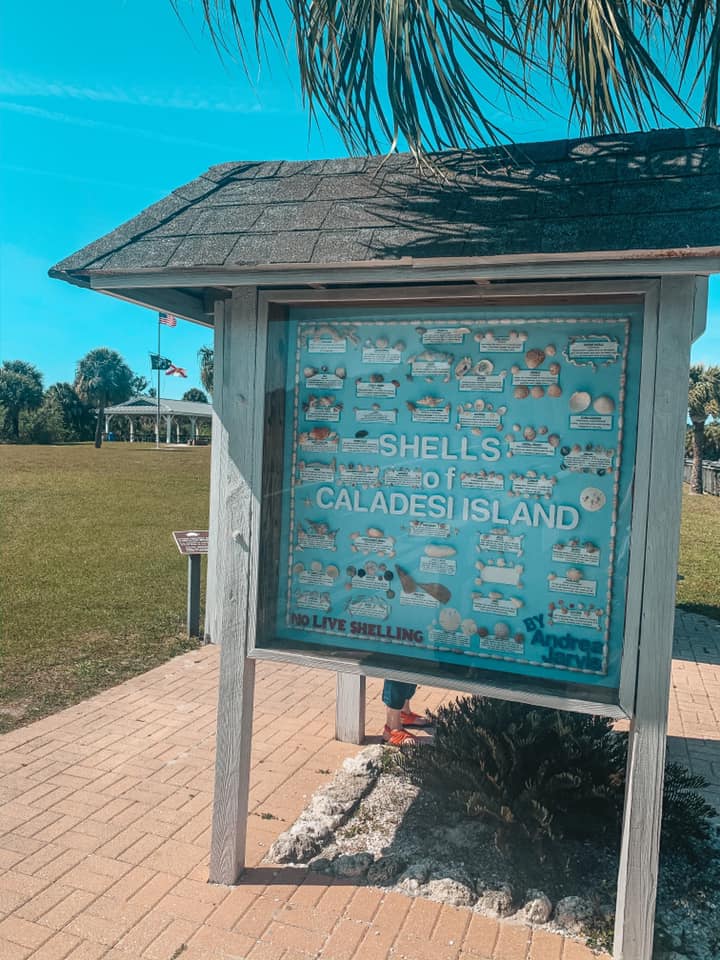 Caladesi is especially great for nature lovers. There is a three-mile kayak trail you can experience that takes you through some mangroves, or if you want to stick to land, there's a beautiful three-mile nature trail you can experience! Make sure you bring bug spray!!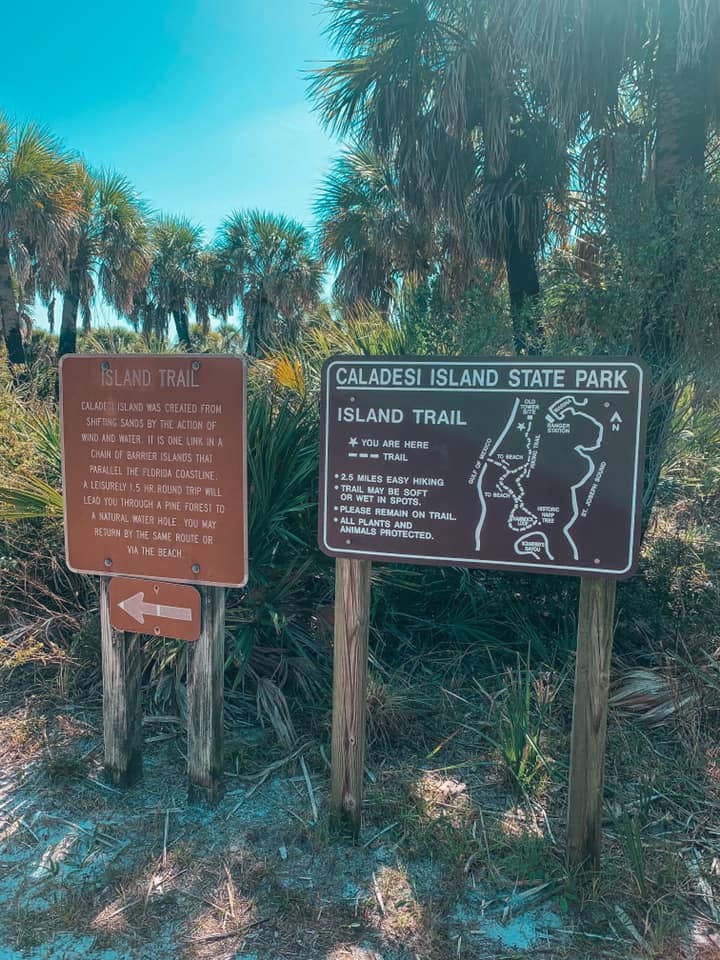 4. Take the Jolley Trolley over to Clearwater
The Jolley Trolley is $2.25 or $5 for an unlimited daily pass, and it runs from Clearwater Beach all the way up to Tarpon Springs! Several spots along this route make for great day trips!
You can enjoy a nice coastal ride as you head off to enjoy some activities on Clearwater Beach! Use the Trolley Tracker to see when the trolley will be at the stop nearest you.
If you enjoy this post, be sure to check out my ultimate Tampa, Florida guide! It includes the best restaurants, things to do, hotels, and more!
5. Check Out the Foodie Scene
There are so many awesome restaurants and eateries in Dunedin, and the best part is they have just the thing for any craving— Mexican, Italian, Hawaiian, sushi, pub fare, BBQ, everything. You name it, they have it, and all of the spots are within walking distance from each other and will leave your tastebuds pleased (they sure did mine).
Especially if you're only staying or exploring for a day, I highly recommend bouncing around from place to place and just getting one or two small things at each. We had so much fun doing this! I really feel like we got the taste of Dunedin.
Pro tip: When planning your day and which places to visit, make sure you check what days and times they are open! Many places didn't open until 4 pm or weren't open Mondays or Tuesdays! So just keep that in mind when planning!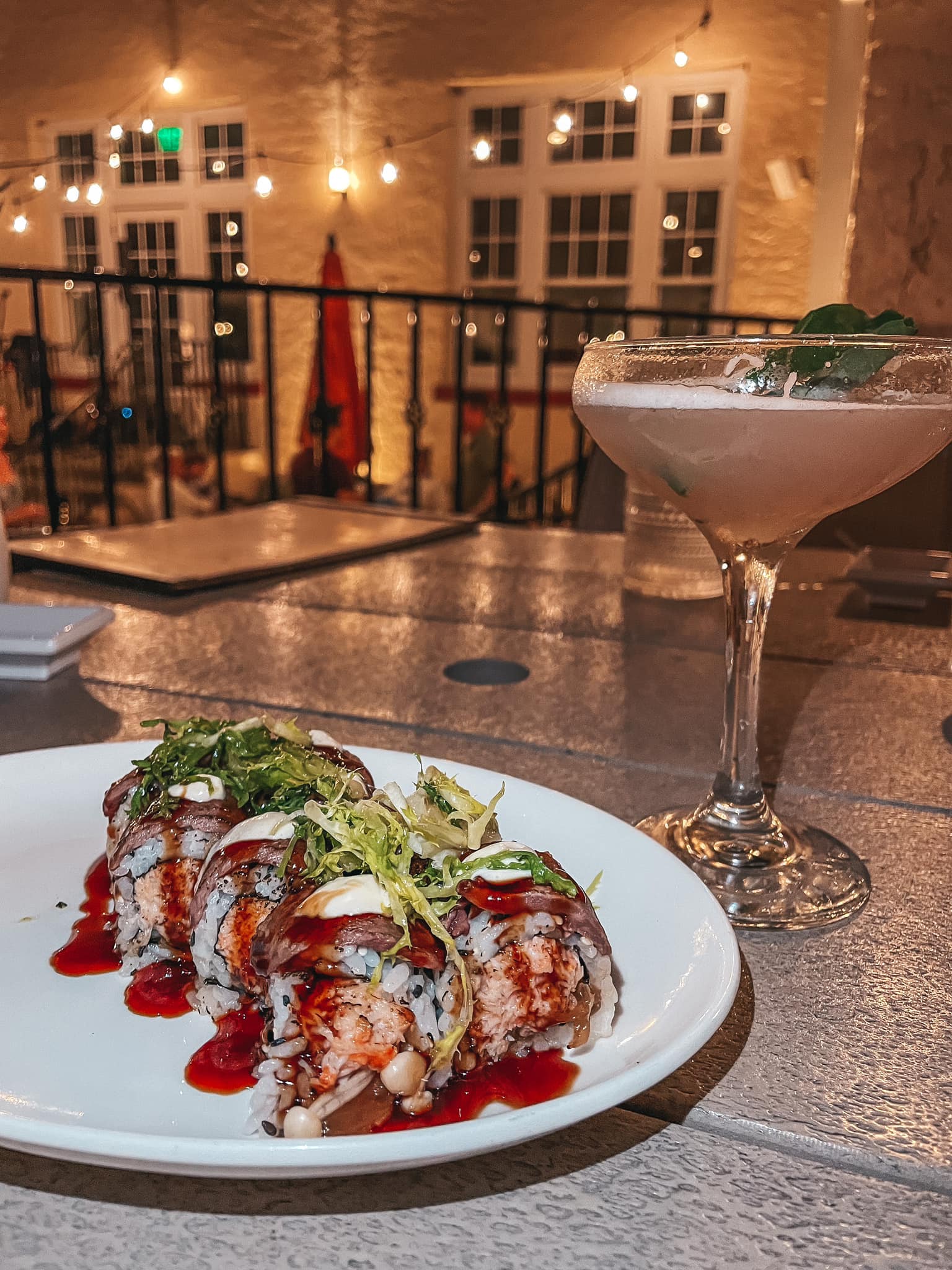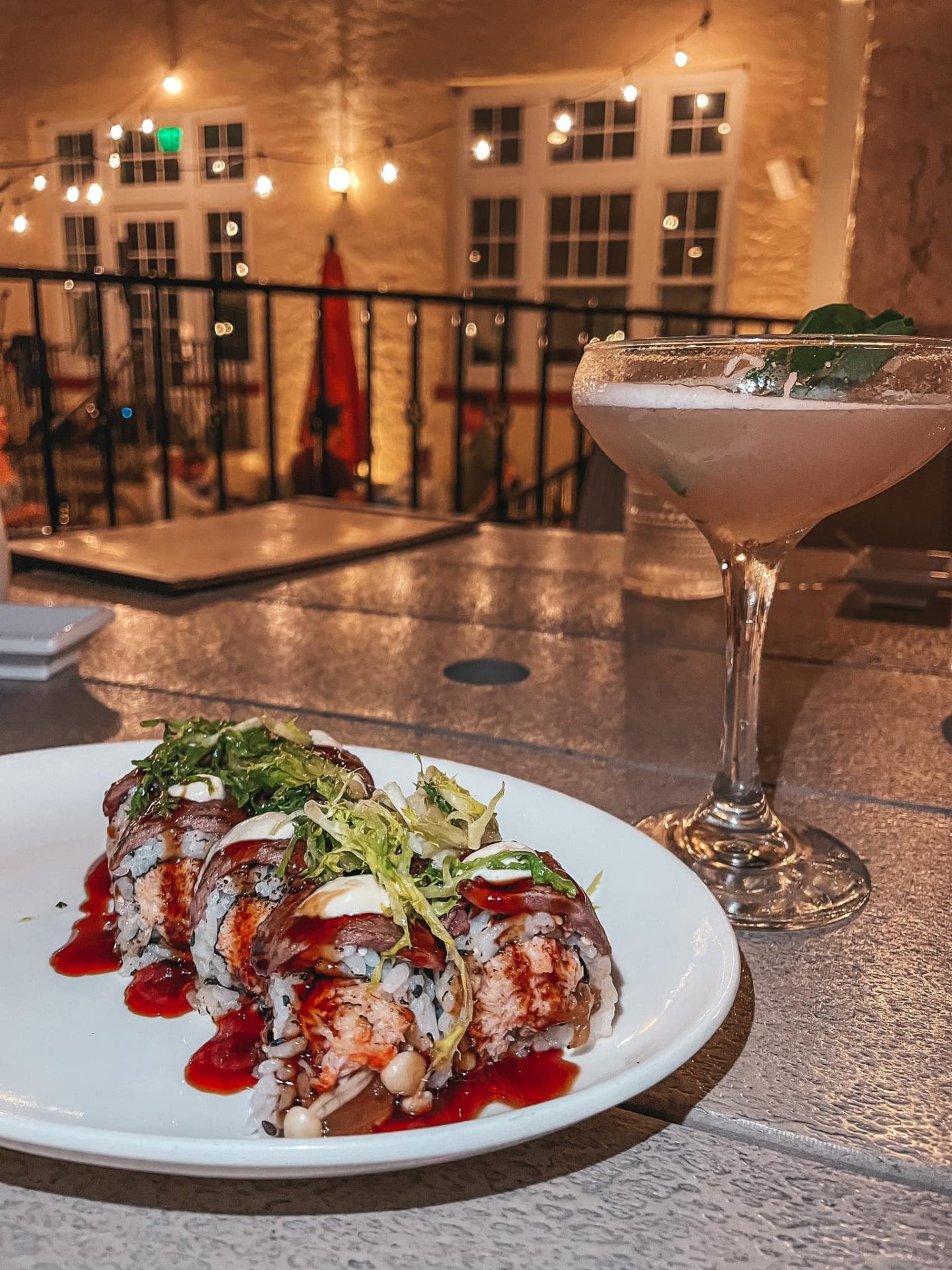 6. Visit Some Breweries
Dunedin is full of amazing breweries! They each have their own unique flair. At whichever one you stop at first be sure to ask for your very own digital Gulp Coast Craft Brewery Passport. Check in at each brewery you enjoy a beer at and you can receive a prize once you get so many checked off!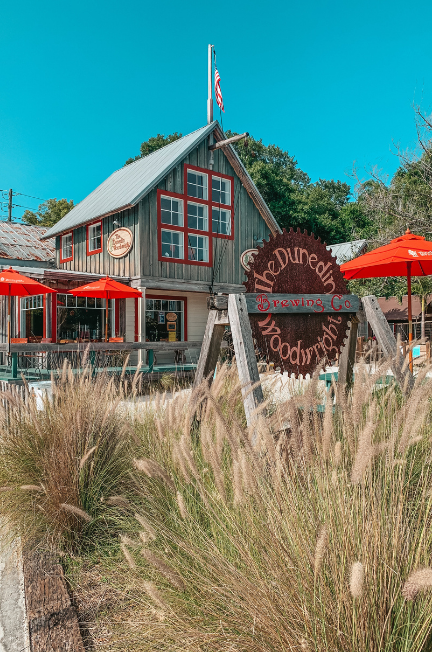 7. Visit Seeds
The older I get the more being around a ton of plants just feels soothing to me. Seeds Dunedin is a stunning garden center where you can get house plants and decor, and even grab a beer!
They always have fun seasonal items, as well as amazing sales. Plus, their staff is very knowledgeable and can help guide you into being a great plant mom or dad to your new plant.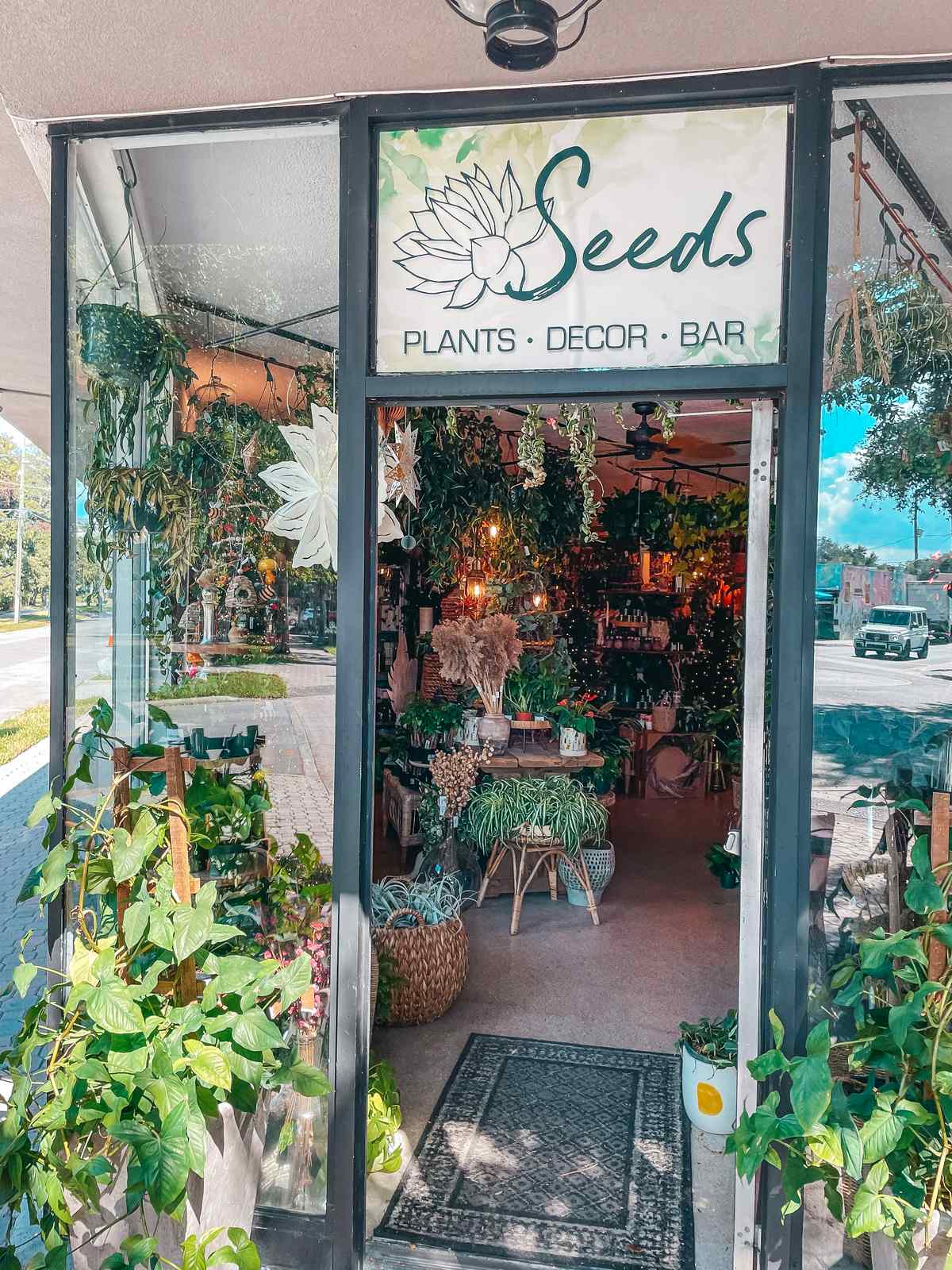 8. Stroll the Dunedin Downtown Market
One of my favorite things about Tampa Bay is all of the markets we have! The Dunedin Downtown Market occurs every Friday and Saturday from 9 AM – 2 PM in John R. Lawrence Pioneer Park.
You can grab some fresh produce, gourmet items, and crafts among other things. Plus there's always live music to enjoy while you peruse.
Let me help you pack with ease! Check out my Amazon storefront for some of the beach essentials you should have on your Florida packing list!
9. Do a private boat tour with A Boat Day
If you're looking for an EPIC boat day in Dunedin, Florida you gotta check out A Boat Day. They have a few different options for the type of boat you can rent. Select either one of their deck boats or a funship and rent them anywhere from 4-8 hours. I highly recommend choosing one of their funships which includes a waterslide!
The boats occupy anywhere from 6-10 people and the charters are private meaning it's just you, your crew, and your captain (we loved our captain— shoutout to Captain Marcos).
Spending a day with A Boat Day was truly one of the funnest boat days I've had. I was worried I would be scared to do the slide, but once I did it once I didn't want to stop! Aside from the waterslide, you can island hop, go shelling, cruise for dolphins, or do some Florida snorkeling!
This Clearwater Beach activity is perfect for all ages and occasions.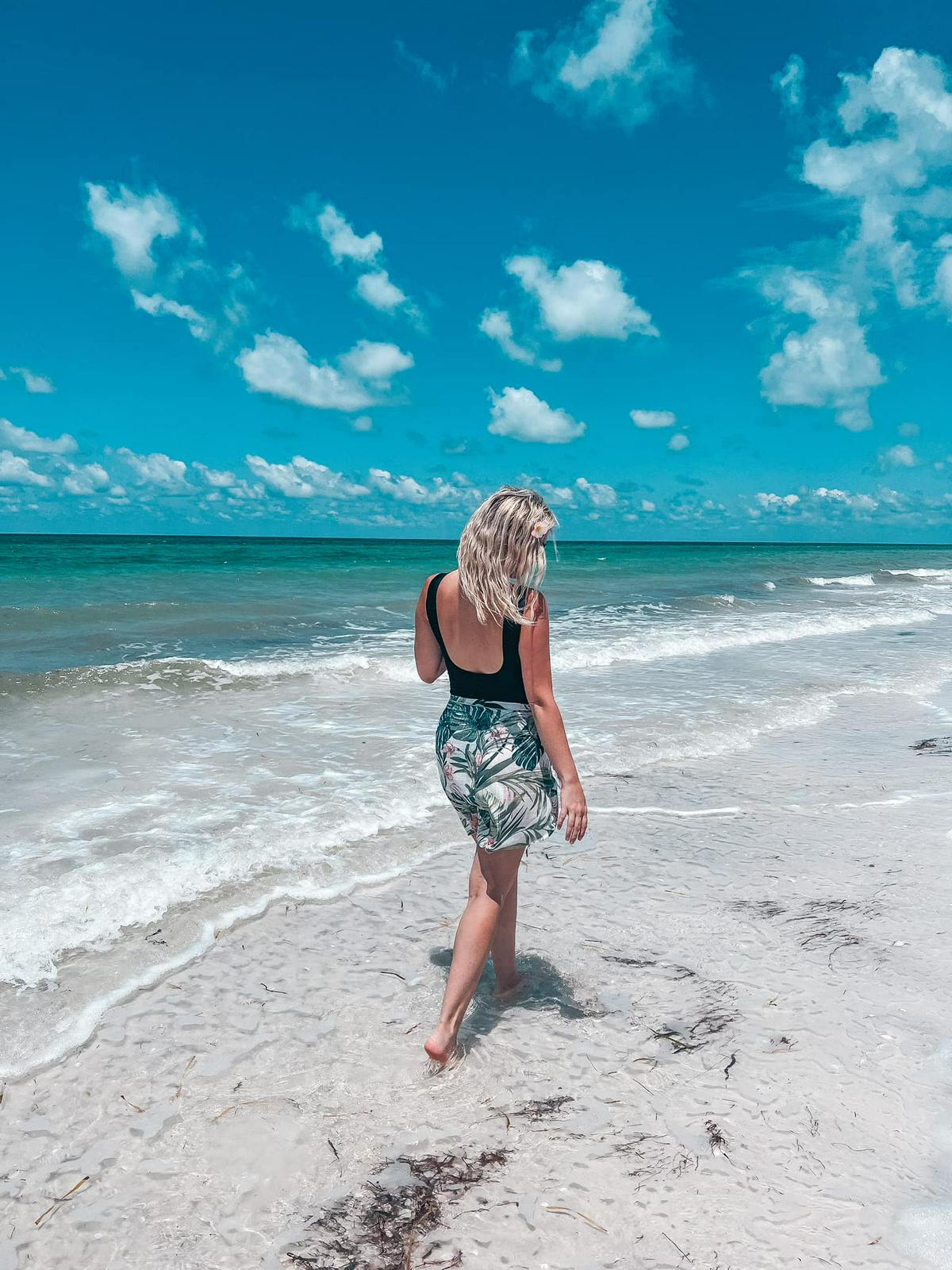 10. Ride the Pinellas Trail
This is one of my new favorite things to do in Dunedin! The Pinellas Trail stretches from Tarpon Springs all the way down to St. Pete.
It's so fun to ride on your bike, especially in Dunedin. Dunedin has several breweries and restaurants right off the trail with plenty of bike racks so you can feel comfortable popping in and out of each as you ride along the trail.
Activity idea
🚲 Explore the city on a bike in a small group and discover the best of Dunedin landmarks.
Book the tour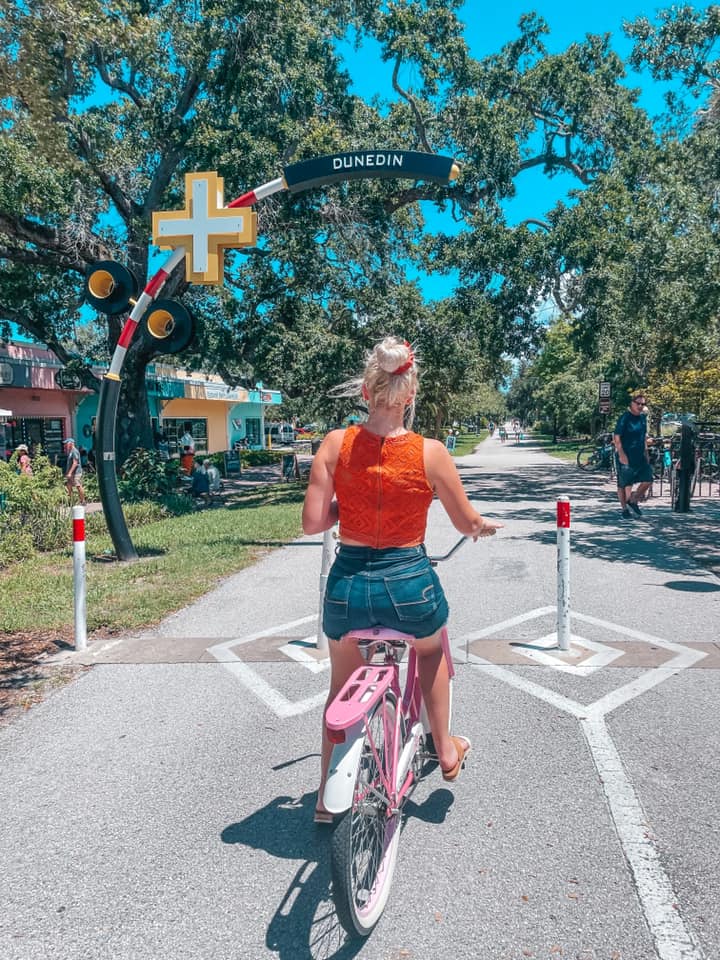 11. Get coffee from an adorable coffee shop
There are a number of great coffee shops in Dunedin, Sandpiper Coffee Roaster Cafe and TuKro Coffee were definitely a couple of my favorites. The hazelnut latte from Sandpiper was so deliciously smooth with the perfect amount of sweetness and flavor! They also have an adorable outdoor seating area where you can enjoy your coffee and breakfast or lunch!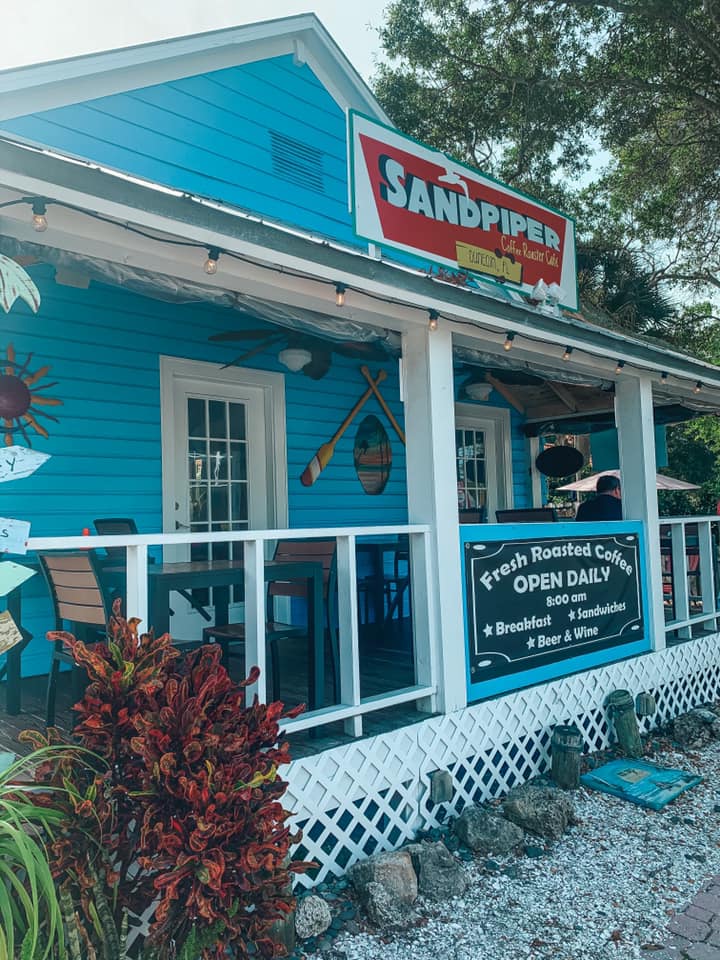 TuKro Coffee is too cute and cozy. Would love to spend an afternoon working at this spot. And of course, it helps that their coffee is to die for. All of their syrups are made in-house from scratch with all organic ingredients. They always seem to have a fun specialty latte or coffee drink, and their concoctions haven't let me down thus far!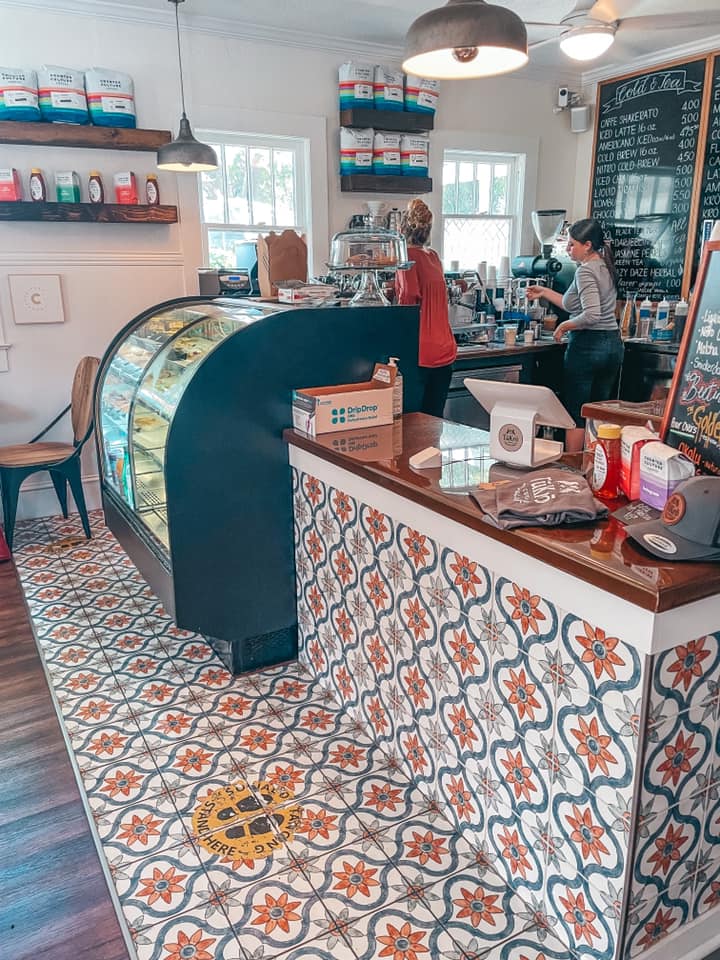 Fun bars in Dunedin, Florida
HiFi
Rooftop bars are a must for me when I explore! They usually have some yummy drinks with a chill vibe, and of course, stunning views. HiFi is located at the Fenway Hotel where we stayed.
We went a bit before sunset to beat the crowd we thought may gather in the evening, and we succeeded. It was the perfect spot for us to lounge and enjoy a drink and the view of the Clearwater Harbor before we headed back downtown to do some more exploring.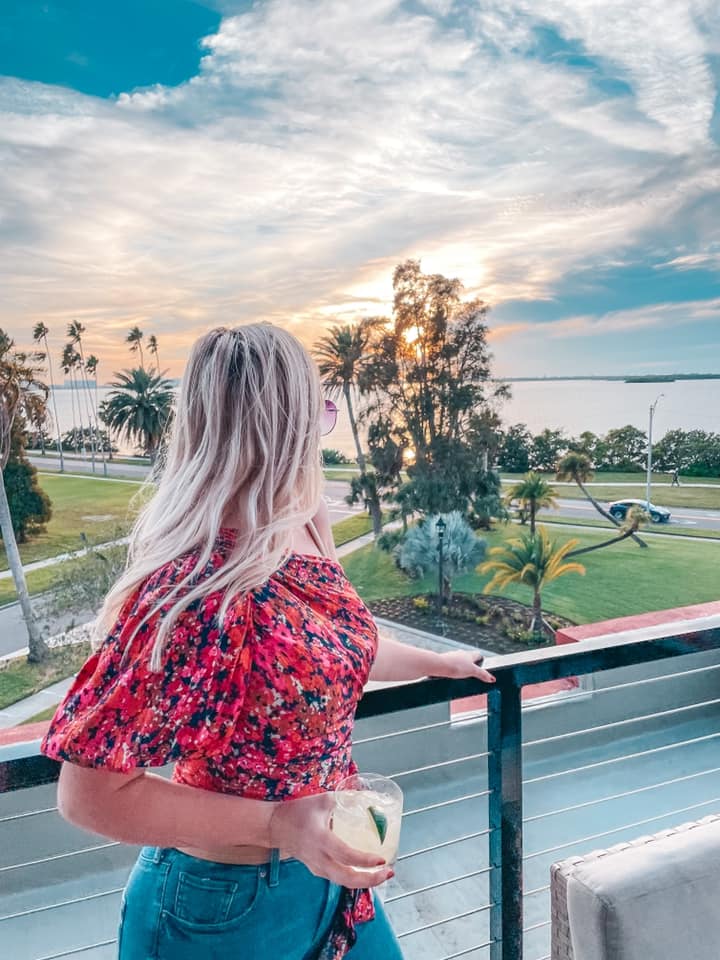 Sonder Social Club
While this isn't as hidden or secretive as a speakeasy, you do get a little bit of those speakeasy vibes once you enter. It features cozy, dim lighting with shelves of liquors adorned with one of those sliding ladders you often see in libraries, along with my favorite touch— the speakeasy-style bathrooms that have the doors hidden within bookshelves.
They have a lovely craft cocktail menu! Don't see anything you like? No worries, tell the bartender a few things that you like, and they will whip you up your own personalized cocktail! I was craving a gin or vodka cocktail with egg white and somewhat of a fruity flavor.
The bartender hit the nail on the head and made me a pleasant drink that was not too sweet, but definitely had a subtle fruity flavor! I was reminded of one of the best bars in Raleigh, Brewery Bhavana.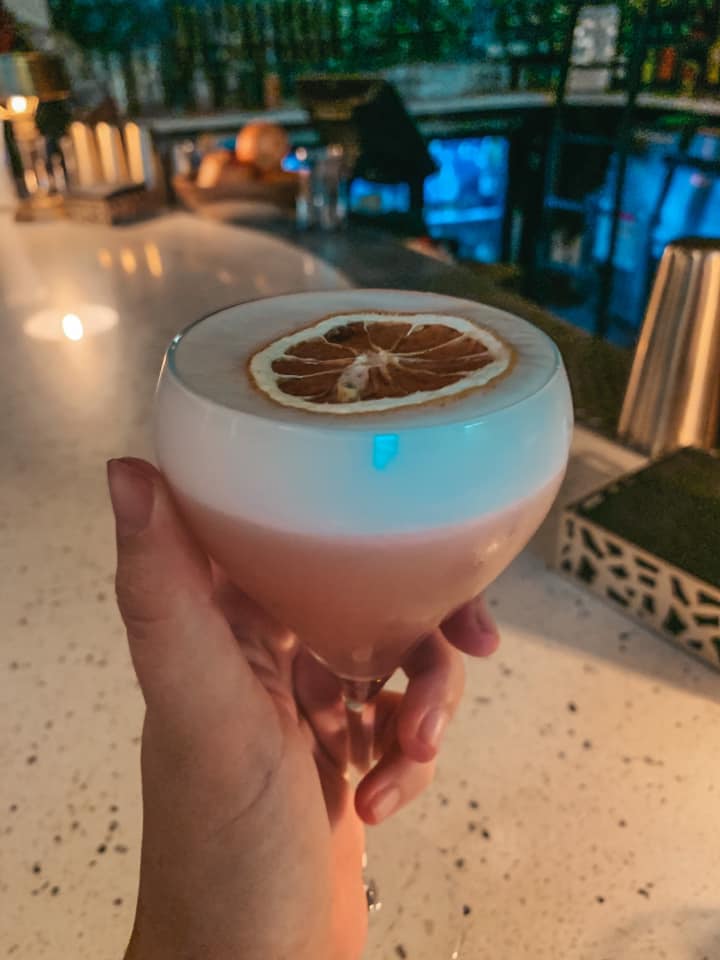 Reboot
Okay, this is definitely the FUNNEST bar in Dunedin. If you like games, you HAVE to go to Reboot. It has such an awesome retro vibe lit with blacklight and neon decor, making it an extra cool vibe for a nightcap! They have pinball, OG arcade games, board games, and game systems new and old throughout the entire place. Seriously, every corner is lined with games.
Check out this TikTok for a better look inside Reboot!
Where to Stay in Dunedin, Florida
If you want to stay in the town of Dunedin itself, there aren't too many hotel options. That doesn't mean there aren't any great ones though!
We absolutely loved our stay at Fenway Hotel! Such a perfect location— right across the street from the Clearwater Harbor, and an easy, enjoyable walk downtown. Or better yet, use one of the bikes the hotel has for guests to use freely!
The hotel was moderately priced, however, I have noticed it fluctuates a bit depending on the season. And like most hotels, weekend rates tend to be a bit higher than weekdays. They are a Marriott Hotel, so if you have Bonvoy points, you can just use those (that's what we did)!
Check out my ultimate guide to travel credit cards to learn how to unlock and rake in all of the benefits and perks!
There is a restaurant and rooftop bar located on-site. You can enjoy indoor or outdoor seating from the HEW Parlor and Chophouse. The food, cocktails, service, and ambiance were all spectacular, perfect for a date night. It's easily one of the best restaurants in Dunedin!
If the Florida heat is too much for you, they also have a lovely pool area where you can enjoy laying out or taking a dip.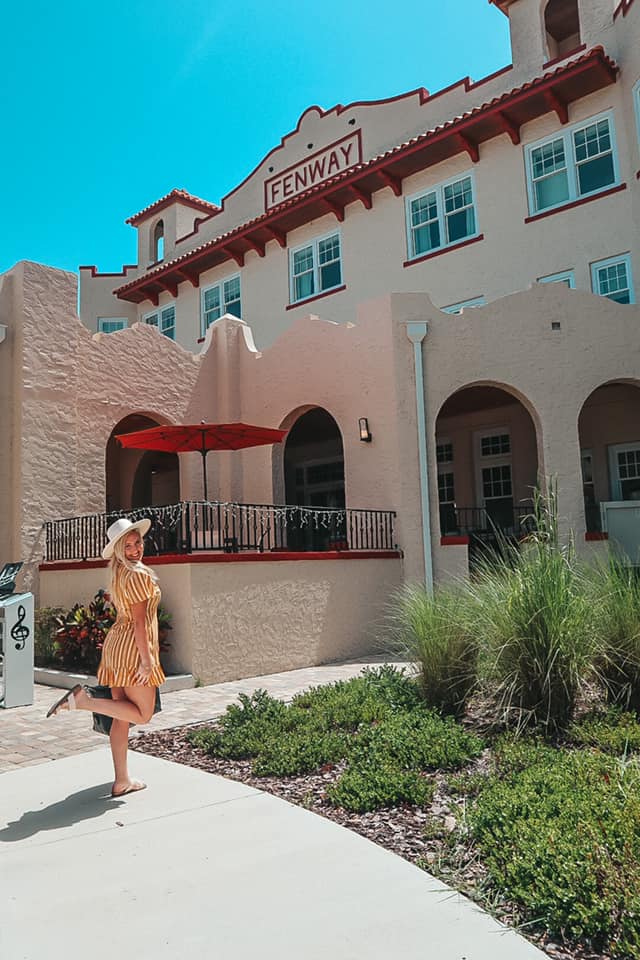 If you're on a budget, there is a Holiday Inn Express right downtown. It even includes a complimentary breakfast.
I hope you enjoyed this ultimate guide on the best things to do in Dunedin, Florida! And if you get the chance, I hope you take some time to explore one of Florida's most charming little towns!
Check out my other Florida posts and be sure to follow me on Insta @guidedbydestiny for more Tampa Bay and travel content!
Fun things to do in St. Pete Beach